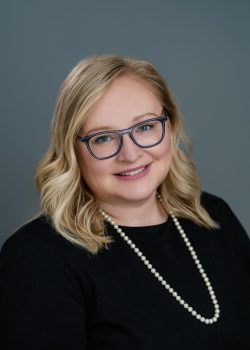 Andrea Bitely
Vice President, Communications and Marketing
Andrea Bitely is the Vice President for Marketing and Communications at Michigan Retailers Association. There, she leads all external communications to more than 5,000 businesses that own and operate 15,000 stores and websites across Michigan.
She is a former Senior Director at Truscott Rossman, a Michigan-based full-service public relations agency representing local, statewide and nationwide clients. While at Truscott Rossman, she developed and executed business development plans in the areas of public affairs and crisis' communications.
She is also the former Director of Communications and Government Affairs for the Michigan Department of Attorney General. In that role, she managed day-to-day and long term planning for the Department's communications and legislative teams.
Prior to joining the Michigan Attorney General's office, Bitely was the Director of Social Media for POLITICO, a Washington D.C.-based news outlet. While at POLITICO, she significantly grew the publication's social media presence, clearing over one million followers on both Facebook and Twitter under her direction. She worked closely with representatives from social media companies to launch experiments to benefit news outlets worldwide. While at POLITICO, she was quoted in the publication and frequently provided data points to supplement enterprise and breaking news journalism.
Bitely also spent a number of years at the U.S. Chamber of Commerce – with the Institute for Legal Reform and the Chamber Foundation.
Bitely is an alumni of Western Michigan University, where she majored in Political Science with an emphasis on Public Policy. She has guest lectured on communications at the University of Michigan and Michigan State University.