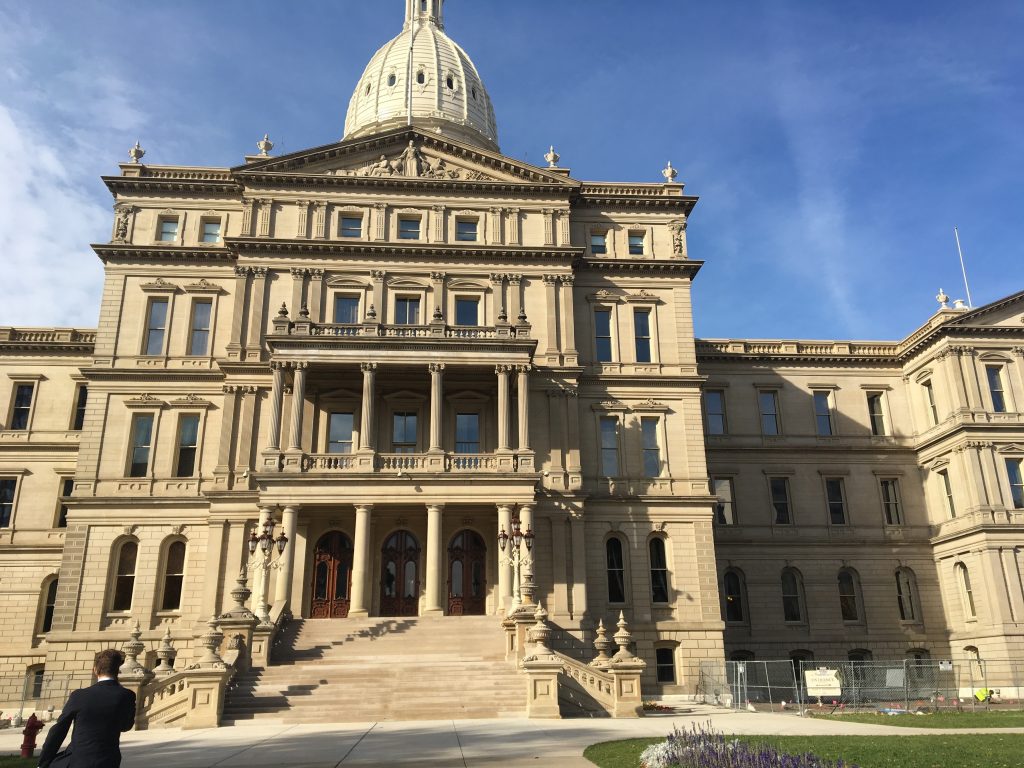 Legislature leaves for summer break
This week the legislature adjourned for its annual summer recess. Well, mostly. Each chamber designates one session day in July and August in order to take up any urgent business that may arise during the break. The Senate is also scheduled to return Wednesday, June 28, to wrap up the sale of its old building and a few other items. MRA will send government affairs news updates on an as-needed basis throughout the summer recess. Regular updates will return once the fall session resumes after Labor Day.
Business incentive package tied up in politics
The House adjourned abruptly late Tuesday evening, failing to vote on a package of business incentives designed to lure large foreign companies to Michigan. The incentives (SB 242–243) are critically important to the governor's economic development strategy. House Republican leaders made the call to head home without taking the anticipated vote, citing rumors that the governor may have cut a deal with Democrats. Republican leaders worried that the rumored deal could undermine House Republican priorities and insisted on waiting to hear from the governor, who was in France on an incentive trip. The House is scheduled to return for one day on July 12 and will likely reconsider the bill at that time. Next step: House vote. | MRA position: No position.
Budget headed to governor's desk
While later than usual, legislators wrapped up work on the state budget, completing the last big item on their to-do list before summer break. Despite early reports of a strained process between the two chambers and the executive branch, it was relatively smooth sailing once leaders agreed to reforms to the current teacher retirement system. The final budget includes $35 million to fund infrastructure repairs, less than the governor originally asked for, but more than either legislative chamber initially approved.
MRA was disappointed that legislators failed to include instructive language regarding the recently changed Medicaid reimbursement formula for prescriptions in budget boilerplate. Thankfully, there have been no problems with Michigan pharmacies receiving the correct reimbursement rate under the new formula. Given the recent change, combined with the requirement to have it formally approved by the federal Medicaid agency, MRA expects the Michigan Department of Health and Human Services will follow the reimbursement formula without any pushback. However, MRA will continue efforts to have boilerplate language included in a supplemental budget bill as well as in next year's budget.
Next step: Governor's signature. | MRA position:

No position.
Chambers swap opioid bills
After extensive committee debate, both chambers finally kicked out opioid reform packages in the final June session days. The bill packages earned nearly unanimous support in both chambers and should be taken up again in the fall. The House approved HB 4403, and 4405-4408 on June 13, while the Senate approved SB 47, 166–167, 270, and 273–274 on Thursday.
The House package would allow Medicaid to cover addiction treatment, require licensing of pain management clinics (in an attempt to shut down "pill mills"), give pharmacists greater legal immunity on refusing to fill questionable prescriptions, require appropriate grade-level education for students on opioid abuse as part of school health education programs, and require parental consent for opioid prescriptions for minors. MRA will seek an amendment in the Senate to add legal immunity to pharmacies as well as the pharmacist when filling questionable prescriptions under HB 4405.
The Senate package would require physicians to check the Michigan Automated Prescription System (MAPS) before writing a prescription, require prescribers have a bona fide physician-patient relationship before prescribing a Schedule 2 through 5 controlled substance and provide information on substance abuse services to patients being treated for an opioid-related overdose, and implement new prescribing limits on opioids for chronic and acute pain sufferers. Since the House and Senate bills are very different the chambers will likely continue to take their time carefully considering the reforms when the legislature returns in the fall. Next step: House and Senate committees. | MRA Position: Support HB 4405, neutral on the other bills.
Other important items to note: