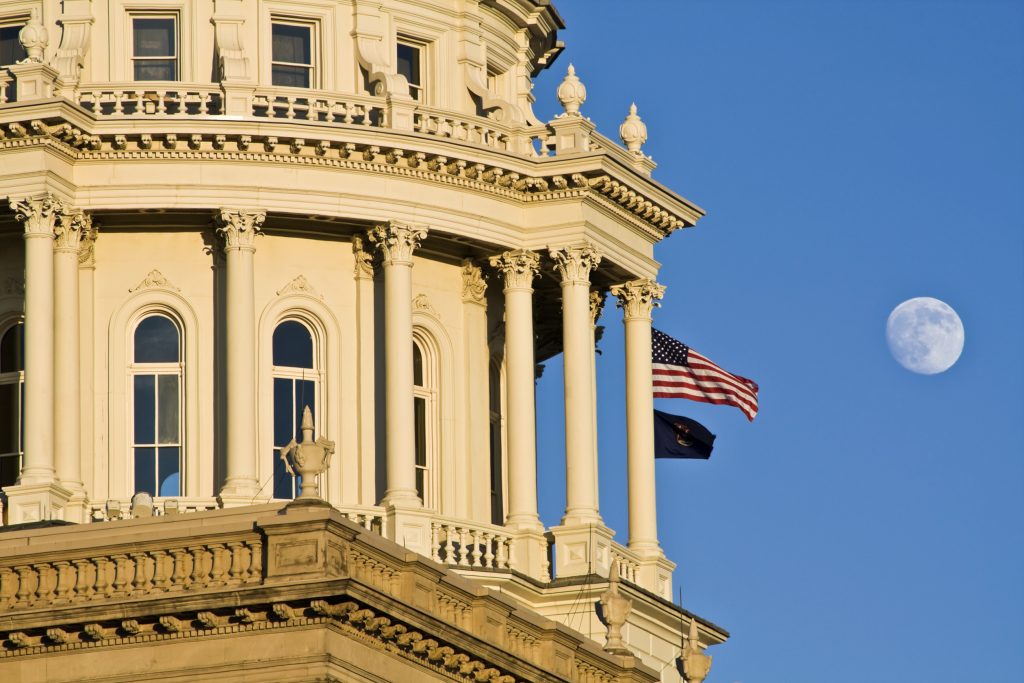 House committee tackles drug pricing
The House Health Policy Committee started work on legislation that would require drug manufacturers to file an annual report detailing their expenses related to producing drugs that cost $10,000 or more for an annual course of treatment. The bill was introduced by the committee chairman Rep. Hank Vaupel (R-Handy Township). HB 5223 was met with strong resistance by drug manufacturers who claimed that reports of their costs are already filed federally and that it is too difficult to assign research costs to specific drugs on the market. Manufacturers tried to pin the high cost of prescription drugs on Pharmacy Benefit Managers (PBMs) and others in the distribution chain that help get drugs to consumers. They claimed that the rebates given by manufacturers don't reach consumers and that costs are higher in the U.S. because our entire healthcare system is more advanced than other countries.
Health plans and other groups support the legislation and pushed back that manufacturers with exclusivity have no limits on what they can charge. A lobbyist with Blue Cross Blue Shield pointed out that drug price increases, set by manufacturers not PBMs, have outpaced inflation and outpace hospital, retail and clinical costs collectively. These groups pointed out that multiple states have passed similar legislation and that long, exclusive patent rights have led to higher prices that sky rocket just prior to generics entering the market.
The annual report proposed in HB 5223 would require the following information be submitted to the state to be published in a searchable, electronic database:
Total manufacturing and distribution costs
Research and development costs (including any grants or government funded support)
Purchase of a patent, licensing, or property rights costs
Marketing and advertising
Increases in the average wholesale price or wholesale acquisition cost
Total profit expected from drug sales
Prices charged to foreign consumers
The information required in the report must be authenticated by an independent auditor approved by the state. Drug manufacturers who fail to file an annual report would be subject to an administrative fine of $100,000. The committee chairman said a workgroup will be formed to discuss details and reach a product nearly everyone can support. Next step: House Health Policy Committee vote. MRA Position: Monitoring.
Anti-price gouging bills introduced
Legislation that would prohibit price gouging during a state of emergency, local emergency or disaster was introduced last week as HB 5714–5715. The bills would modify the Michigan antitrust reform act to prohibit a contractor or business from charging a price that exceeds the highest price charged by that business over the previous 180 days. Building materials, food and beverages, gasoline, goods, medical supplies and housing would all be covered. The price restrictions would remain in place for the 30 days following the emergency or disaster. The definition of emergency includes warnings of terrorist attacks and severe weather. Violators would be subject to a civil fine of up to $25,000 for each violation.
The bills do allow for price increases if a business can prove the increase comes from costs passed on by the supplier and the increase in price charged to consumers is not more than the actual cost incurred by the business and/or the business' normal markup. It's clear these bills are an attempt to prohibit bad actors from taking advantage during an emergency but they could create a regulatory nightmare for any business that must verify a price increase is due to factors outside of its control. MRA will monitor these bills closely and encourages members to submit comments related to these proposed regulations. Next step: House Commerce and Trade Committee. | MRA Position: Monitoring.
Drone bills move onto next target: full house
The House Communications and Technology Committee reported legislation last week that would codify several of the recommendations made by the Unmanned Aerial Taskforce last fall. HB 5494–5498 would clarify that a drone is an extension of self for purposes of any crimes committed, prohibit using them in a manner to interfere with key facilities (certain manufacturing facilities, refineries, utility facilities, water treatment facilities and others as defined under the Michigan Penal Code) and establish an aeronautics commission. Knowingly using a drone to interfere with the operations of a key facility would be a felony punishable by four years in jail and/or a $2,500 fine.
The committee adopted substituted versions of HB 5495-5495 and HB 5497-5498 that further clarify definitions used in the bills. Other changes to the bills include the addition of corrections facilities and employees, sites identified by the FAA as fixed sites and an exemption from these prohibitions for commercial operators following FAA guidelines. Next step: House floor. MRA Position: Neutral.