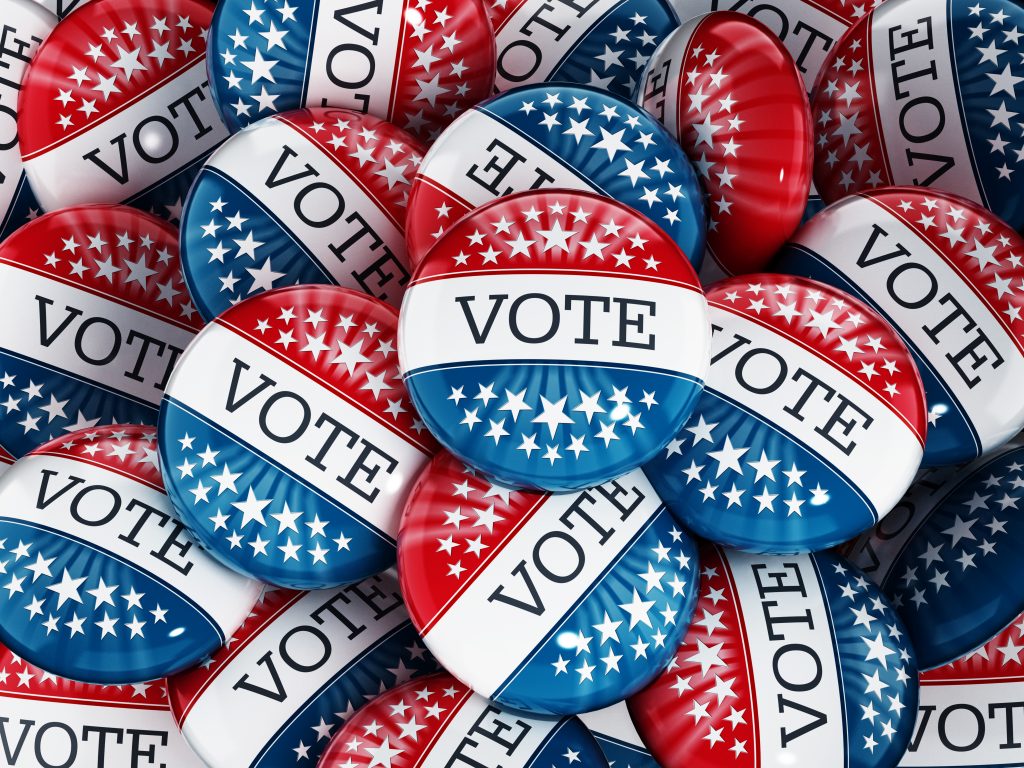 Michigan's still a purple state
It's official, Michigan voters shifted the political landscape in the state from a reddish-purple to a darker blue purple last night. Democrats won big in statewide races but failed to flip control of the legislature. The three ballot proposals to legalize marijuana, change how political districts are drawn, and voting reforms all passed easily. We'll have more analysis on the three proposals as the state starts to tackle implementation.
What does this mean for retailers? Divided government has traditionally meant legislative gridlock on contentious issues. That said, the majority of the bills the legislature passes in a given year are largely bipartisan and often nearly unanimous. Big ticket policy items will likely be at a standstill,  like auto no-fault reform, changes to the bottle deposit law, and tax-related changes (which Republicans haven't gotten wins on yet either).
Perhaps the best test for a divided government is passing a budget. It will take compromise from both sides to prevent the looming government shutdowns that have plagued Congress and Michigan in the past. Governor-elect Whitmer would be wise to replicate Gov. Snyder's track record of passing a budget in early June, well before the state's fiscal year starts on Oct. 1.
It's going to be a green Christmas
With 55 percent of voters saying yes, marihuana will soon be legal in Michigan. Adults age 21 or older will be able to legally possess up to 2.5 ounces of marihuana and cultivate or grow up to 12 plants at home starting 10 days after the election is certified. The  Department of Licensing and Regulatory Affairs is responsible for regulating marihuana in the state and must begin the licensing process for business operations within 12 months. Businesses wishing to sell recreational marihuana must obtain a state marihuana retailer license. Once licensing begins, for the first two years, the state will only accept applications for marihuana retailer licenses from individuals who have a current medical marihuana facilities license.
The language approved by voters specifically allows employers to continue enforcing workplace drug policies prohibiting usage of substances including marihuana. Employers may also continue to make hiring and firing decisions based on drug tests and compliance with workplace drug usage policies.
Statewide races shift to the Democratic column
Gretchen Whitmer won the early-called governor's race defeating Republican Bill Schuette handily. Democrat Dana Nessel narrowly picked up the Attorney General seat and Democrat Jocelyn Benson will be the next Secretary of State. The state education board seats also went to Democrats, who now have controlling majorities on the State Board of Education, the University of Michigan Board of Regents, the Michigan State University Board of Trustees and the Wayne State Board of Governors.
Democrats also picked up one spot on the Michigan Supreme Court. Megan Cavanaugh appears to have defeated current Justice Kurtis Wilder while Justice Elizabeth Clement, a Republican, will retain her seat. That leaves the Michigan Supreme Court with a 4-3 Republican majority.
Congressional delegation now split 7-7
Democratic women were also successful in flipping two red congressional districts to the blue column, defeating Mike Bishop in the Eighth District and taking the open Eleventh Congressional District. That leaves Michigan's congressional delegation in a 7-7 split between Republicans and Democrats. Nationally, Democrats took control of the House of Representatives, picking up more than the 23 seats needed to take control. Democrats have won 28 house seats so far (some races have yet to be called) but were unsuccessful in flipping the U.S. Senate. In Michigan, U.S. Senator Debbie Stabenow held on to her  seat despite a serious challenge from veteran John James.
Legislative majorities smaller but still Republican
While Republicans lost seats in both the Michigan House and Senate, they held on to majorities and legislative control. Republicans lost five seats in both the Michigan Senate and Michigan House. That brings the 27-11 supermajority in the Senate down to a 22-16 majority and the 63-46 majority in the House to 58-52.
MRA's Friends of Retail did fairly well last night. The Michigan Senate will welcome 22 retail-friendly lawmakers and the House will welcome 50 of our Friends of Retail. Overall, 85 percent of our Friends of Retail were successful last night. Lawmakers will elect leaders in both chambers tomorrow. We don't expect any surprises in the Speaker of the House or Senate Majority Leader leadership races since Representative Lee Chatfield (R-Levering) and Senator Mike Shirkey (R-Clarklake) have been running largely uncontested.