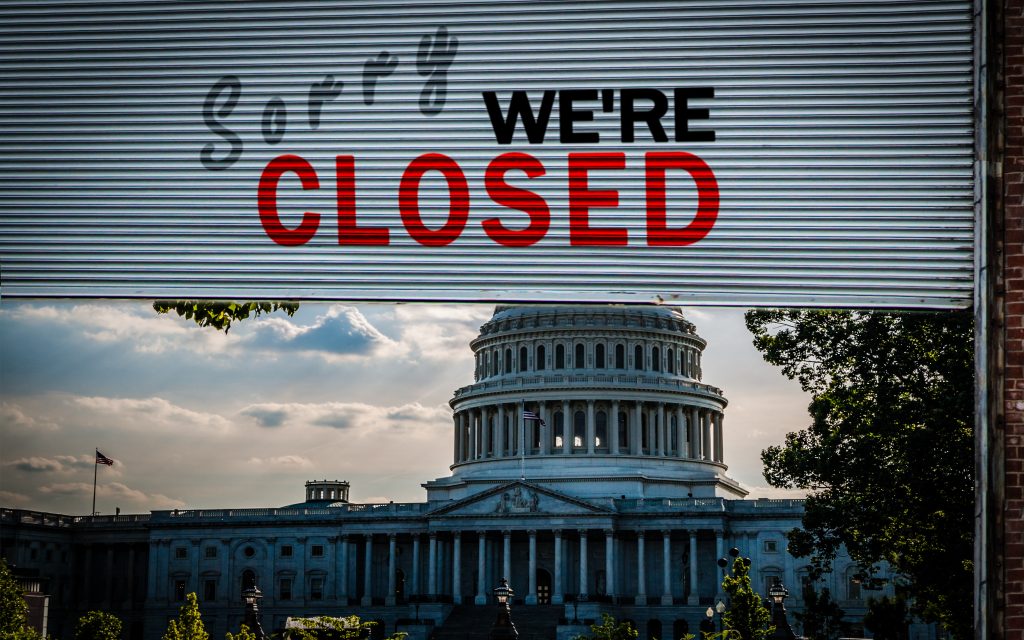 In this issue:
Flavored vaping products cannot be sold after Oct. 1
What happens if the state shuts down?
Governor proclaims Oct. 4-6 as Buy Nearby Weekend
Regulatory round-up
Flavored vaping products cannot be sold after Oct. 1
An emergency rule banning the sale of flavored vaping products was filed last week on Sept. 18. It bans the sale of all non-tobacco-flavored vaping products. This ban includes mint and menthol-flavored products in addition to the fruity and candy-flavored products. It also includes both retail and online sales. It will be effective 14 days after it was filed (Oct. 2) and in effect for 6 months. It can be renewed for another 6 months. During this time, we expect the state will work on permanent rules.
What else is in the rule?
Bans advertisements for vaping products within 25 feet of the point of sale, candy, food, or soft drinks, and any advertisements that can be seen from a distance of 25 feet from the building.
Bans the use of "misleading terms" like "clean," "safe," "harmless," and "healthy."
Prohibits transporting or delivery of flavored vapor products to retail locations beginning Oct. 2. MRA requested the state consider the logistical challenges and allow for 30-45 days to transport products back to vendors and out of state but as of now they are sticking with the Oct. 2 deadline.
Penalties: Violations are misdemeanors punishable by a fine of up to $200 and/or up to 6 months in prison. Violations are calculated daily on a per-item and per-transaction basis.
What happens if the state shuts down?
With the legislature approving budgets yesterday, it's looking less likely the state will actually see a shutdown, but if it did let's review what services may be impacted. The state's fiscal year begins on Oct. 1 and we will experience a state shut down if a budget is not signed before that time. MRA reached out to several state departments to compile a list of services retailers and businesses rely on that could be impacted due to a shutdown. This list is not fully comprehensive, but it is a reminder of the various roles state government agencies play in keeping Michigan's economy going.
State Lottery Bureau will stop selling tickets
Liquor Control Commission will stop accepting retail orders for spirits
Border crossings and bridges will remain open (Mackinac, Bluewater and International Bridges)
State police will still be operational
Weigh stations for trucks will likely be shut down
Food, cash and medical assistance programs (SNAP, WIC, Medicaid, Healthy Michigan) will likely continue to issue benefits/assistance to individuals (reimbursement may be on hold)
Unemployment benefits will likely continue
Unemployment protests/challenges/appeals will likely be put on hold
Food safety inspections by the state will be on hold, restaurants inspected by local public health departments will continue
Medicaid payments will likely be put on hold
Secretary of State offices will be closed
State parks and welcome centers will be closed
Road repair projects will be put on hold
Revenue checks to local governments will be put on hold
Weights and measures inspections for fuel and food will likely be on hold
Memos sent to state employees stress that "public health and safety" will have top priority status and those workers will stay on the job. Retailers and business owners should assume that regardless of whether the state is shut down that sales tax payments, regular reports, and other scheduled requirements will still be due on their normal schedule.
It's important to remember, that while Michigan has faced two shutdowns in October 2007 and 2009, both lasted only hours before a budget agreement was reached. So even if some of the above-listed services were impacted, the effects would hopefully be only minimally felt by retailers and business owners before the state is up and running again.
Governor proclaims Oct. 4-6 as Buy Nearby Weekend
Gov. Whitmer recently issued a proclamation declaring Oct. 4-6 as Buy Nearby Weekend in Michigan. Rep. Steve Marino (R-Harrison Township) will be introducing a House resolution next week to make the same declaration.
You can still order Buy Nearby promo packets for your store ahead of the Oct. 4-6 celebration. Request a packet before September 30th to ensure delivery before Buy Nearby Weekend! There are also online resources available on www.buynearbymi.com.
Regulatory round-up:
Gov. Whitmer recently appointed Erin Walton, Director of Merchandizing – Direct Store Delivery and Alcohol for West-Michigan based retailer Meijer to a three-year term on the Michigan Craft Beverage Council. The position represents retailers holding a Specially Designated Merchant license that sell Michigan products. The council is tasked with supporting the production of agricultural crops and products related to beer, wine and spirits.