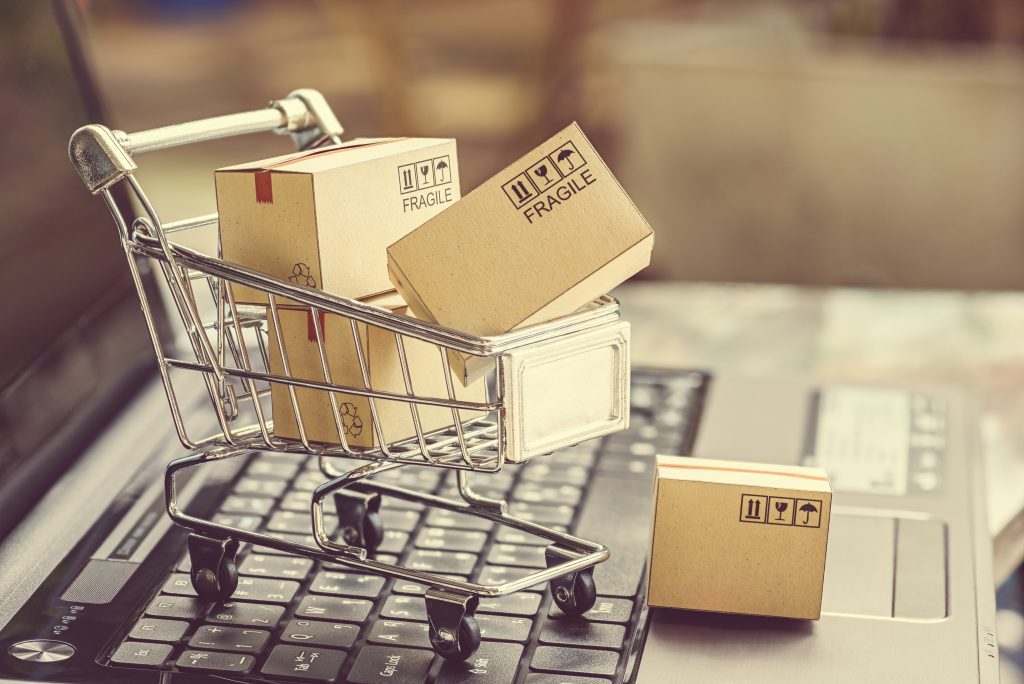 In this issue:
Marketplace bills sent to governor after unanimous vote
REMINDER: minimum wage increases to $9.65/hour Jan. 1
Court rules against Genesee County's Tobacco 21 policy
Liquor Control Commission investigates RNDC supply and delivery issues
Regulatory round-up
Marketplace bills sent to governor after unanimous vote
Last week, the Michigan Senate unanimously passed our marketplace facilitator and Wayfair codification bills. HB 4540–4543 were presented to the governor on Friday. Gov. Whitmer has two weeks to review them but we expect she will sign them into law, giving retailers a great Christmas present.
The bills have a Jan. 1, 2020 effective date and we managed to hold off unfavorable amendments to modify the Wayfair thresholds or push back the effective date further. Unfortunately, the bill amending the Use Tax Act (HB 4541) does include a telecommunications services exemption that was added by the House and we were unable to peel off in the Senate. We're discussing potential modifications to line up with the NCSL model language that would allow us to remove that exemption in the future.
Many thanks to all our members who helped provide comments, comparisons and technical assistance as we moved these bills through the process. We'll let you all know once the bills are officially signed into law.
REMINDER: minimum wage increases to $9.65/hour on Jan. 1
Members should take note of the increase in Michigan's minimum wage law that begins on Jan. 1, 2020. The new rate will be $9.65 an hour. Employees aged 16-17 are eligible for the youth wage of $8.20 an hour (85% of the state's minimum wage) and the tipped employee wage will increase to $3.67 and hour (remember: tipped employees must make at least the minimum wage when factoring in tips, if not the employer must compensate them to reach that minimum level). For more information about future increases, please see our website.
House committee discusses drug importation from Canada
The House Health Policy Committee took testimony on legislation last week that would allow the state to set up a system to import drugs from Canada at hypothetically cheaper prices. Under the proposed legislation, HB 4978 and HB 5107 (with similar legislation in the Senate introduced as SB 525), the imports would be handled directly by pharmacies who would then dispense the products to consumers. Testimony bemoaned the high prices on certain drugs with a highlight on insulin products. However, Canadian officials also spoke and warned that the Canadian drug supply was not sufficient to fulfill U.S. demands. In addition, the U.S. federal government does not allow imports of biologic products (insulin is a biologic). No immediate path forward was identified but we expect discussions will continue as legislators seek solutions to lower drug prices for consumers.
Liquor Control Commission investigates RNDC supply and delivery issues
The Michigan Liquor Control Commission has been actively investigating and seeking solutions for supply issues caused by liquor distributor, Republic National Distribution Company (RNDC). At every meeting, the commission has asked for updates on the authorized distributor's progress towards fulfilling supply demands and improving current delivery delays. In fact, the commission has removed a previously posted schedule since RNDC has not been able to adhere to it – see note here.
From all accounts, the delays and supply issues fall squarely on RNDC and not the product manufacturers. It is likely the company will face fines and penalties from the state for failing to meet their obligations. The commission has been discussing loosening the process to allow other distributors to help fulfill some orders. A request for authorized distributor agent (ADA) changes is on the MLCC's Dec. 10th agenda which may be related to this issue. MRA will report back after the meeting.
Court rules against Genesee County's Tobacco 21 ordinance
Last week, a Michigan Court of Appeals struck down a Genesee County ban on tobacco sales and related products to people under 21. The county had adopted a policy in 2017 that would have prohibited retailers from selling to anyone under age 21. The county health department had planned to stop issuing tobacco retail licenses to retailers who were in violation. The ordinance has not been enforced because of the lawsuit.
The ruling affirms what retailers expected: the county cannot adopt a regulation on tobacco sales that is stricter than state law. The 3-0 decision is a positive move to prevent a patchwork of different age restrictions and requirements.
Regulatory round-up