MRP applauds introduction of bills to improve recycling
Election recap: Michigan's still a purple state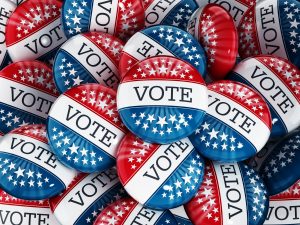 Michigan's still a purple state
It's official, Michigan voters shifted the political landscape in the state from a reddish-purple to a darker blue purple last night. Democrats won big in statewide races but failed to flip control of the legislature.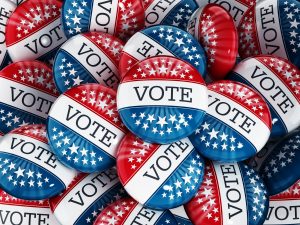 Get ready to vote on Tuesday, August 7
One of the best and easiest ways to make your voice heard is to vote for candidates who have a record of supporting retail.
Supreme Court delivers major retail victory!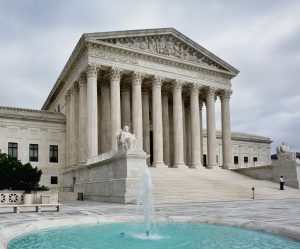 WAYFAIR V. SOUTH DAKOTA – A MAJOR RETAIL VICTORY
After 26 years and 37 states passing Main Street Fairness laws, the U.S. Supreme Court ruled 5-4 yesterday allows states to require online,
Labeling requirements, statute of limitation changes and bills approved before break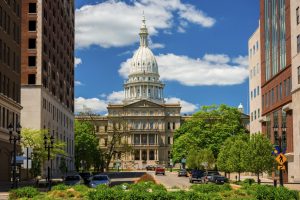 Legislature breaks for summer campaign season
After a flurry of last-minute activity, legislators headed home last week. They will be home for most of the summer and will return after Labor Day.
Minimum wage and paid leave proposals submit signatures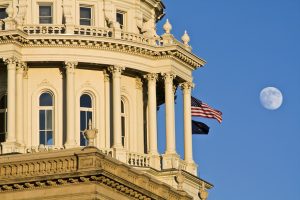 $12 Minimum wage and paid leave proposals submit signatures
Two troubling potential ballot proposals MRA has been watching closely are one step closer to getting on the ballot in November.
Data breaches and marijuana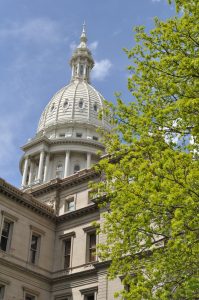 Senate committee talks data breaches
The Senate Banking and Financial Institutions Committee recently heard testimony on data security legislation that MRA staunchly opposes and will hold a second hearing this week.
Troubling data security bills up Tuesday
Gov't Affairs News: use tax responsibility and restocking of popular beer/wine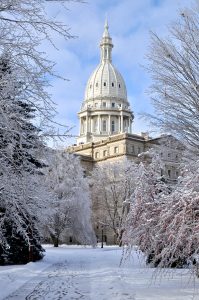 Despite the snow and ice, it's spring in Michigan
This update covers the tail end of the March session prior to the legislature's two-week spring break and legislators' first week back in regular session.
Price gouging and drug price transparency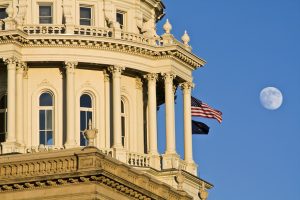 House committee tackles drug pricing
The House Health Policy Committee started work on legislation that would require drug manufacturers to file an annual report detailing their expenses related to producing drugs that cost $10,000 or more for an annual course of treatment.