NEW MDHHS order includes retail capacity limits, worker protections
Under a revised order issued today, the Michigan Department of Health and Human Services (MDHHS) set capacity limits for all retail locations except those in Region 6 at 50% total occupancy.
What exactly happened this week between the governor and the legislature?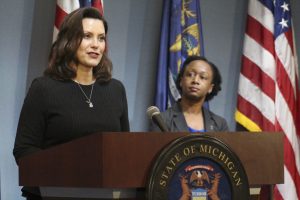 By AMY DRUMM, MRA Vice President, Government Affairs
Thursday, April 30 marked the last day of the legislative extension of the governor's executive powers under a 1976 Emergency Management Act.
New cleaning and mitigation efforts required for food selling-establishments and pharmacies
Executive Order 2020-109, originally issued as E.O. 2020-60 on Sunday, April 26 and continuing through the state of emergency, requires all food-selling establishments (grocery stores, convenience stores,