Gov't Affairs News – direct wine shipments, judicial levies, and more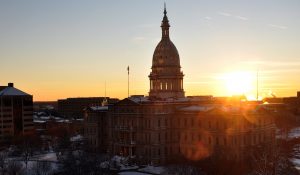 Senate committee discusses judicial levies
Over the last two weeks, the Senate Local Government Committee heard testimony on legislation that seeks to address how judgments against municipalities can be funded.
Preventing sales lawsuits
Many states, including Michigan, have laws that award a salesperson twice the amount of the actual commission, along with attorney fees and litigation costs, if the salesperson wins a lawsuit over commissions.
Gov't Affairs News – med sync, recycling, and more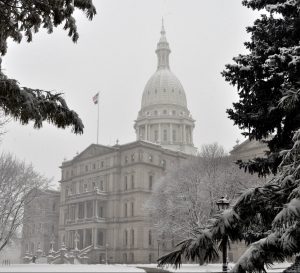 Senate Committee approves biosimilars bill without notification
The 10-person Senate Health Policy Committee on Tuesday unanimously approved the S-1 substitute of HB 4812, which allows for the substitution of interchangeable biosimilar drugs without requiring the pharmacist to notify the prescriber.
Retailers project modest 2016 sales growth
LANSING – Despite a slow start in January, Michigan retailers are forecasting sales growth averaging 2 percent in 2016, according to the latest Michigan Retail Index survey, a joint project of Michigan Retailers Association (MRA) and the Federal Reserve Bank of Chicago.
Michigan Retailers Association offers three dozen college scholarships
LANSING – Michigan Retailers Association is offering approximately 36 college scholarships this spring through the annual competition funded by its Michigan Retailers Foundation.
The scholarships are available for the 2016-17 academic year to the families of MRA member businesses and their employees.
Gov't Affairs News – cigar tax cap, med sync and more
Don't be a target in new EMV world
As most of you are aware (perhaps painfully), there has been a big change in the relationship between merchants that accept credit cards and the banks that issue them. This "liability shift" happened October 1 and impacts face-to-face payment transactions involving cards with an EMV chip on the front.
Gov't Affairs News – Flint water, Chip & PIN and more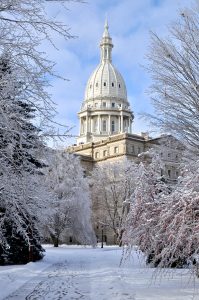 Flint water crisis dominates State of the State Address
Gov. Snyder gave his sixth and biggest State of the State speech on Tuesday, addressing not only Michigan residents but a national audience interested to hear his take on the Flint water crisis.
Warm weather helped cool holiday sales
LANSING – Heat Miser appeared to get the upper hand, as unseasonably warm weather helped push Michigan retailers' holiday sales below forecasts. Sales increased 0.4 percent over the 2014 season despite retailers' forecasts of a 2 percent rise,