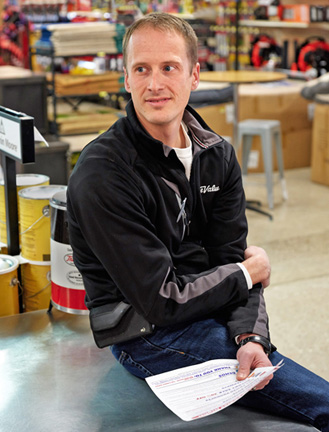 By SHANDRA MARTINEZ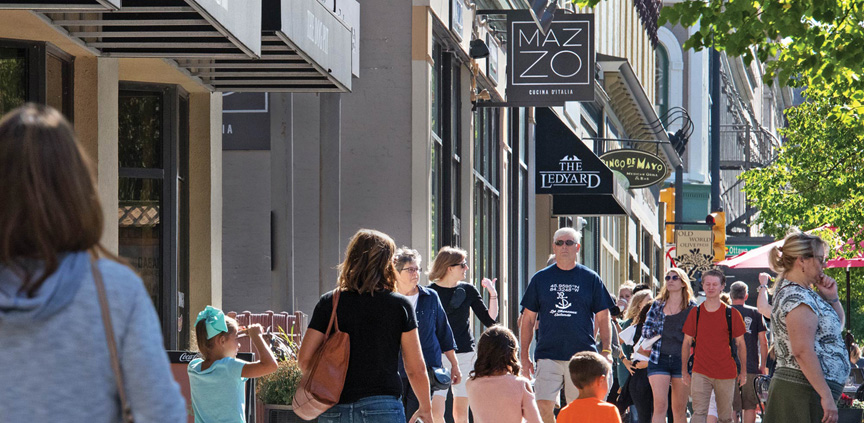 Retail apocalypse.
Retail meltdown.
Retail collapse.
Tired of hearing these overdramatic descriptions every time a big box store or restaurant chain goes belly up?
Facts and stats paint a different picture of what's going on. The truth is retail isn't shrinking. It's expanding.
Retail sales grew 4.5 percent in 2017 and are on track to repeat that growth in 2018. Consumer confidence hasn't wavered. In fact, it surged to an 18-year high in October.
"The reality of things is that retail is not dying. Retail is changing and is changing extremely rapidly there," said Greg Buzek, president of the IHL Group, a Tennessee-based research and advisory firm focused on the retail and hospitality sectors.
Store closures by longtime retailers like Sears, JCPenney, and Macy's are tied to geography. Many of their stores anchor small and midsize malls, which have been struggling.
The demise of Toys R Us is a reminder of what is killing off many longtime big-box chains: debt. It's often caused by leveraged buyouts led by private equity firms. The once dominant toy chain was weighed down with $7 billion in debt.
"It wasn't Amazon. It wasn't a competition. It was because they created an unsustainable environment of debt that they couldn't service unless there were perfect business conditions," Buzek said.
FACTS TO SHARE
So the next time, someone talks retail doom and gloom, here are some facts to share:
Sales are up. Retail sales grew $232 billion in 2017 — comparable to adding the retail economy of South Korea. Good news is that forecasts call for the sector to repeat that growth in 2018.
Here's the breakdown of retail by sector: C-store (7-Eleven, Circle K and WaWa) and mass merchandise (Target, Dollar Tree, Dollar General, Five Below) did "outstanding" in 2017, while the DIY, furniture, men's clothing and toys retailers did "very well,'' according to Buzek.
At the other end, department stores and soft goods continue to struggle. Appliances, sporting goods, office supplies retail sectors were down more than 5 percent.
OPENINGS OUTPACE CLOSINGS
For every store that closed in 2017, 3.7 opened. (In the general merchandise sector, the ratio was closer to 1.5.) It was similar for restaurants; for every one that shuttered, 3.3 opened, according to IHL's calculations.
Closures are concentrated. In 2017, 66 percent of store closures were tied to 16 retailers. In the restaurant sector, 16 companies were responsible for 74 percent of closings.
Stores are playing a role in rising e-commerce. E-commerce now accounts for nearly 19 percent of retail sales. Most of that buying is of clothing (30 percent) and electronics (27 percent), which outpaced all other categories for online shopping. While IHL is forecasting the percentage will rise to nearly 26 percent in 2021, brick-and-mortar stores are expected to be involved in 81 percent of all retail transactions. That's because more shoppers are choosing to pick up online orders at stores to avoid shipping costs.
The majority of purchasing is still done in person. Why? Consumers are coming to stores for the experience or expertise.
THE MICHIGAN PICTURE
The retail survey that MRA does with the Federal Reserve Bank of Chicago showed that retailers are more optimistic than ever. The telltale sign? Thirty-eight percent said they plan capital investment in 2019.
"That's really unusual, and it's a sign of real confidence that they're willing to spend money on equipment and even construction," said Martin Lavelle, of the Federal Reserve branch in Detroit.
A VISUAL TREAT
One example of a business creating an alluring experience is Herman's Boy, a food-lovers destination that has a roastery, bakery, confectionary and smokehouse all located in a former farmhouse. It's used the farmstead's sprawling footprint to its advantage, creating separate nooks for modern cookware and gadgets, a tea selection tucked in wooden, pull-down drawers, and a fragrant coffee area where a window lets customers watch burlap sacks of beans being poured into the slowly-turning roaster. A separate room houses high-end grilling equipment and accessories.
For a homey touch, all of this is accented with well-placed antiques ranging from the early 1900s thru the 1930s and '40s.
"When people come here, it's kind of a visual treat for them," said Jeff Havemeier, co-owner of the Rockford business, located 15 miles north of Grand Rapids.
Started by his parents nearly 40 years ago, Herman's Boy is now owned by Havemeier and his two brothers. It's a hometown favorite of local-turned-celebrity Ginger Zee, Chief Meteorologist for ABC News, who stops in for an order of bagel dogs when she is in West Michigan. She even had them served a few years ago at her Northern Michigan wedding, which generated local and national headlines.
Bagel dogs and caramel pecan rolls have remained menu favorites for decades.
"While we keep trying to find something new and exciting to create, a lot of the products have been made the same way as always," Havemeier said of their deli mainstays that draw customers daily.
EXPERTISE PAYS OFF
If Herman's Boy is about the experience, retailer Adam Barden emphasizes expertise with his two mid-Michigan True Value hardware stores. That strategy has paid off, with same-store sales up 12 percent over last year.
"Our sweet spot with customers is that we focus on building relationships with them so we understand their projects really well, and we are able to give them well-tailored advice on what to do, what products to use and how to finish their projects," Barden said.
One category that has been important for the retailer is paint because customers are looking for expertise in figuring out what products they need and narrowing down paint options for their projects.
The retailer's repair shop is also very popular with customers. The two stores fix everything from windows and screens to small engines, from lawnmowers and chainsaws, to lamps and lighting fixtures. The retailer even fabricated a vent for a neighboring business whose ice cream machine was giving off too much heat.
Barden's parents purchased the Vassar store in 1980. He grew up in the business before heading to college to earn an engineering degree and work in the automotive industry for 15 years. In 2009, during the height of The Great Recession, he bought his parents' business so he could downshift to a manageable work-family balance. Three years ago, he opened a second store in Frankenmuth that is seeing double-digit sales growth.
These days, he is feeling like he made the right decision.
"I don't miss many of my kid's basketball or soccer games, and that is important to me."