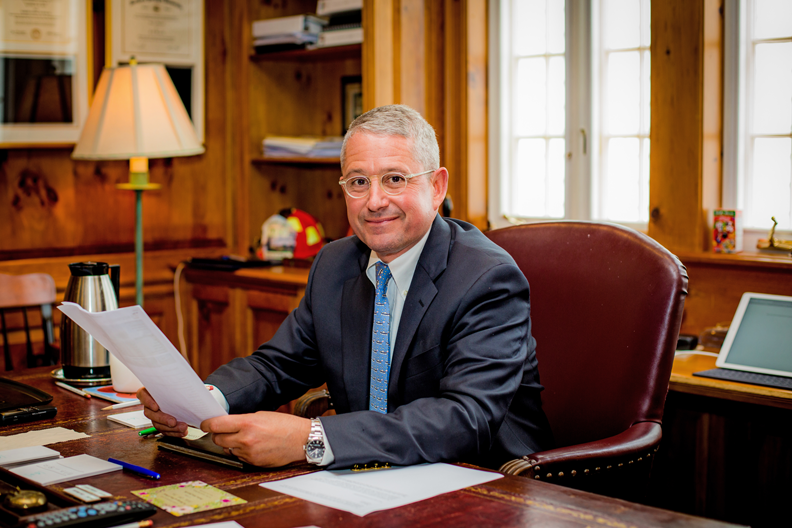 By SHANDRA MARTINEZ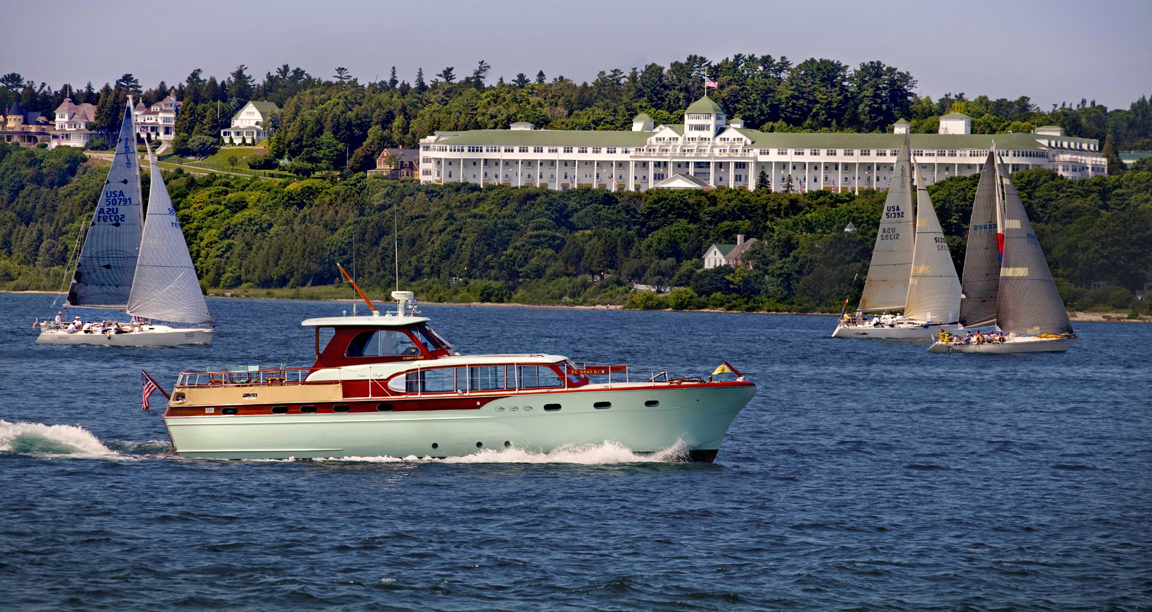 For most of its life, the 133-year-old Grand Hotel has been a favorite summertime destination for Michiganders. But in the last decade, this luxurious retreat sitting high atop Mackinac Island's bluff has become a draw for vacationers from California, Texas, Florida, New York and New Jersey.
The iconic hotel's rebound from economic downturn a decade ago can be credited, in part, to the multi-million dollar "Pure Michigan" campaign. The postcard-perfect Grand Hotel was often featured prominently in these commercials. They were meant to create a sense of longing for idyllic northern Michigan summers, and were narrated by smooth-voiced actor Tim Allen, a Michigan native.
The result has been higher-end guests and more of them, says Dan Musser III, the third-generation owner of the world's largest summer resort.
"The Pure Michigan ads have given us credibility in the marketplace we couldn't have bought," Musser said.
The hospitality industry in general has benefited. Out-of-state visitors made more than 2.1 million trips to Michigan in 2018, spending $2.5 billion, according to SMARInsights report.
Another organization Musser credits for the success of the family business is the Michigan Retailers Association. His business makes use of the organization's credit card services.
"They've helped us with financial stuff and just as important, the directional stuff. They are a great organization," said Musser, who served on the MRA board of directors. Ken Hayward, the hotel's longtime executive vice president and managing director, is a current MRA board member.
DEALING WITH LABOR SHORTAGE
Like most Northern Michigan hospitality operations, Grand Hotel depends on foreign workers to staff its seasonal operations. The Trump Administration's crackdown on H-2B visas has made the issue more difficult. As a result, Musser says he is spending more time in Washington D.C., getting in front of Michigan legislators to talk about the issue. The response he is getting is mixed.
"The president uses the program at Mar-a-Lago and his other resorts, and yet a lot of his staff, (White House advisor) Stephen Miller in particular, are not big champions of the program," Musser said.
Nearly 45 percent of the 2,262 seasonal, non-agricultural work visas issued in Michigan in 2016 were for positions on Mackinac Island, according to the most recent data available from the U.S. Labor Department's Foreign Labor Certification Office.
For the current season, Grand Hotel basically won the lottery. But Musser would like to see a better system put in place that isn't so uncertain.
Without the seasonal foreign workers, Grand Hotel couldn't operate. Nearly half of its 600-person workforce is made up of foreign nationals who are especially crucial to the resort's operation in May and October – windows when U.S. seasonal workers typically aren't available. They come from 26 countries. Most hail from Jamaica, Mexico and Australia.
Some might be surprised that Grand Hotel has more staff rooms than hotel rooms. There are 600 employee rooms and just under 400 guest rooms. Staff is housed in two big units referred to as
the Cooks' and Waiters' quarters right behind the hotel.
One of the first suggestions Musser made to his father after he graduated from Albion College in 1986 was it was time to invest in more and better housing for the workers. So they built a 245-room building a quarter mile away from the hotel. The private rooms have sinks but share bathrooms. Recently, he purchased five homes that have been converted into employee housing.
SERVING DIFFERENT CUSTOMERS
The Grand Hotel's longevity has been carefully crafted from a formula of balancing tradition with modern convenience. In an age of leggings and sneakers, the hotel has maintained an evening dress code for guests that requires formal attire for its exquisite five-course meals.
"My father always said it doesn't cost us a dime to make a gentleman put a coat and tie on at night and it changes the atmosphere in the hotel. I think not in a stuffy way, but a celebratory kind of way. I think those kinds of traditions – live music, a coat and tie at night, real flowers in the parlor – all that stuff is important," Musser said.
His great uncle, W. Stewart Woodfill, bought Grand Hotel in 1933, having started working there in 1919 as a desk clerk. His vision for the resort was that of a formal, proper and beautiful place.
Other traditions have changed. There are now off-site restaurants that offer more casual settings and children's programming during the summer months. The Grand Old Lady, as the hotel is affectionately called, has been updated with WiFi, flat screen TVs, air conditioning and more uniquely designed rooms
Low-season business has become even more important because opening early in May and staying open in October can make a difference to the bottom line. The hotel hasn't had much success convincing shoulder season guests to return in July or August. But they're very loyal and they sometimes come in both May and October.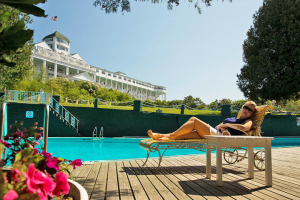 "They are great guests. It's probably one of their big luxury items of the year and they've saved up for this. They're going to come and we hopefully take really good care of them. We're a special-occasion place and hopefully we can make it a special-occasion place for someone every year," Musser said.
Musser initially didn't see himself following in his dad's footsteps. But after working at the Chicago Board of Trade for a summer internship, he realized he would rather spend his summers on the island than anywhere else. His dad made sure he learned the business by working his way through every department. That meant stints as a kitchen assistant, bellman, bartender, bar manager, front desk clerk, front desk manager, reservations manager and vice president before being named president in 1989.
Thirty years later at age 55, Musser splits his time between the island and Ann Arbor where he recently moved with his wife, artist Marlee Brown, and their six children. This summer, his view looking out across the Straits of Mackinac includes the landmark Mackinac Bridge and a steady stream of ferry boats and horse-drawn carriages bringing guests to the steps of Grand Hotel.
There's nowhere he would rather be.