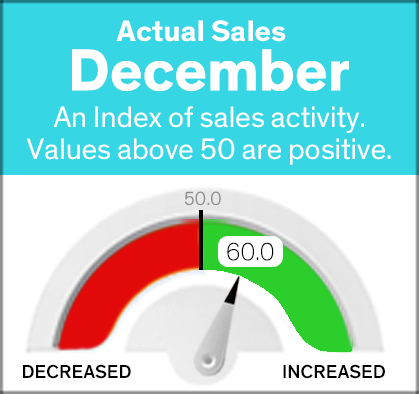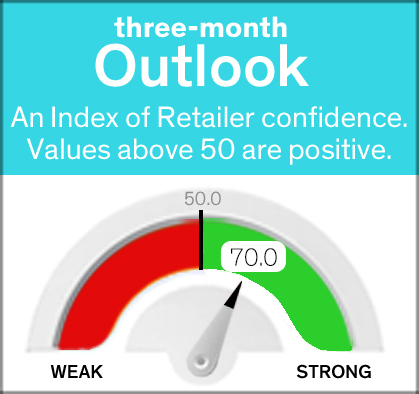 Retailers in Michigan reported higher sales in December and predict stronger winter sales than a year ago, according to the Michigan Retail Index.
The December Retail Index survey came in at 60.0, an increase from December 2018's 38.0, and up from November 2019's 52.2. The seasonally adjusted performance index is conducted by Michigan Retailers Association (MRA) in cooperation with the Federal Reserve Bank of Chicago's Detroit branch.
The 100-point index provides a snapshot of the state's overall retail industry. Index values above 50 generally indicate positive activity; the higher the number, the stronger the activity.
The December survey showed that 50% of respondents reported sales increases over November. Thirty-five percent of retailers recorded declines and 15% reported no change.
The Retail Index shows that 38% of Michigan retailers expect increased sales through March, while 28% predict a decrease; 34% expect no change. That results in an adjusted outlook index of 70.0 – a stronger three-month outlook than reported in November, which came in at 63.0.
"You may recall that a year ago, consumer confidence was shaken by a government shutdown and talk of tariffs – and then the polar vortex further dampened winter sales," said William Hallan, President and CEO of Michigan Retailers Association. "It's not surprising that retailers are more optimistic this winter."
Holiday retail sales rose 4.1% over 2018. Total sales were recorded at $730.2 billion, including online sales, which were up 14.6% from a year ago, according to the National Retail Federation.
In December 2019, Michigan sales tax revenue was up 4.7% from December 2018, but $24.3 million below the expected level. Use tax collections in December 2019 were 9.8% above those of December 2018.
Michigan's unemployment rate has not been announced for December. November's unemployment rate was 4.0%. Currently, the national rate is 3.5%.
Note: William Strauss, senior economist and economic advisor with the Federal Reserve Bank of Chicago, can be reached at 312.322.8151.