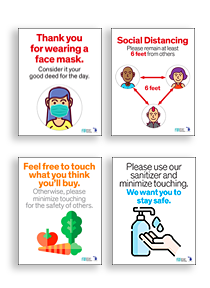 Here are suggested signs for your store. If you like them, download them for free, courtesy of Michigan Retailers Association.
Simply click on the link below each sign. A large image of the poster will come up, which you can print out and use in your store. They are 8.5" x 11" and print just fine in black and white if you don't have a color printer.
As we come up with more ideas, we will add them to this post. If you have any ideas for signs that you need, email mholland@retailers.com and we'll see if we come up with a brilliant idea for you!
ADDED WEDNESDAY, MAY 27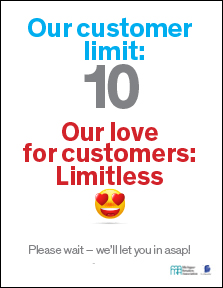 Maximum occupancy (applies to stores outside of Regions 6 and 8 as of May 26)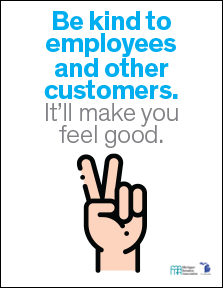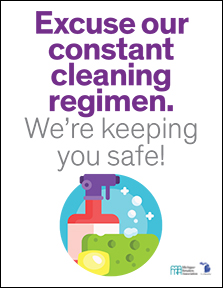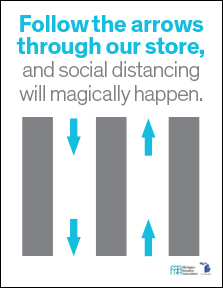 ADDED SUNDAY, MAY 24: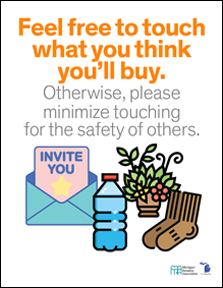 Touch what you buy poster for general retailer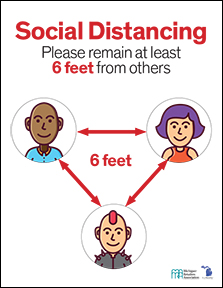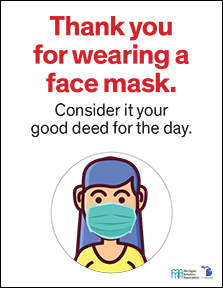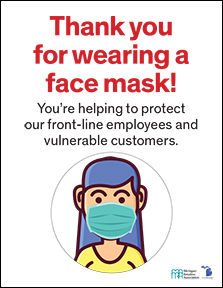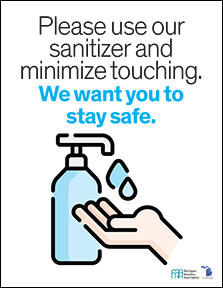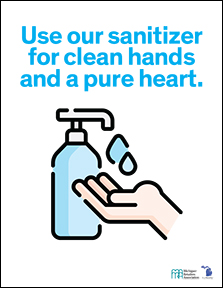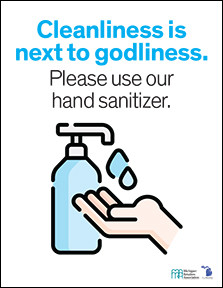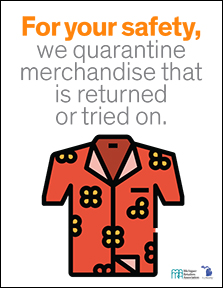 Please note: The above sign is not official guidance from MRA, but we've heard many stores say they'll quarantine clothes and returned items. Feel free to use if it applies to your situation.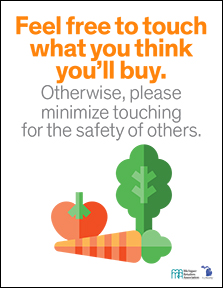 Touch what you buy poster for grocer