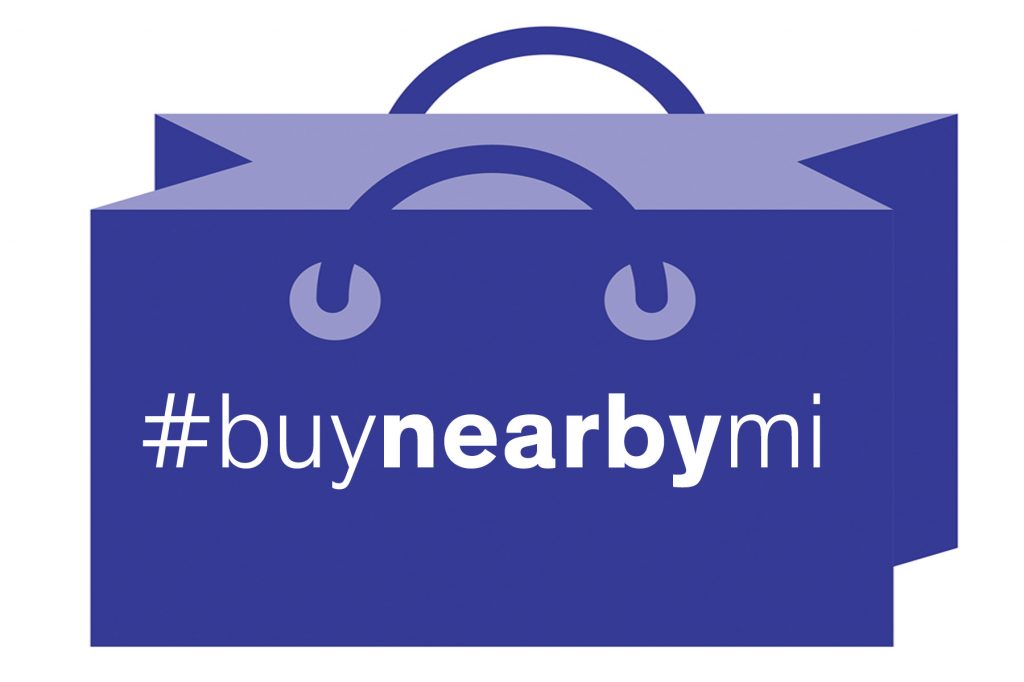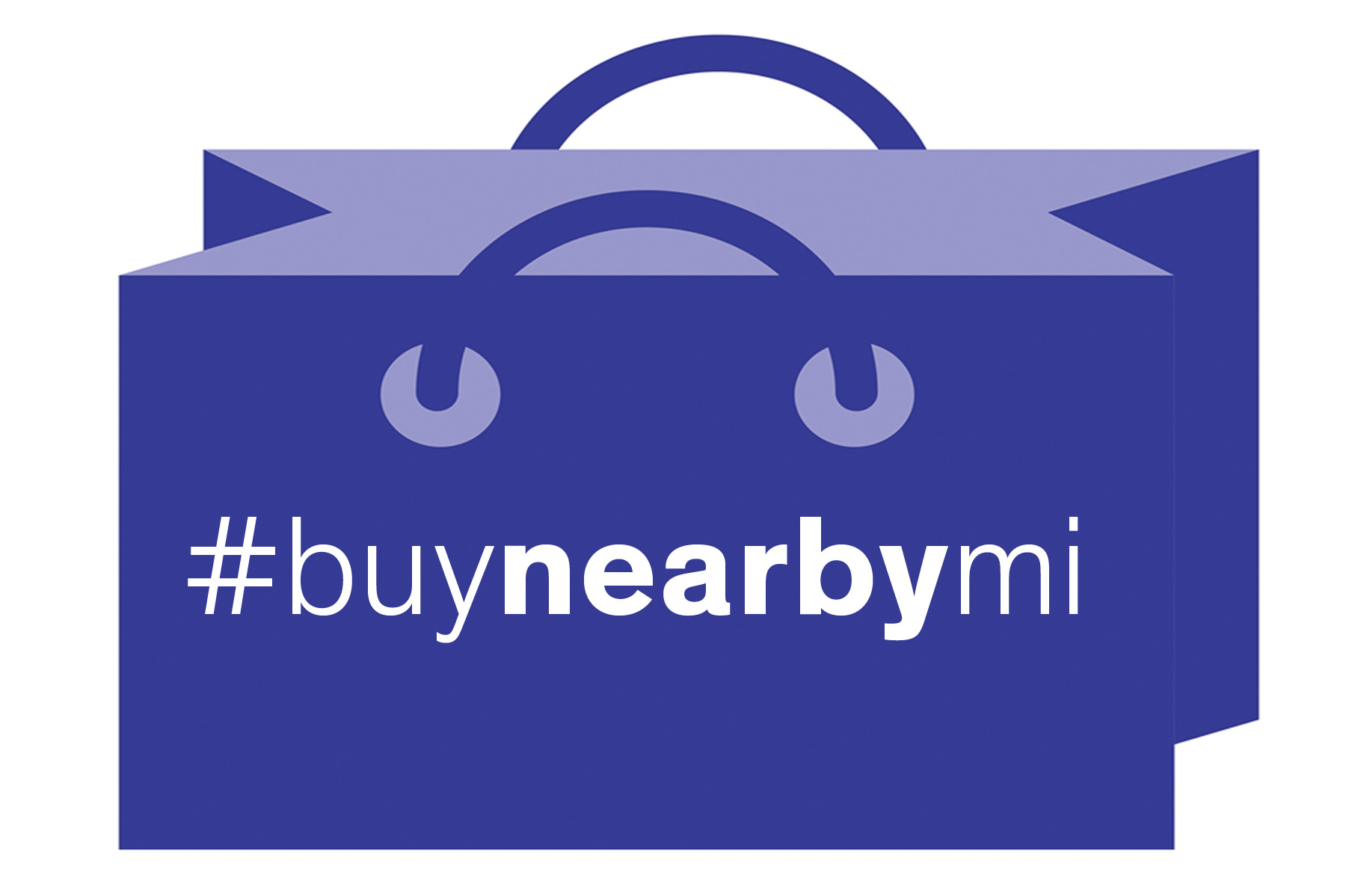 Pandemic be damned – we are forging ahead with Buy Nearby Weekend on Oct. 2-4. And of course the message is as important than ever, as we all need every shopping dollar possible to stay in Michigan and fuel our economy.
Buy Nearby Guy won't be attending any events, obviously, but we have your Buy Nearby packets ready – all you have to do is order one! Contact Rachel Schrauben (rschrauben@retailers.com).
Here's what's in our Buy Nearby packets:
• 11×17 Buy Nearby poster
• 9 x11 Buy Nearby poster
• Buy Nearby window decal
• Bag stuffers
• Talking points
• Buy Nearby stickers
This year, Buy Nearby supporters who are MRA members will also get a 16-oz bottle of Michigan-made hand sanitizer and 25 seed packets to hand out to favored customers as a thanks "for growing our business."
Don't forget to "like" our Buy Nearby Facebook page to keep up on happenings and shop-local news.
DTE Energy and Retailers Insurance Company generously donate to sponsor the Buy Nearby initiative. We always want to give them a big shout-out!