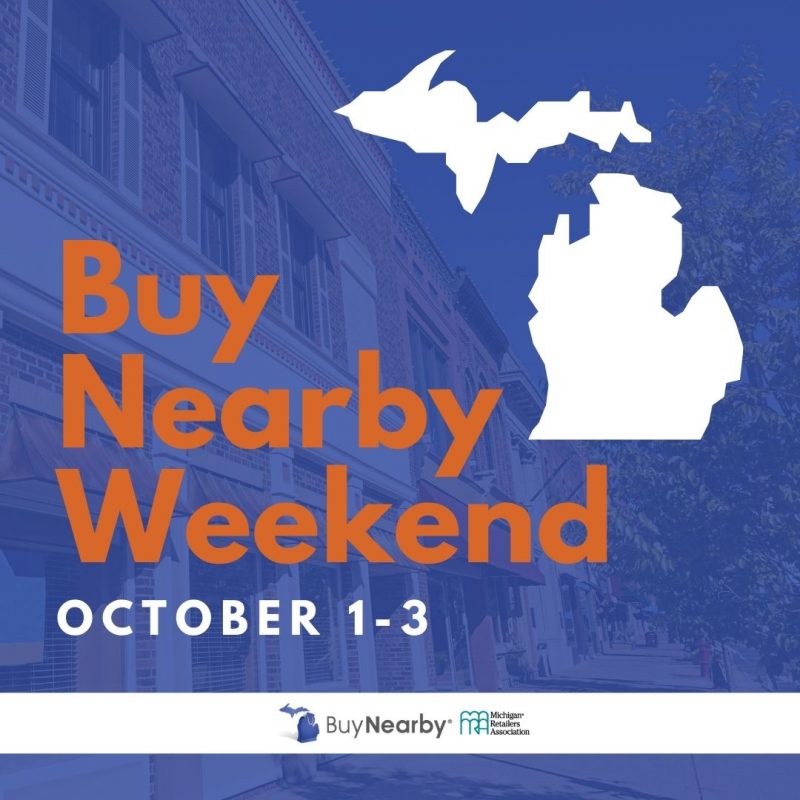 Shop local, enter photo contest, get deals at participating retailers
Many businesses, including Michigan Retailers Association members, across the state will celebrate Buy Nearby Weekend on Oct. 1-3, offering special merchandise or sales and the chance for one lucky shopper to win a $500 gift card by posting a photo while shopping local with the #buynearbymi hashtag.
It's all part of the Michigan Retailers Association's (MRA) year-round Buy Nearby campaign that encourages shoppers to keep their money in Michigan!
Michigan Retailers Association members were supplied with free materials to promote the annual celebration. MRA also offered non-members access to a digital media kit, including social media images, videos and banner photos, a new perk for 2021.