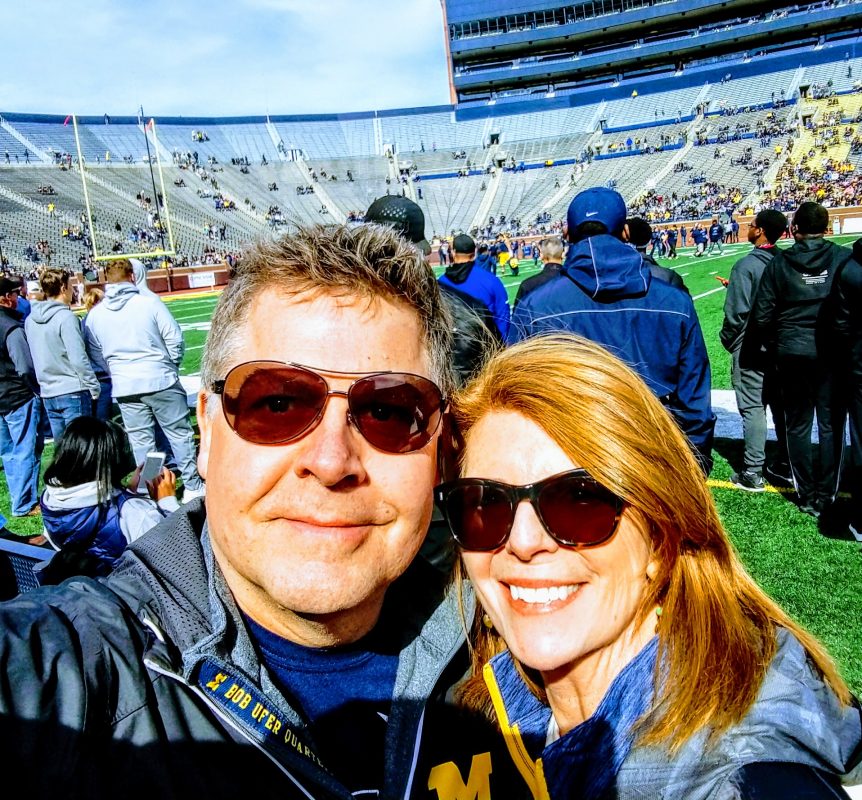 By Meredith Gremel, former Michigan Retailers Services board member and retired SpartanNash executive 
Every three minutes, someone receives news that seems to stop time.
"You have a form of blood cancer."
Fear, uncertainty, and plenty of questions and 'what ifs' set in.
Where do you turn for help?
Fortunately, here in Michigan and throughout the United States, families, businesses, and healthcare providers have a tremendous resource. Since 1949, the Leukemia and Lymphoma Society (LLS) has invested nearly $1.5 billion in groundbreaking research, pioneering many of today's most innovative approaches. This global leader is dedicated to finding cures and ensuring patients can access the lifesaving treatments they need. When someone experiences the fear and uncertainty of a cancer diagnosis, LLS provides hope, compassion, education, and support.
LLS was founded by a family for families, years ago at a time when a diagnosis of leukemia was nearly 100% fatal. With the development of new treatments for childhood leukemia, to today's advances in precision medicine and immunotherapy, LLS has had a colossal impact on advancing cancer cures and changing the way cancer is treated.
Here's a snapshot of LLS's impact in Michigan alone last year:
LLS gave more than $9M to Michigan residents to help pay for cancer treatments, travel, and medications.
LLS awarded over $2.6M in research grant support to the Grand Rapids-based VanAndel Institute and The University of Michigan Medical Center.
LLS funded 14 of the 17 FDA approved treatments for blood cancer. (85% in the last five years and 40% of all cancer treatments are the result of blood cancer research).
Nationwide, LLS education and information specialists connected over 26,000 callers to healthcare providers and resources – navigating the confusing landscape in 170 languages. Connecting is easy – by calling 800.955.4572, or online through lls.org.
Thanks to research, survival rates for patients with many blood cancers have doubled, tripled, and even quadrupled since the early 1960s. Yet, despite these advances, blood cancers are the second leading cause of death and about one-third of patients do not survive five years after their diagnosis. Every nine minutes a loved one is lost to blood cancer.
Blood cancers don't care about your age, sex, race, education, profession, or background. This insidious disease strikes everywhere and often.
How can you help?  
Align Retail Brand with Building Healthier Communities
Building awareness of the Leukemia and Lymphoma Society's educational support, advocacy, peer partnering, and financial resources is critical to ensuring access to care. So is raising funds for research and support services.
Each fall, LLS hosts Light The Night events in over 150 major markets throughout the United States to raise awareness and funds to find a cure, while improving patient outcomes. Coming together for a common goal, friends, family, businesses and coworkers form fundraising walk teams. Millions of consumers also help by donating at retail outlets. Culminating in inspiration and memorable evening walks, participants carry illuminated lanterns to take steps to end cancer – white for survivors, red for supporters, and gold in memory of loved ones lost to cancer.
The 2022 Light The Night campaign includes three inspirational evenings in Michigan:
September 22, Midland Farmer's Market, Midland
September 29, Hart Plaza, Detroit
October 6, Calder Plaza, Grand Rapids
For decades, national, regional, and local retailers have benefitted from aligning their brands with the Leukemia and Lymphoma Society's Light The Night campaign. Partnerships are personalized, and have included retail scans, percent of sales, in-kind donations, co-branding products, forming corporate teams, and engaging staff in volunteering or walking at the event.
According to the Cone Global CSR Report and Social Impact Study:
93% of consumers have a more positive image of a company that supports LLS.
92% want to buy a product that supports a cause.
90% of consumers say they would switch brands.
82% of consumers believe support of a cause is important when deciding where to shop, what to buy and what products to post, tweet, or pin about.
"When a loved one hears the words 'you have cancer,' it is one of the darkest moments in your life," said Lori Morrison, LLS Executive Director for the Michigan-Indiana Region. "At Light The Night, it is our aim to bring light to the darkness of cancer through research and cures, and reinforce the urgent need to raise awareness. LLS is a global leader in the fight against cancer, and we won't stop until we achieve a world without blood cancer."
To form a team or to learn more, please visit www.lightthenight.org.