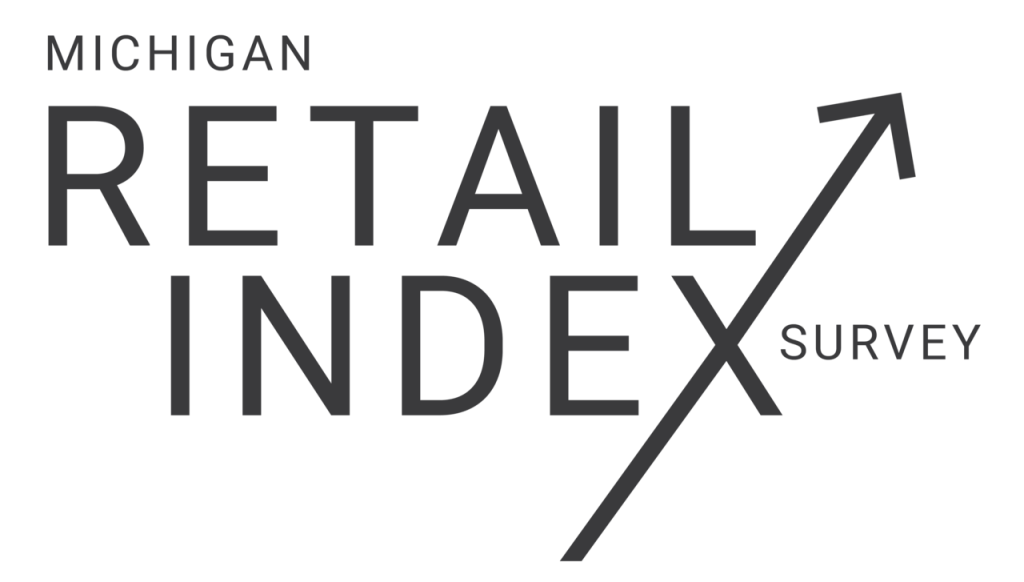 On a 100 point scale, Michigan retailers hit only 41.2 – below the 50 point midline
Michigan Retailers Association today reports that December 2022 sales, including online sales, were down modestly. December 2021 saw 77.7 on the 100 point scale. 
The December Retail Index survey came in at 41.2, a significant decrease over November's 52.6. Thirty-eight percent (38%) of Michigan retailers reported a sales increase over November. Fifty-one percent (51%) noted a decrease, and 11% reported no change. December 2021 saw seventy-eight percent (78%) of retailers reporting a sales increase over November 2021. 
The 100-point Index provides a snapshot of the state's overall retail industry. Index values above 50 generally indicate positive activity, the higher the number, the stronger the activity.
"Michigan's small businesses have shown remarkable resilience in the face of constant change and uncertainty brought on by the pandemic. Despite lower holiday season sales, retailers remain optimistic as they see a positive outlook for the upcoming spring," says William J. Hallan, President and CEO of the Michigan Retailers Association, emphasizing their determination and adaptability.
The seasonally adjusted performance Index is conducted by Michigan Retailers Association (MRA) in cooperation with the Federal Reserve Bank of Chicago's Detroit branch.
3-Month Outlook Optimism Plateaus
Thirty-five percent (35%) of retailers predict their sales will continue to rise through March, but 46% said they expect their sales to decline. Nineteen percent (19%) anticipate no change. That results in a 57.6 Index rating, a minor increase over last month's prediction Index rating of 56.7, a slightly positive sign for sales increases as store owners head into 2023.
"As the holiday decorations are removed from displays, retailers are heading into their hardest parts of the year – January and February – some of the slowest months of the year for retailers," said Hallan. "We encourage Michigan consumers to shop on Main Street. When you Buy Nearby at a local retailer you keep a small business going in the toughest months of the year."
The national unemployment rate dropped to 3.5% compared to 3.6% in November. Last year, the national unemployment rate was 3.9%. The unemployment rate for Michigan has yet to be reported. Last year, the unemployment rate was 5.1%.