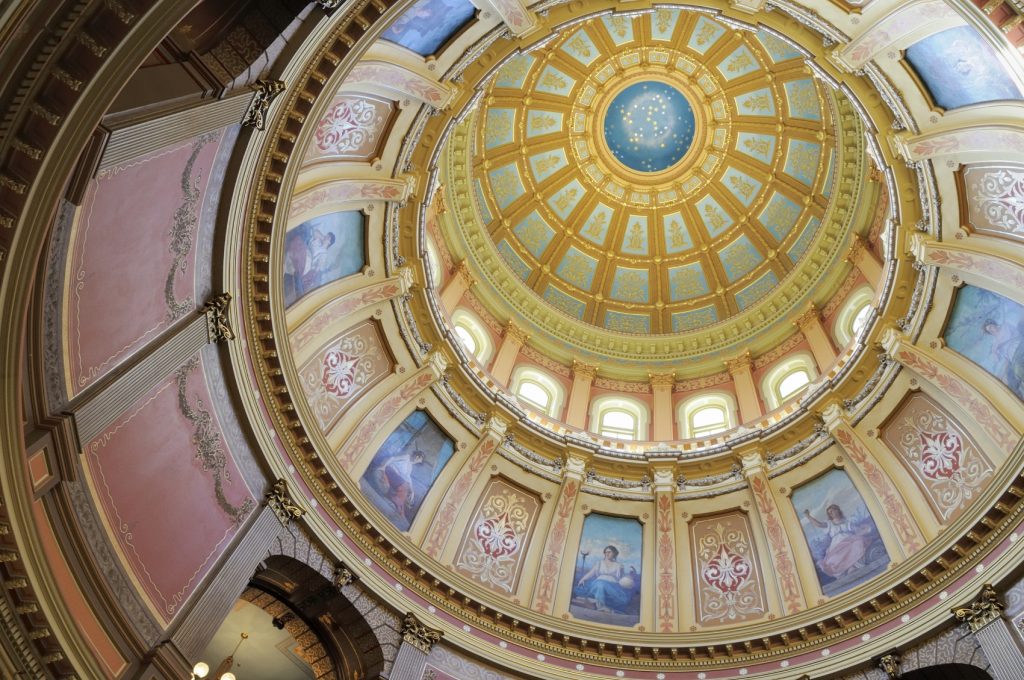 Governor delivers upbeat State of the State address
Governor Rick Snyder delivered his seventh State of the State address last night and focused largely on the improvements made since 2010. He applauded the legislature's teamwork and summed up his philosophy on job creation when he said, "we create the environment for jobs – we don't create those jobs."
Almost 500,000 jobs have been created since 2010 in Michigan, putting Michigan first in job creation in the Great Lakes region and sixth best in the country. Earlier this year, Michigan also hit its lowest unemployment rate in 15 years, down from 14.9% in July 2009 to 4.5% in August 2016. In November 2016, Michigan's unemployment rate was 4.9%. Thirty-eight of Michigan's 83 counties also have managed to cut their unemployment rates by more than half.
Michigan's economy has strengthened as well, which is good news for retailers. Since 2010, per capita personal income has risen to the point where it is the highest in the Great Lakes region and seventh best nationally. In the first three quarters of 2016 alone, Michigan had the third highest per capita income in the U.S., meaning residents had more dollars to spend.
Gov. Snyder called on employers to participate in programs to hire more veterans and disabled workers, and to take advantage of the Community Ventures Program that helps residents in cities overcome obstacles like transportation and childcare concerns. He also renewed his call for more IT education and jobs to ensure Michigan will continue to lead the world in technology and research and development on autonomous vehicles.
On the policy front, the governor focused on smart, efficient repairs for Michigan's infrastructure and long term planning for communities and local governments. He stressed the importance of safe, reliable, sustainable infrastructure and touted the work the 21st Century Infrastructure Commission did last year in compiling best practices from around the world. He noted the need to invest billions more dollars and urged the legislature to look at all revenue sources, including taxes, fees, grants and bonds. In addition, he urged the legislature to create a pilot for an Integrated Asset Management program that will save money by ensuring different agencies and departments work together when timing repairs on sewer, water, fiber optic cables and electric lines.
Communities should appreciate the governor's call for the legislature to consider smarter, more fiscally efficient policies to unlock private investment to revitalize downtowns, urban areas and Main Streets. He remarked on the work done to connect smaller communities in 2016 to resources that helped focus on talent and economic development.
Overall the speech was upbeat and did not outline too many specific policies or proposals he will ask the legislature to approve. Retailers should be excited about the focus on improving Michigan's downtowns and Main Streets but keep an eye out for taxes or fees related to infrastructure improvements. There may also be opportunities for retailers looking to hire new talent from the ranks of veterans or disabled workers.
New legislative session begins
Legislators returned to the Capitol last Wednesday, when 43 state representatives officially took office for the first time. The 99th legislature begins with new leaders in the House. Following the general election, legislators elected Rep. Tom Leonard (R-DeWitt Township) as speaker of the House.
Tim Greimel (D-Auburn Hills) chose not to seek a third term as House minority leader, and Democrats elected Sam Singh (D-East Lansing), who previously served as the House Minority Floor Leader, to the post. Although committee assignments are still in the works, it was announced that for the first time in history, a woman, Laura Cox (R-Livonia), wife of former Michigan Attorney General Mike Cox, will chair the House Appropriations Committee.