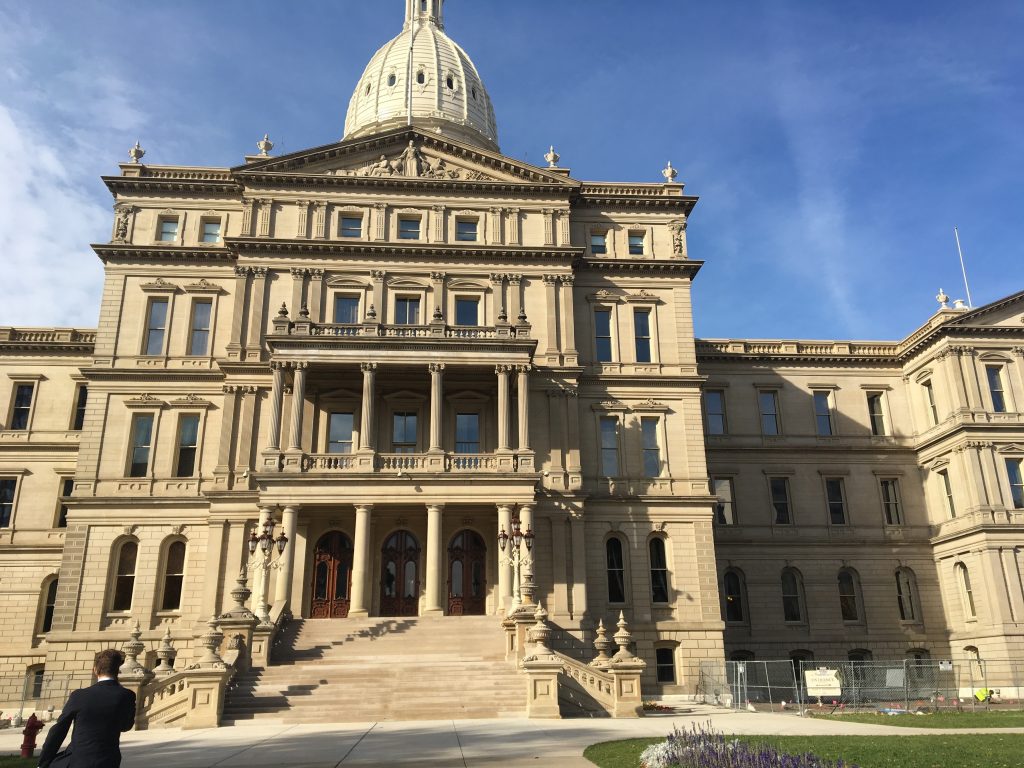 All eyes on Washington
Over the past few weeks we've seen more action at the federal level on tax reform than on issues retailers are following in Michigan. Shocking, I know. The U.S. Senate Budget Committee kicked out a marked-up version of tax reform on Tuesday and the full Senate could vote on the bill later today. The U.S. House voted 227-205 to approve its plan prior to Thanksgiving. Before anyone gets too excited, remember: Congress is at best, only about half way through the process. And the really hard part starts once the two chambers must put each plan side by side and agree on a final compromise bill.
Painting in broad strokes, both tax reform plans could provide tax relief to retailers and small business owners. That's because retailers don't benefit from many of the existing tax breaks and loopholes available to other industries. The reforms would lower the overall max corporate tax rate from 35 percent to 20 percent and modify the tax rate on business profits for pass through business (partnerships, S-corps and LLCs). Pass through businesses are currently taxed using an individual's personal income tax rate. Under the Senate plan, pass through businesses would pay a 17.4 percent tax on business profits or 25 percent under the House plan.
Meanwhile, back in Michigan the legislature is just getting the ball rolling to reform retirement healthcare benefits for local government employees. Identical16-bill packages were introduced in both the House and Senate yesterday. The bills set up certain funding requirements and a five-step process for state oversight and involvement if local units are severely underfunded.
Legislators plan to start hearings next week with hopes of getting the reforms passed by Christmas. Having stable local governments with adequately funded liabilities is important to ensure critical local services continue to be provided and infrastructure is regularly maintained. Police officers and fire fighters are vehemently opposed to the fifth step of the process, which results in oversight by a financial management team. The state argues that if local units do not address these unfunded liabilities themselves, the debt will fall on the state.
SNAP beneficiaries to see changes in some counties
Federal food assistance beneficiaries in 14 counties will no longer qualify for an exemption from the work requirements beginning January 1, 2018. An estimated 16,000 individuals will be impacted by the change in Allegan, Barry, Berrien, Clinton, Eaton, Grand Traverse, Ingham, Ionia, Kalamazoo and Livingston counties. Able-bodied individuals between the ages of 18-49 can meet the work requirements by working an average of 20 hours per week, participating 20 hours per week in employment training programs or by volunteering at a nonprofit organization. The change is a result of Michigan's dramatically improved unemployment rate and should affect all 83 counties by October 2018. The work requirements were reinstated in Kent, Oakland, Ottawa and Washtenaw counties in January 2017. For more information, visit www.michigan.gov/foodassistance.
Other important items to note: