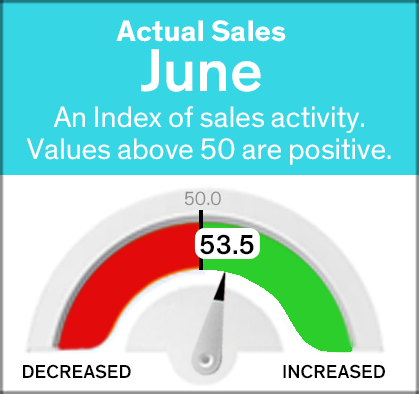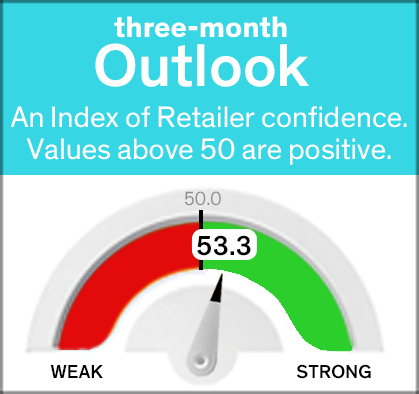 LANSING, Mich. – June retail sales saw a measured upswing as many stores were allowed to reopen.
The June Retail Index survey came in at 53.5, a jump from May's 30.0. The seasonally adjusted performance index is conducted by Michigan Retailers Association (MRA) in cooperation with the Federal Reserve Bank of Chicago's Detroit branch.
June 2019 had a Retail Index rating of 42.1. Retailers were dealing with a very rainy spring that dampened tourism and sales overall.
The 100-point index provides a snapshot of the state's overall retail industry. Index values above 50 generally indicate positive activity; the higher the number, the stronger the activity.
The June survey showed that 55% recorded increases over May. Forty-two percent of respondents reported sales declines and 3% reported no change.
Northern Michigan stores were allowed to reopen for Memorial Day weekend. The rest of the state reopened June 4.
Retailers are predicting their three-month outlooks to be about the same as now. Forty-two percent predict they'll continue to rise in the next three months, but 37% said they expect a sales decline, and 21% don't think things will change. That results in a 53.3 Index rating, just a tick under this month's number.
"Retail activity is bound to be a see-saw for the next few months due to the pandemic," said Bill Hallan, President and CEO of Michigan Retailers Association. "Back-to-school sales typically give many stores a boost at this time of year, but with the uncertainty of in-classroom teaching and with parents stocking up on other items for distance learning, we'll have to wait and see how retail is affected."
Sales tax receipts in June 2020 decreased 7.2% over May 2019 but were $53.2 million above the forecasted level. Michigan's unemployment rate preliminarily dropped to 14.8% from May 2020's 21.3%. Last year, Michigan's unemployment rate was 4.2%. In June 2020, the national unemployment rate was 11.1%.
Note: Paul Traub with the Federal Reserve Bank of Chicago, can be reached at 313.964.6297.