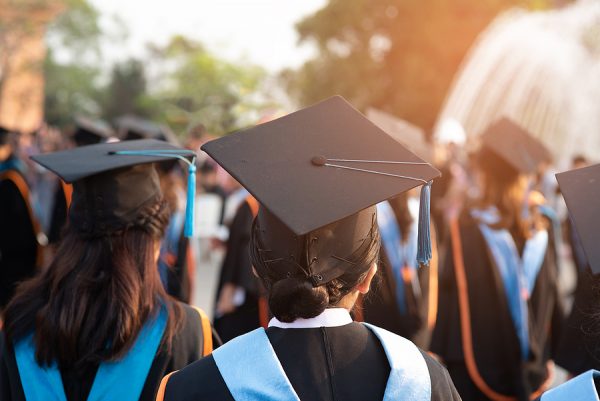 Association will now award 12 $3,500 scholarships for 2022-2023 school year
Michigan Retailers Association (MRA), the country's largest state-retail association, announced today that it is increasing the monetary award of its annual scholarship program for the 2022-2023 academic year. Established by the Michigan Retailers Foundation to benefit MRA members, the association is more than doubling the amount of each scholarship from $1,500 to $3,500 and will award 12 scholarships.
"Our members and our board recognize the escalating cost of higher education and believe the increased amounts will alleviate some of the financial burden placed on families today," said William J. Hallan, President and CEO of Michigan Retailers Association. "We are thrilled to offer this enhancement to our scholarship program and thank our members, 5,000 businesses strong, for their continued support."
Scholarship Qualifications:
Dependent sons and daughters of owners or full-time employees who will have at least one year of employment at a MRA member business as of January 1, 2022 (must have begun employment by January 1, 2021); OR
Part-time employees who are full-time students and will have at least six months employment at an MRA member business as of January 1, 2022 (must have begun employment by July 1, 2021).
There are no fees to apply.
Recipients are selected based on the student's academic credentials and extracurricular activities, including, but not limited to, retail employment. Financial need is not a consideration. The scholarships may be used at any accredited nonprofit college, university or approved educational and professional training institute in the United States. Current high school seniors, college freshmen, sophomores and juniors are eligible to apply.
Students may apply online at Retailers.com under the Member Benefits tab. The deadline to apply is April 1, 2022.
Questions can be directed to MRA's Rachel Schrauben at rschrauben@retailers.com or 800.366.3699, ext. 346.
About Michigan Retailers Association
Michigan Retailers Association represents more than 5,000 member businesses and their 15,000 stores and websites. MRA has been a trusted business resource for 80 years and provides cost-saving membership services, such as expert credit card processing, business and personal insurances, legislative advocacy, college scholarships and discounts on shipping, to all types of businesses. It created the Buy Nearby campaign in 2013 to benefit local retailers, their communities and Michigan's economy.