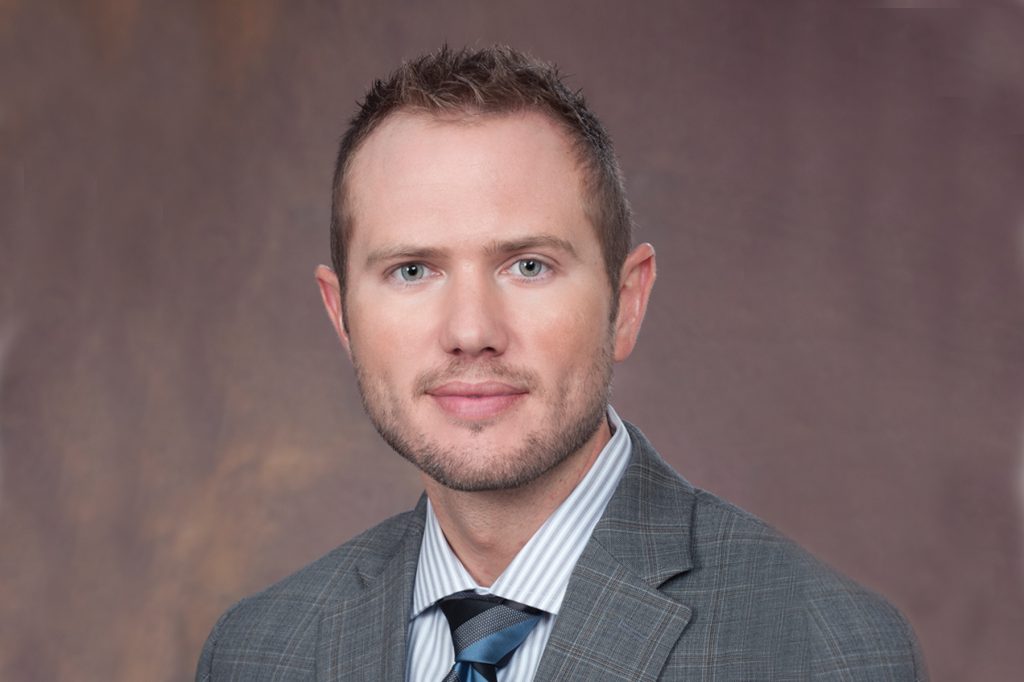 By WILLIAM J. HALLAN,
MRA Executive Vice President, COO and General Counsel
If you haven't been by Michigan Retailer Association "world headquarters" in Lansing, you should. We love to give tours. R.E. Olds, the founder of Oldsmobile, built the stately building in 1913 as a women's center for his wife, Metta Ursula Woodward. MRA purchased the building in 1999 and we've tried to maintain the historical integrity.
The location is prime. We're just a hop, skip and a jump from the Capitol and we're conveniently located near the highway. However, the brilliance of our location does have some drawbacks. We happen to be located in the middle of a troublesome triangle, with a bus station, liquor store and homeless camp at each point. Unfortunately, we've experienced a few concerning events in the last few weeks, with unwelcome visitors entering our reception area, including a masked man asking for money.
Fortunately, each situation resolved without incident, but retailers know the situation well – trying to achieve the balance between security and public access. Often we focus on our security measures on outside threats, but it's not always those that are external that pose safety concerns. Violence in the workplace can also be internal, and employers have certain affirmative duties they must take to protect their employees and visitors.
In Michigan, an employer can be liable for torts of negligent hiring, supervision and retention of an unsafe employee. Liability requires a level of knowledge. In the case of negligent hiring, the inquiry is whether the employer hired the employee and gave that person an opportunity to be violent even though the employer knew, or should have known of the employee's violent propensities.
Negligent retention occurs when the employer becomes aware of the employee's violent propensities and fails to take reasonable action to prevent injury to others. Likewise, negligent supervision is when the employer fails to exercise ordinary care supervising the employee's conduct so as to prevent the foreseeable violence of the employee resulting in harm to other employees or third persons.
The court in Hersh v Kentfield Builders, Inc., 385 Mich 410, 412 (1971) eloquently summarized an employer's responsibilities:
As has already been noted, a duty imposed upon an employer who invites the general public to his premises, and whose employees are brought into contact with the members of such public in the course of the master's business, is that of exercising reasonable care for the safety of his customers, patrons or other invitees. It has been held that in fulfilling such duty, an employer must use due care to avoid the selection or retention of an employee whom he knows or should know is a person unworthy, by habits, temperament, or nature, to deal with the persons invited to the premises by the employer. The employer's knowledge of past acts of impropriety, violence, or disorder on the part of the employee is generally considered sufficient to forewarn the employer who selects or retains such employee in his service that he may eventually commit an assault, although not every infirmity of character, such for example, dishonesty or querulousness, will lead to such result.
Simply put, employers must act affirmatively to prevent harm if violent tendencies of prospective or current employees come to their attention.
Employers should start by having prospective employees fill out a job application form that requires an applicant to answer questions that typically won't be found on a resume, such as whether the applicant has ever been convicted of a crime. In addition, the form can be used to obtain the individual's authorization to run a background check, including a criminal and credit review and driving record if applicable. Feel free to email me at whallan@retailers.com if you'd like to see the form Michigan Retailers uses.
Employers should also check references. While many employers are reluctant to provide meaningful information for fear of being sued for defamation, some may disclose whether the individual was fired and for what reason.
Once onboard, employers should implement zero tolerance policies for violence and encourage employees to report violent or potentially violent behavior. Securing the workplace through lighting, video surveillance, alarms and key access will also help maintain a safe environment.
While employers may be more likely to be consumed worrying about violence from external sources, it's important to look inward and consider whether you've taken reasonable measures to protect your workforce and guests.