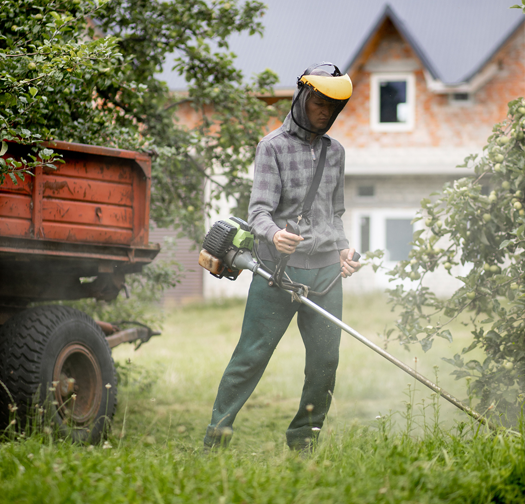 How to keep younger workers safe throughout the season
By JENNIFER ROOK
Summertime brings on unique hazards, tips on minimizing seasonal workers' compensation claims.
Summertime hiring season is upon us! Historically, more than 300,000 Michigan high schoolers and college students pursue summer jobs every year, higher than the national average. To them, it's an opportunity to learn responsibility and make money. To an employer, they are a welcomed resource especially as tourism soars throughout the summer months in Michigan. Yet, hiring summer help comes with its own set of issues, including a greater risk for injury.
National statistics back up this claim. According to the Bureau of Labor Statistics (BLS) injury rates on the job tend to rise during the summer months, particularly in agriculture and road construction. When it comes to younger workers, according to the National Institute of Occupational Safety and Health (NIOSH), employees under the age of 18 on average experience roughly 160,000 work-related injuries and illnesses over the summer months.
This being a first-time job for many, young seasonal workers typically have less experience and training. Some may not understand basic safety procedures that are designed to prevent job injuries. Plus, teens new to the workforce may feel compelled to do every task they're assigned, regardless if they received training or not.
As you prepare to welcome your summertime workforce, here are points to remember that may reduce your workers' compensation claims.
1. Understand the law
Get familiar with the Michigan Youth Employment Standards Act and notify the parents of your new hires so they understand the legal and safety considerations for teen workers. Available on Michigan.gov, the State provides information on work permits, filing workers' compensation claims, allowable work hours, and Frequently Asked Questions. If you have specific questions, it is wise to consult a labor attorney.
2. Institute a safety training program
Start the season off on the right foot. Regardless of the setting, employers should require all new hires to participate in safety training programs. The training should help young employees understand what risks may exist and their right to work in a safe environment, and that you as their employer, makes their safety a top priority.
3. Provide adequate and consistent supervision
Storms. Heat. And Tourists. As an employer, you understand that these factors vary greatly and impact the day-to-day duties of the workday. But your younger employees may not. It is important for you to assess all potential scenarios and provide a consistent level of supervision of younger employees. Supervisors should be adequately trained to identify potentially hazardous situations to guard against accidents from happening. Supervisors also help to minimize knee-jerk actions that can cause accidents. They can also monitor employees, who may be working outside or in non-air-conditioned spaces, for heat-related illnesses such as heat stress, heat exhaustion, or even worse, heat stroke. They can make sure that younger workers take breaks and not overdo it.
4. Have a safety protocol and makes sure everyone knows it
What if an employee falls off a ladder? Or slips on the floor? Or gets injured unloading a truck? There is no question that accidents happen. Employees, especially your summertime help, need to understand what to do should a fellow employee get injured while performing their duties. Make sure to post safety procedures, critical phone numbers, and first-aid kits in common areas. Conduct safety drills, especially before large events or gatherings.
Make employees aware of what to do in case of inclement weather. As part of your safety training, provide instructions on how to handle a power outage and where to go if there is a flash flood or tornado. Having a plan in place helps to keep order and minimize additional injuries especially if chaos ensues.
5. Understand how your workers' compensation policy handles temporary workers
If it's been a while since you've reviewed your policy, it's a good idea to understand what's covered and what's not before the start date of your summertime help. Schedule time to review your policy with your insurance agent to understand if there have been any changes or updates to state laws that may impact how workers' compensation claims are handled for temporary workers. According to Michigan law, all workers are eligible to receive workers' compensation for work-related injuries, including temporary workers. There are stipulations, however. Contact your insurance agent to get a better understanding of your coverage and how claims should be managed. If possible, arrange for your insurance agent to do a quick presentation to your summertime employees so they know how to make a claim and what to expect.