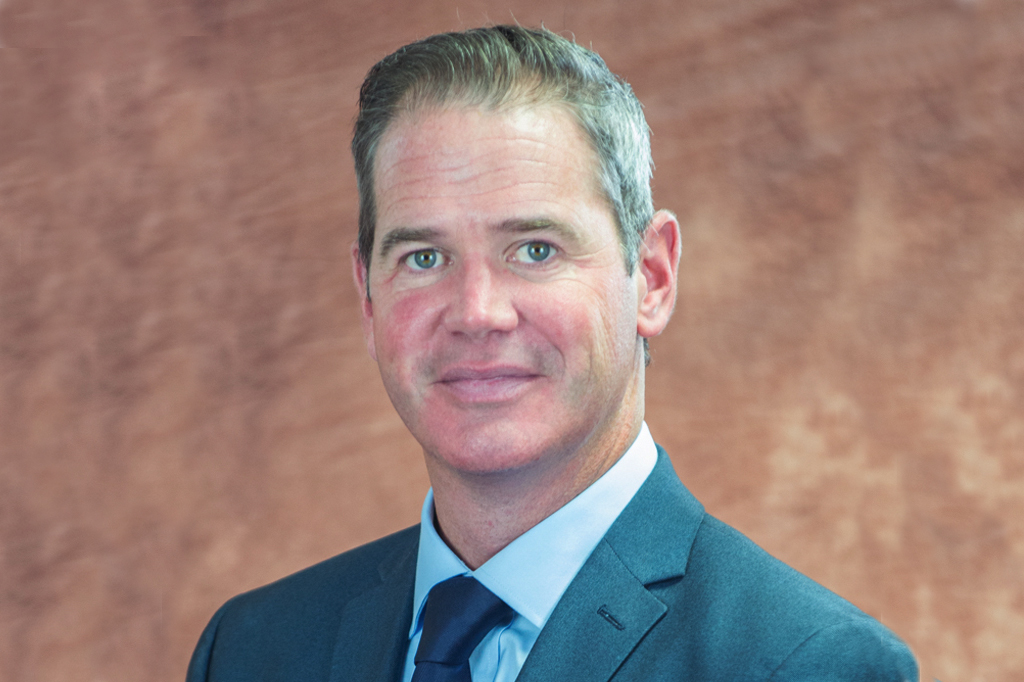 By TOM CLEMENT
As the Michigan Retailers Association (MRA) works hard to keep our members up to date on COVID-19 developments, we are encouraged that our most recent inquiries are less about how to properly close or limit business operations and more about how to effectively re-open business. This is a welcome sign that we are making progress in the fight against the virus and properly taking steps to get business up and running in a safe and effective manner.
Governor Whitmer's most recent "Stay Home, Stay Safe" Executive Order EO 2020-70 allows some businesses to resume their operations. Hopefully this list continues to grow in the very near future! For retailers, re-opening does not come without obstacles. A consistent inquiry we receive is how to effectively recall employees and what to do if they refuse to return.
When the decision is made to return your employees to work, you should provide formal notice, in writing, that the furlough, layoff, or employment without reporting status is over and that they are expected to return to work as scheduled. The notice should also outline mitigation efforts that have been put in place to keep employees safe and, if your business operates on a regularly changing work schedule, you should provide an updated schedule.
Lastly, you should require employees to acknowledge receipt of the notice and updated schedule. Anecdotally, some employees are refusing to return to work for two very different reasons. The first is a genuine fear of contracting the virus. The second is the potential for a short-term financial windfall due to the Federal CARES Act, which extended unemployment benefits from 26 to 39 weeks and added $600 a week in benefits. Let's address these two scenarios separately.
The first step to successfully recalling employees who may be anxious about COVID-19 is to ensure you are operating in a safe and healthy environment. Gov. Whitmer's order mandates compliance with a number of requirements that are specifically designed to protect public health. Proper enactment of these measures, and letting your employees know you have done so, can go a long way to alleviating concerns. Depending on your type of business, these include:
Developing a COVID-19 preparedness and response plan, consistent with recommendations in Guidance on Preparing Workplaces for COVID-19, developed by the Occupational Health and Safety Administration and available OSHA Guidelines. Such plan must be available at company headquarters or the worksite.
Restricting the number of workers present on premises to no more than is strictly necessary to perform the in-person work permitted under the order.
Promoting remote work to the fullest extent possible.
Keeping workers and patrons who are on premises at least six feet from one another to the maximum extent possible.
Increasing standards of facility cleaning and disinfection.
Adopting policies to prevent workers from entering the premises if they display respiratory symptoms or have had contact with a person with a confirmed diagnosis of COVID-19.
Adopting other social distancing practices and mitigation measures recommended by the CDC.
Providing face coverings to all employees.
There are even more specialized requirements for those businesses focused more on outdoor services such as gardening or landscaping, maintenance or moving operations, food-selling establishments and pharmacies. These include prohibiting gatherings where six feet of social distancing cannot be maintained, limiting in person interactions, providing appropriate personal protection equipment, and adopting protocols to limit sharing tools and equipment. The list grows even longer for the construction industry. The full listing of requirements can be seen at paragraph 11 in Executive Order 2020-70 and for food-selling establishments and pharmacies, at EO 2020-71.
In addition to ensuring a safe environment, you may also consider working with the employee to identify job duties that they may be more comfortable with, explore limited or reduced hours, taking advantage of the state of Michigan's workshare program, or review any remote work opportunities. The Governor and the Department of Labor and Economic Opportunity are actively promoting the workshare program, which allows employers to retain most or all of their employees while reducing the hours worked thereby lowering payroll. Under the program, employees would remain eligible for partial unemployment plus the additional $600 from the federal government.
Exploring alternatives is admirable and a great benefit for your employees, but you should understand that mere fear of the virus is not a legitimate reason to refuse to come to work and remain employed or, if furloughed or terminated, remain eligible for unemployment benefits. This may require some difficult decisions as you re-open, but you want to be careful to avoid a situation where multiple other employees claim fear of the virus after you treat one employee favorably.
The second scenario appears to be an unintended consequence of the CARES Act and the speed with which it was pushed through Congress. It is true, and we have heard many examples, that an employee could make more money from unemployment than by working.
Many employers have trouble faulting their employees for such actions when the alternative is to make less money and risk exposure. However, despite this unintended consequence, employees who do have their position available to them cannot refuse and qualify, or remain qualified, for unemployment. While the requirement to seek work was temporarily waived, the return to available work requirement was not.
One potential remedy to this scenario, short of challenging an unemployment claim, is to consider the workshare program outlined above, which can potentially reduce payroll, keep your employee partially employed and leave them eligible for partial unemployment including the $600 a week federal benefit.
If you are facing one or both of these scenarios, the unfortunate end game is that you will need to decide if you want to challenge an unemployment claim. During this unique challenge, it is advisable to undertake a number of common-sense best practices. First, you should document all interactions with the employee. Ideally, this would occur in real time rather than having to recall interactions from memory, but COVID-19 did not give us advance warning that these issues would emerge. If you haven't kept records to this point, now is a very good time to start.
Second, in addition to the notice referenced above, you should clearly communicate to your employee, in writing, that you have work available and that you will be challenging an unemployment claim. This will give the employee an opportunity to explain their position, and perhaps cause you to reconsider if there were facts you were unaware of.
Third, be objective in your view of the situation. It is likely that the administrative hearings system will be favorable towards the employee. You should consider this in assessing your approach to the situation.
Finally, be flexible and not afraid to think outside of the box. Retailers everywhere are brainstorming ways to reinvent themselves in this time of crisis. That reinvention can extend to the way you work with your employees to resolve issues.
These scenarios are difficult to navigate. On the one hand employers want to look out for the health and financial welfare of their employees while, on the other hand, the objective of state and federal legislation is to provide necessary assistance to those who are directly impacted by COVID-19. The employees in these two scenarios do not meet that direct impact threshold. Rather, they are fortunate to have an employer who has managed to continue their position in a safe environment.
Thomas P. Clement is General Counsel for Michigan Retailers Association. Before coming to Michigan Retailers, he was General Counsel for the Michigan Supreme Court, where he manages litigation matters involving the Supreme Court, the Court of Appeals and the State Court Administrative Office.