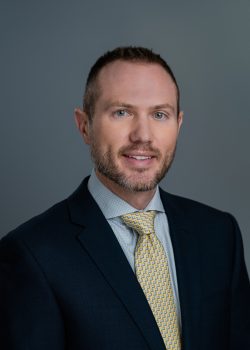 William J. Hallan
President & Chief Executive Officer
William J. Hallan is president & chief executive officer and serves in the same capacity for Michigan Retailers Services and Retailers Insurance Company. He was named to the MRA board in 2014.
The Michigan Society of Association Executives named him a "Rising Leader" among state associations. He joined Michigan Retailers in August 2011 as vice president and general counsel. He expanded his responsibilities to include oversight of the Association's legislative advocacy program in February 2012 and overall operations in September 2013. His legislative accomplishments include playing a key role in passage of the Organized Retail Crime Act (Public Act 455 of 2012), and he was appointed by Governor Rick Snyder to the Organized Retail Crime Advisory Board.
Prior to joining Michigan Retailers, he was a litigator in the Dykema Gossett law firm's Bloomfield Hills office. He is a magna cum laude graduate of the University of Toledo School of Law, where he was Articles Editor for the Law Review, and a graduate of Denison University.