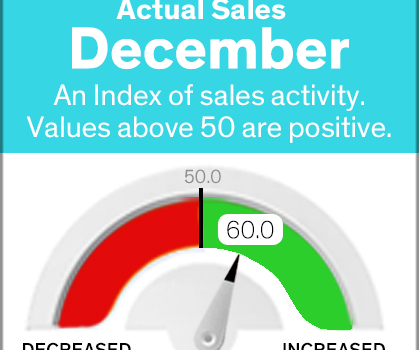 Michigan retailers are optimistic for a strong winter
Retailers in Michigan reported higher sales in December and predict stronger winter sales than a year ago, according to the Michigan Retail Index.
The December Retail Index survey came in at 60.0,
Road funding questions and guidance from the FDA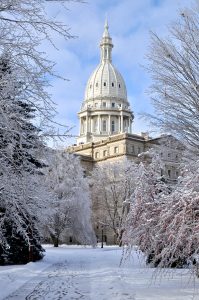 In this issue:
What could a road funding plan look like?
UIA obligation assessment phased out early
FDA bans fruit and mint flavored cartridge-based e-cigs effective Feb.
From CEO Bill Hallan: Disaster hit, but we recovered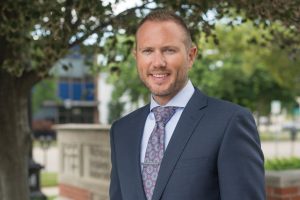 By BILL HALLAN
Of course it happened on a day when I was out of the office. I was in Detroit for a meeting alongside Meegan Holland, our vice president of communications and marketing,
Year end legislative wrap up, bill signing, notices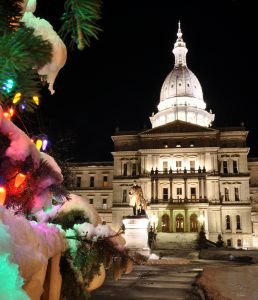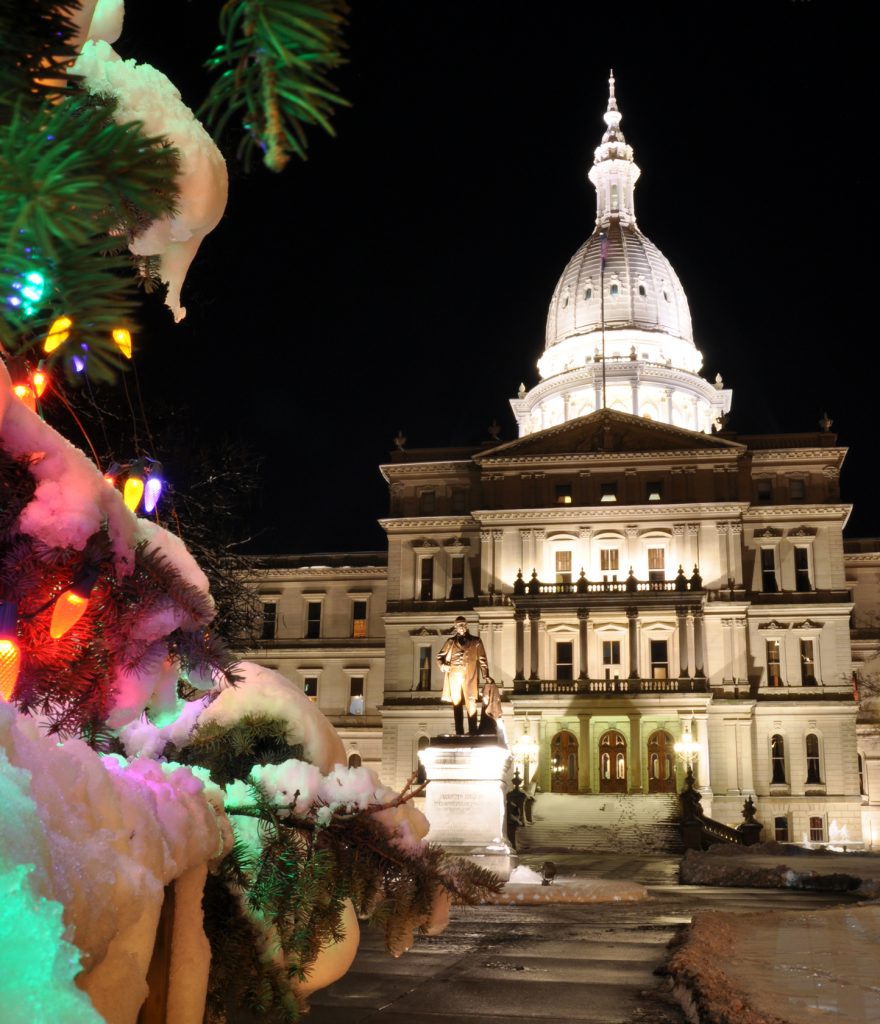 In this issue:
Legislature on break until Jan. 8
Whitmer signs marketplace facilitator bills
Treasury opines that kombucha subject to deposit law as of May 1
Michigan Supreme Court declines to issue an advisory opinion on min.
MEDC grants offer new way to help small businesses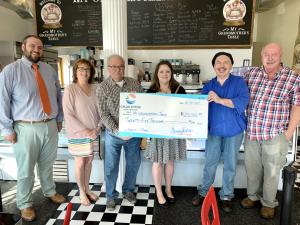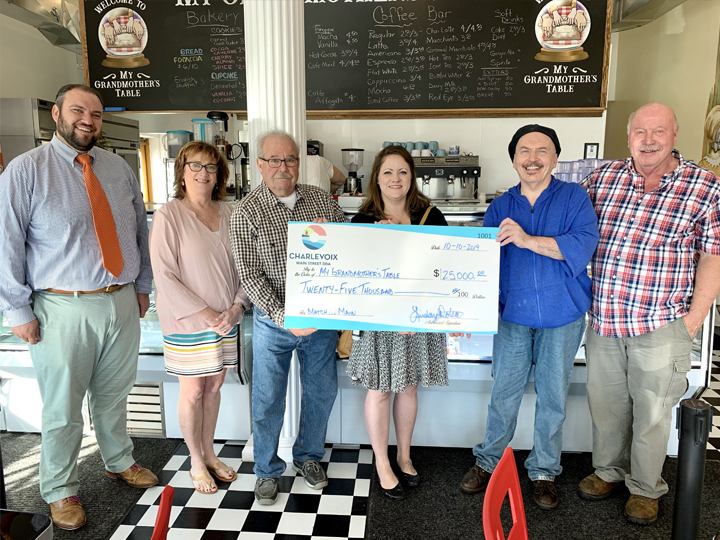 Charlevoix's popular new restaurant, My Grandmother's Table, started out as a stand at the Charlevoix and Boyne City farmers markets.
"People wanted to know where they could buy things during the week,
Legally Speaking column: Sale or no sale, it makes a difference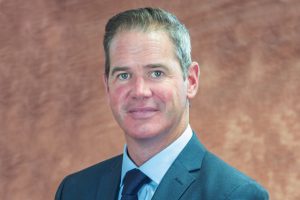 By THOMAS P. CLEMENT, MRA General Counsel
Here we are, in the midst of the hustle and bustle of holiday shopping. During the busiest revenue generating season for retailers,
Michigan retailers report growing sales as holidays approach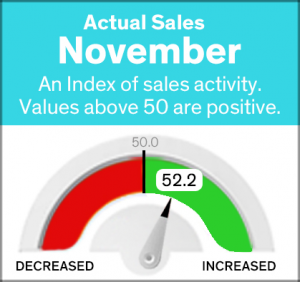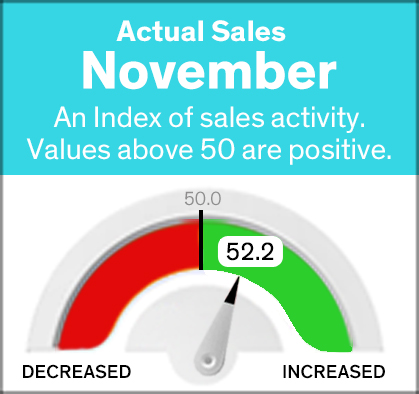 Retailers reported higher sales in November and the outlook looks strong for this winter, according to the Michigan Retail Index.
The November Retail Index survey came in at 52.2,
Settlement in Visa/ MasterCard class action suit announced; have you signed up?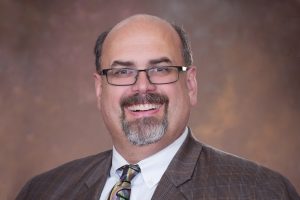 Update: Since this article appeared the U.S. District Court for the Eastern District of New York granted final approval on Dec. 13 to the settlement reached by the parties in class action lawsuit,
Government Affairs: Policy changes retailers should be grateful for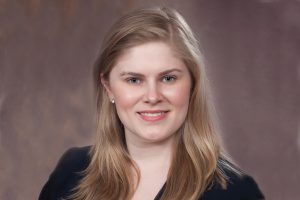 By AMY DRUMM, MRA Vice President, Government Affairs
In this season of gratitude, I started thinking about policy changes retailers could be thankful for. As you deal with the holiday rush,
Gov. Gretchen Whitmer signs sales tax fairness bill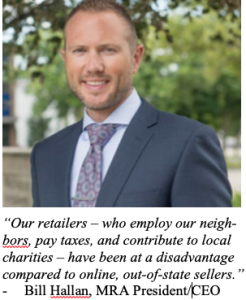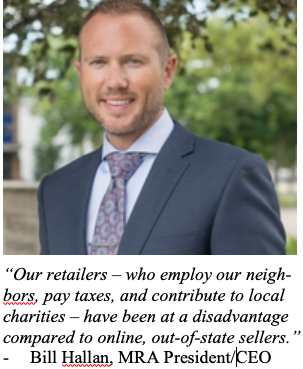 Today, Michigan retailers applaud Gov. Gretchen Whitmer and the state Legislature for the early Christmas present of sales tax fairness for most retail sales. Gov. Whitmer signed the bills into law on Thursday,