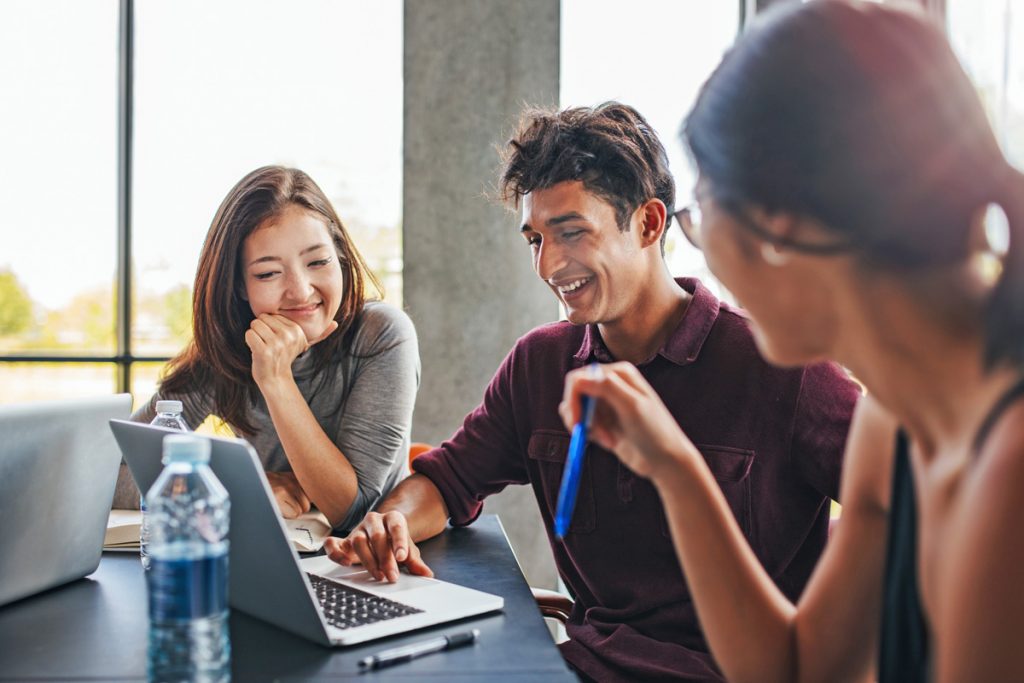 MRA Scholarship Program
Michigan Retailers Foundation, established in 1968, provides college scholarships annually to benefit retailers and their employees and families. The foundation is a nonprofit educational organization established by MRA. Donations are tax deductible. View the list of MRA Foundation donors.
MRA's college scholarship competition begins in January each year. Applications are due by April 1. To be eligible, the student applicant or a parent or guardian must work at a business that is a member of MRA. High school seniors and college freshmen, sophomores and juniors may apply.
Awards range from $1,000 to $1,500. Twenty-nine awards will be given out in 2022, including two Paul M. Felice memorial scholarships and two Al Kessel memorial scholarships dedicated to students or their guardians, who work in the grocery industry. Financial need is not a consideration.
Philosophy
The philosophy of the Michigan Retailers Association Scholarship Program differs from traditional scholarship programs that reward only the highest level of academic achievement. MRA scholarships will be awarded to deserving students whose academic credentials fall within an average to above-average range. In general, average and above-average credentials are, for high school seniors, those that rank a student in the top half of their senior class. Standardized test scores should be at least 18 for the ACT Composite or, for the SAT combined Critical Reading and Math scores, at least 850. Students enrolled in college should present college GPAs that range from 2.50 to 4.00 on a 4.00 scale, in addition to having the proper high school credentials. Consideration also is given for extra curricular activities, including, but not limited to, part-time retail employment.
Eligibility
Those eligible to apply are high school seniors and college freshmen, sophomores and juniors who are:
Dependent sons and daughters of owners of MRA member businesses, or of full-time employees of MRA member firms. The parent-employee must have been employed by a MRA member firm for at least one year as of January 1 of the year in which the scholarships are awarded.
Part-time employees of MRA member businesses who are full-time students. Part-time employees must have been employed by a MRA member firm for at least six months as of January 1 of the year in which the scholarships are awarded.
Scholarship Awards
Twenty-nine scholarships will be given out in 2022. These awards are for one year and are not based on financial need. Applicants may apply each year they are eligible. There is a new competition for these awards each year. Winning a scholarship one year does not necessarily mean that a recipient will win a scholarship the following year. The scholarships will be applied to educational expenses at accredited, nonprofit colleges, universities, or approved educational and professional training institutes in the United States. A student may change colleges and retain the award.
Winner Selection
An independent selection committee made up of educators will select the winners during the month of April. In selecting the winners, the committee evaluates the applicants' academic records, test scores and extracurricular activities, including, but not limited to, retail employment. The committee will not discriminate on the basis of sex, race, religion or national origin. Applicants are ranked largely on the basis of the qualifications described above. All applicants will be notified of the results of the competition in June.
Payment of Funds
Checks will be mailed to each recipient's mailing address and will be made payable to the institution only. Checks will be issued in August. Recipient responsibilities include enrolling as full-time undergraduates in the fall of the year in which the scholarships are awarded and continuing in school for the entire academic year without interruption, barring illness, emergency or military service. Scholarship recipients are responsible for delivering their scholarship checks to the proper office at their institution.
Program Administration
To assure complete impartiality in selection of winners and to maintain a high level of professionalism, the program is administered by International Scholarship and Tuition Services, Inc. (ISTS), a national firm that specializes in managing sponsored scholarship programs.
Links to a Legacy
The Foundation's ongoing Links to a Legacy fundraising campaign provides MRA members with the opportunity to establish a living legacy for themselves through regular contributions to the scholarship program. Beginning January 1, 2017, contributors who donate at least $30,000 over their lifetime will have a permanent scholarship established in their name or in honor of a parent, company or other designee.
The goal of the fundraising is to continue to increase the number and size of annual scholarships awarded to MRA members, their employees and families, while providing recognition to contributors who give back to their industry.
View the list of contribution and recognition levels, along with contributors.