A trifecta win to combat Organized Retail Crime in Michigan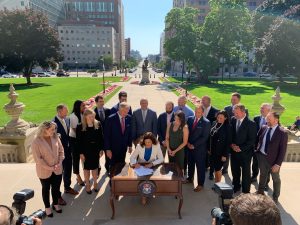 As of July 21, all three of MRA's Organized Retail Crime (ORC) initiatives have been signed into law. This three-pronged approach includes the INFORM Act, adding ORC as a racketeering offense,
What we know: Judge rules $12 min. wage and paid sick leave laws be reinstated
Needed Action by MRA Members: None.
What we know
Yesterday afternoon, Michigan Court of Claims Judge Douglas Shapiro ruled that the legislature's "adopt and amend" strategy on the 2018 minimum wage and paid sick leave ballot proposals was unconstitutional.
MRA applauds signing of inform legislative package into law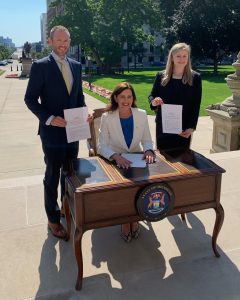 Michigan Retailers Association President and CEO William J. Hallan today joined Governor Gretchen Whitmer for the official signing of the INFORM (Integrity Notification and Fairness in Online Retail Marketplaces) Act,