Retail shop gives back to community in a big way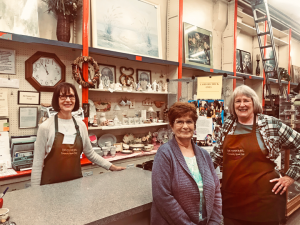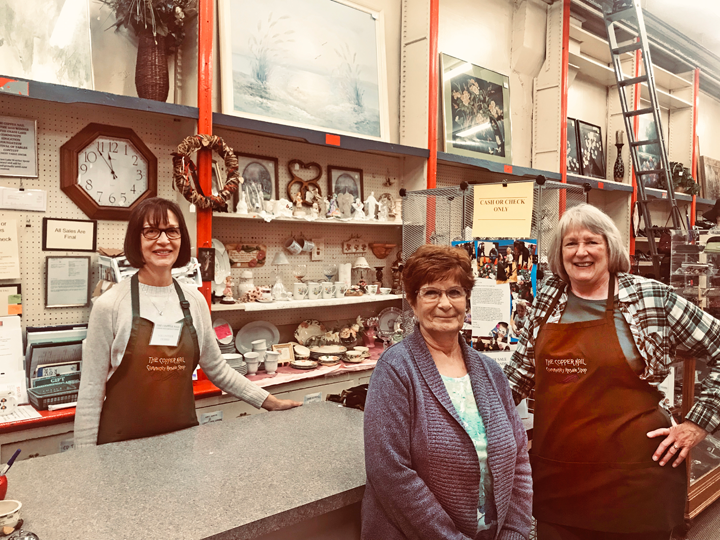 Story and photos: SHANDRA MARTINEZ
You might call Copper Nail a successful failure. It was supposed to be a senior center with a little shop. Instead, it became a successful retail shop that brings seniors together.
How the Grand Hotel remains current in a somewhere-in-time setting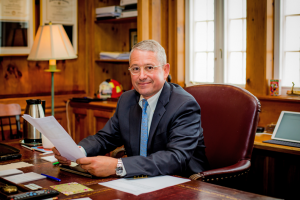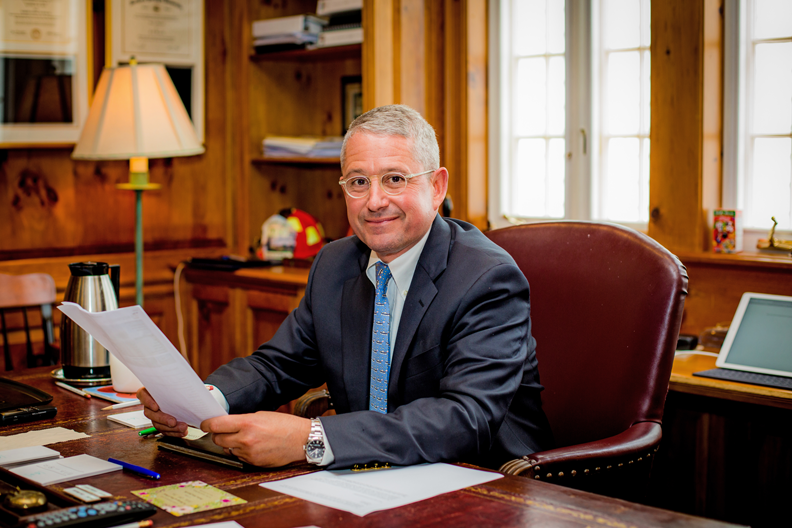 By SHANDRA MARTINEZ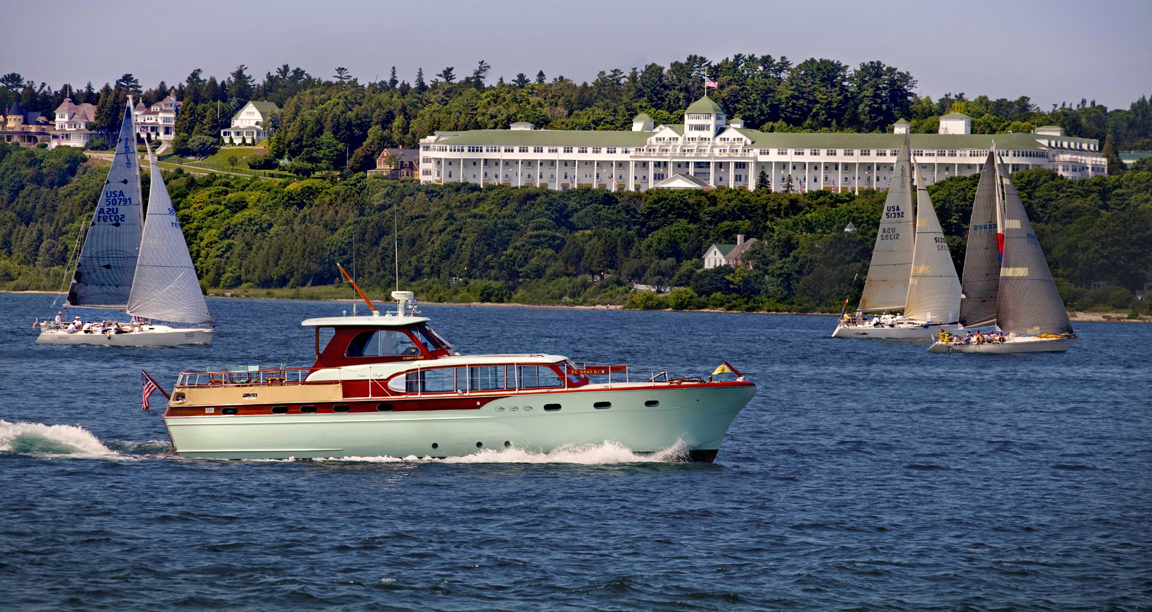 For most of its life, the 133-year-old Grand Hotel has been a favorite summertime destination for Michiganders. But in the last decade,
Congratulations to 3 MRA retirees
Michigan Retailers will say goodbye to four retiring employees this summer, and three are happening on June 28! President and CEO James P. Hallan's retirement was previously announced and will occur on Aug.
Urgent Verifone Terminal Issue
If you don't process with a Verifone terminal, or if you have already completed this update, please disregard this notice.
Verifone has informed us of an expiring certificate that will impact processing if not resolved prior to June 25,
Buy Nearby unveils two new features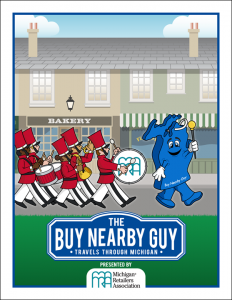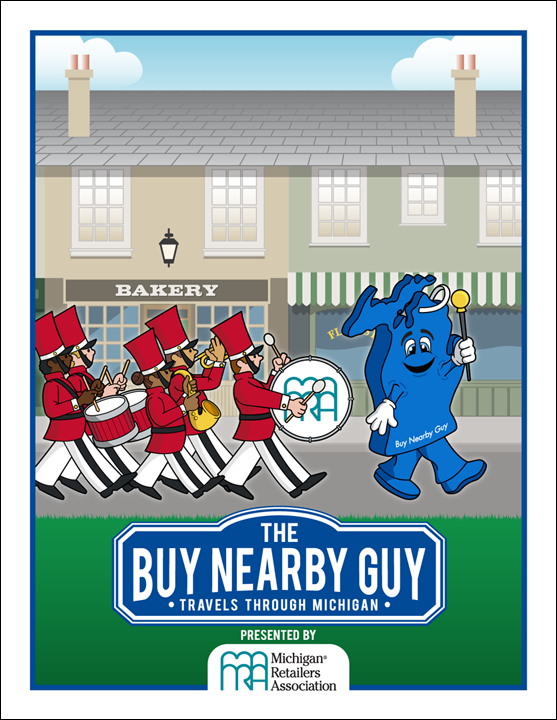 Buy Nearby Guy is out visiting parades, festivals, 5Ks and business expos, as the busy season to promote MRA's shop-local campaign kicks into high gear. And MRA is working hard to make the Buy Nearby campaign as relevant as possible to your downtowns.
James Hallan: Late-Spring musings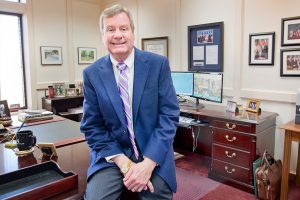 By JAMES P. HALLAN – MRA President and CEO
ISSUES ABOUND
As the opening lyric in the old Lovin' Spoonful tune goes, "Hot town, summer in the city" my prediction is that this is going to be a long legislative summer.
Sales on the upswing, but so is labor shortage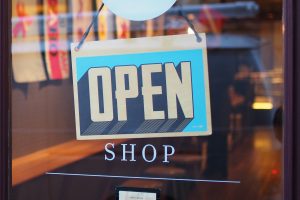 Retailers reported a higher number of sales in April, a thaw from the stagnant first quarter of 2019.
The monthly Retail Index survey came in at 59.6, a jump from April 2018's 43.7.
Soft sales in March, but wage growth is cause for optimism
LANSING – A look-alike February and March temperature-wise kept sales stagnant in March, but wage growth will likely translate into increased sales this spring.
The monthly Retail Index survey came in at 42.6,
Moving to digital phone system changes payment processing transactions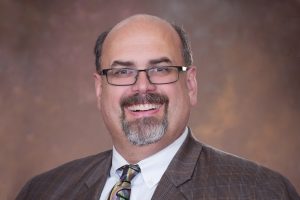 By JOHN MAYLEBEN
The phrase "dial tone" is probably going to be one of those things that kids today only ever hear talked about by us old timers –
Michigan companies turn to B Corp to stay accountable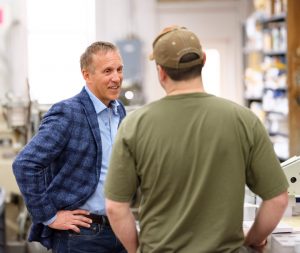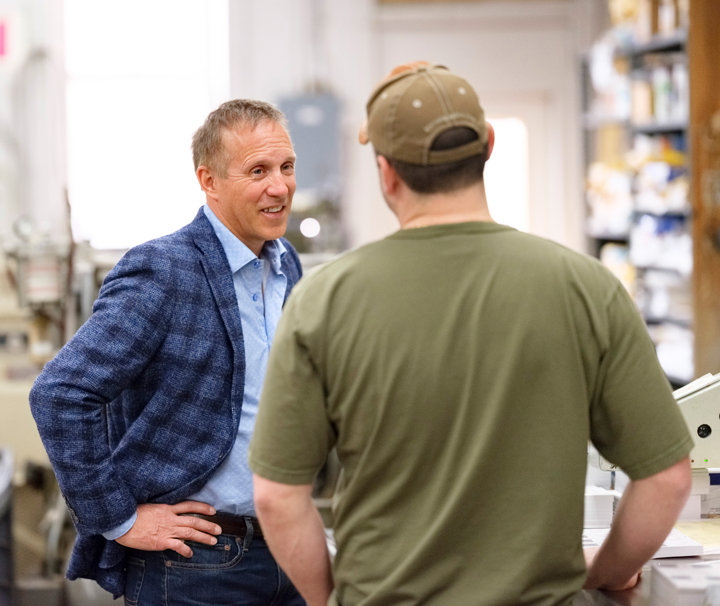 By SHANDRA MARTINEZ
Two years ago, Swift Printing and Communications joined the growing ranks of B Corporations, a circle that includes such forward-thinking companies as Patagonia and Ben &