Gov't Affairs News: Drone discussions take off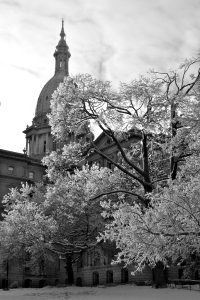 Governor gives legislature two victories, budget season begins
Legislators scored a major victory last week as the Gov. Snyder agreed to forgive $637.1 million in outstanding driver responsibility fees and raise the personal income tax exemption to $4,900 by 2021.
Visa eliminates need for signatures on EMV transactions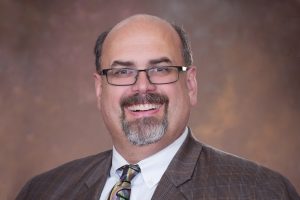 by John Mayleben
I've been known to wonder if the Declaration of Independence were signed today instead of 240-plus years ago, how would we put our "John Hancock" on the document.
Gov't Affairs News: State shines a spotlight on recycling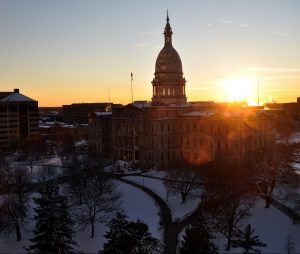 Gov. Snyder's last state of the state: jobs, civility and recycling
Late last month Gov. Rick Snyder gave his eighth and final State of the State address. He took the opportunity to recap all the progress Michigan has made in the past seven years and to share the items still on his to-do list before he leaves office.
Michigan retailers report healthy holiday sales
LANSING – Michigan retailers saw a significantly better holiday sales season than 2016, according to the latest Michigan Retail Index, a joint project of Michigan Retailers Association (MRA) and the Federal Reserve Bank of Chicago's Detroit branch.
Gov't Affairs News: Court could address online sales tax collection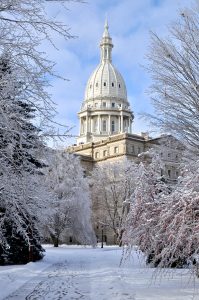 Welcome back and welcome grocers!
Legislators are back and wasted no time getting back up to speed. The House and Senate returned on Jan. 11 and have been busy working on tax relief for citizens.
U.S. Supreme Court to revisit online sales tax collection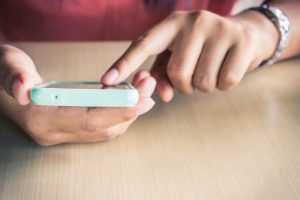 By Amy Drumm, MRA Vice President, Government Affairs
Brick and mortar retailers across the country welcomed the Jan. 12 announcement that the U.S. Supreme Court will take up a case this spring regarding whether out-of-state online retailers should collect state sales taxes.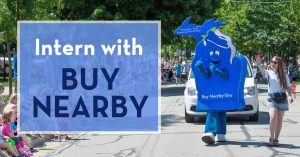 We're seeking responsible and outgoing interns to work with the Buy Nearby Guy mascot at community events – parades, festivals, farmers markets, store openings – around the state.
Gov't Affairs News: Lawmakers head home for the holidays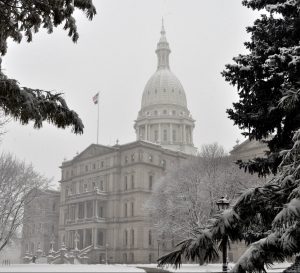 Happy Holidays
The legislature adjourned this week for the year and will not return until Wednesday, Jan. 10. Accordingly, our government affairs updates will be put on hold until after the holidays.
New minimum wage for Michigan employees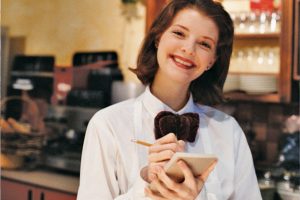 Effective January 1, 2018, Michigan workers will see an increase in the minimum wage rate from $8.90 to $9.25. This new change to state law marks the final step of a gradual 25 percent increase of the minimum wage that started in 2016.
Federal tax reform puzzle: Proposals may be good fit for retailers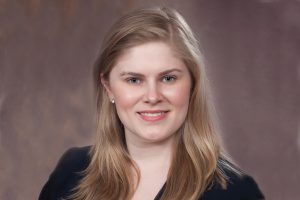 By Amy Drumm, MRA Vice President, Government Affairs
Retailers who file their business taxes separate from their personal income taxes, could see a significant reduction in the amount of taxes they pay if either of the two tax reform plans working their way through Congress are signed into law.