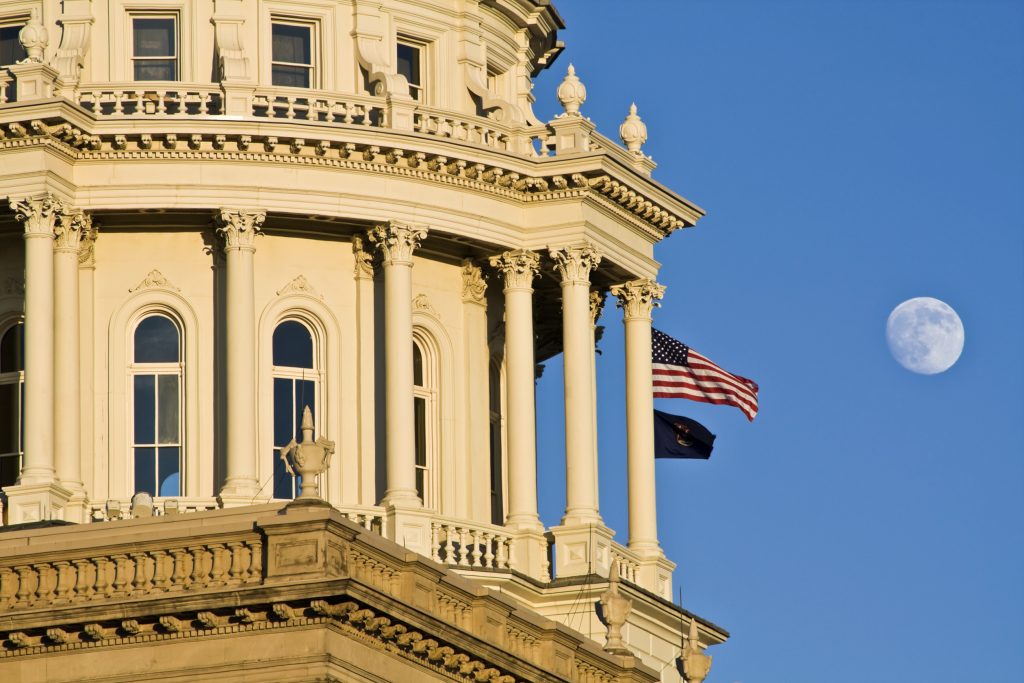 $12 Minimum wage and paid leave proposals submit signatures
Two troubling potential ballot proposals MRA has been watching closely are one step closer to getting on the ballot in November. Groups pushing for a $12 minimum wage by 2022 and an extremely onerous paid leave mandate on employers each turned in over 370,000 signatures ahead of the May 31 deadline. An initiative petition requires 252,523 valid signatures to be certified which means both proposals have over 120,000 signature buffers. Initiated laws, if approved by voters require a three quarters super majority in each chamber to amend in the future.
The Bureau of Elections will begin the certification process for both proposals to ensure each has gathered sufficient valid signatures. The Bureau of Elections staff will review the signatures, and if found sufficient by the Board of State Canvassers, the measure will go before the Legislature, which would have 40 days to adopt the proposal or decide if it goes to the ballot.
Regional property tax assessing proposal introduced
Legislation recently introduced as HB 6049 and SB 1025 seek to improve the assessing standards and create some uniformity to the process currently handled at the local level. The bills are supported by state Treasurer Nick Khouri. There have been many examples of troubling assessing practices throughout the state, especially in smaller communities that don't have the same resources as larger communities. It is uncertain whether these bills would help address the issues of over-assessment currently facing commercial property tax assessments. The bills would require local governments meet higher standards to continue assessing property locally. Alternatively, local communities could share assessors or use county assessment services. MRA plans to meet with the Treasurer and bill sponsors to discuss the bills in more depth. Next step: House Tax Policy Committee/Senate Finance Committee. | MRA Position: Under review.
ORR and legislature recommend removing various reporting requirements
The Office of Regulatory Reinvention has made several more recommendations to repeal various reports required of state departments that the legislature has introduced bills to address.  Many of the reporting requirements were put in place by previous legislatures and may have initially served a purpose but are no longer providing valuable or important information. Among the suggested reports to eliminate the following may be more relevant to retailers.
The legislature has moved many of these quickly through the first chamber and is now reviewing the other chamber's proposals. Next step: HB 5996, 6000-6003 Senate Oversight Committee. SB 1003, 1005, and 1007 House Oversight Committee. | MRA Position: No position.
Gov. Snyder approves new Michigan Craft Beverage Council
Gov. Snyder recently signed two bills into law that expand membership on the newly renamed Michigan Craft Beverage Council (formerly known as the Grape and Wine Council) and the duties of the council. HB 4667 and SB 440, now Public Acts 154-155 of 2018, update references to the council throughout statute and expand the council to include brewers and distillers. The Council includes a seat for a retailer and MRA has been invited to the initial meeting to discuss appointments to the council. Any members interested should contact Amy Drumm at adrumm@retailers.com or 517-327-8919. Next step: None. | MRA Position: Neutral.
Other important items to note:
Modernizing substitution pricing: Legislation MRA requested to modernize archaic statutory language related to prescription pricing when a substitution occurs was approved by the House in mid-May. HB 5805 is scheduled for a hearing and vote in the Senate Health Policy Committee today. Next step: Senate Health Policy Committee. | MRA Position: Support.