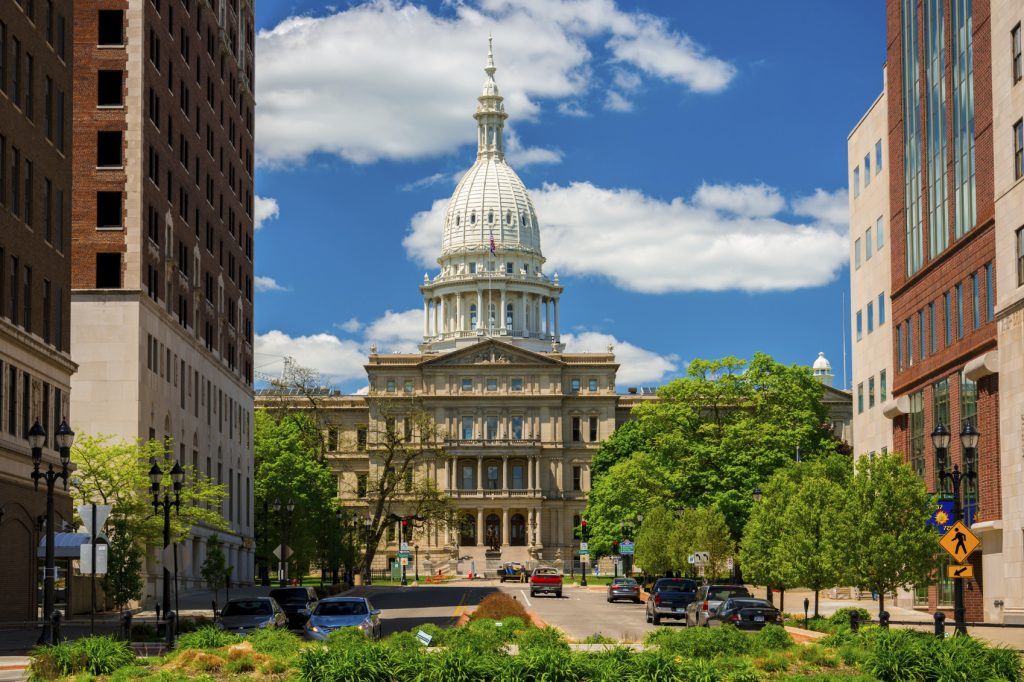 Legislature breaks for summer campaign season
After a flurry of last-minute activity, legislators headed home last week. They will be home for most of the summer and will return after Labor Day. During the summer legislative break, MRA's government affairs updates will be sent on an as-needed basis. MRA members should expect election-related updates about candidates identified as Friends of Retail prior to Michigan's Aug. 7 primary.
Before leaving, legislators checked off a few bucket list items including finalizing the budget, approving an initiated law that repeals the state's prevailing wage law, adopting new work requirements for Medicaid recipients and adopting new standards in the wake of the Larry Nassar sexual assault scandal.
The new standards extend the statute of limitations on when courts can hear cases of sexual abuse crimes committed against victims who are or were minors when the incident occurred. Current law allowed a criminal sexual conduct case to be brought within 10 years after the offense was committed or by the victim's 21st birthday, whichever is later. Under SB 871-872, which were signed into law as Public Acts 182–183 of 2018, a case can be brought within 15 years after the offense is committed or by the alleged victim's 28th birthday, whichever is later. If there is evidence of DNA, currently a case may be brought within 10 years after that identification. The new laws extend that timeline to within 15 years of identification. SB 872, which originally added a retroactive extension, was pared back in the House to apply rather narrowly to the Nassar victims.
Language modernizing substitution pricing approved
One of the items MRA was most closely watching in the waning session days before the summer break was HB 5805, a bill that MRA requested to modernize archaic statutory language related to prescription pricing when a substitution occurs. We're thrilled to report the bill made it through the legislative process and is now awaiting the governor's signature. The bill was approved by the Senate last Tuesday, the final session day before summer break. Next step: Governor's signature. | MRA Position: Support.
Drone bills fly into opposition
The Senate Transportation Committee recently heard testimony on its version of drone reforms, which are very similar to those the House approved earlier this year. SB 917–922 would limit the use of drones near key facilities, create a state office to advise officials and the public on drone regulations and clarify that a drone is considered an extension of the person using it.
A proposed substitute for SB 920 would place a half-mile prohibition on drone use near key facilities. This provision ran into opposition from a representative from the Unmanned Aircraft Systems Task Force, the entity that crafted suggestions on drone regulations last fall. The opposition was based on the fact that any state-mandated airspace restrictions would be preempted by existing federal statutes. A drone manufacturer also expressed some concerns noting that regulating drone operation near key facilities would be better handled by a federal standard since that would prevent the state from having to readdress the issue with every new technological development. Next step: Senate Transportation Committee vote. | MRA Position: Monitoring with some concerns over the S-1 substitute for SB 920.
Change to property assessment practices discussed
The House Tax Policy Committee held a lengthy debate over HB 6049 in early June. The bill would make numerous revisions to who performs property tax assessments and how assessments are handled. Most notably, the bill would set new competency standards local governments must meet. If those standards are not met then the assessing must be done at the county level. The changes were predictably met with opposition from local governments and assessors. A workgroup is expected to meet over the summer to discuss potential changes and reforms. Next step: House Tax Policy Committee vote. | MRA Position: Monitoring.
Other important items to note: