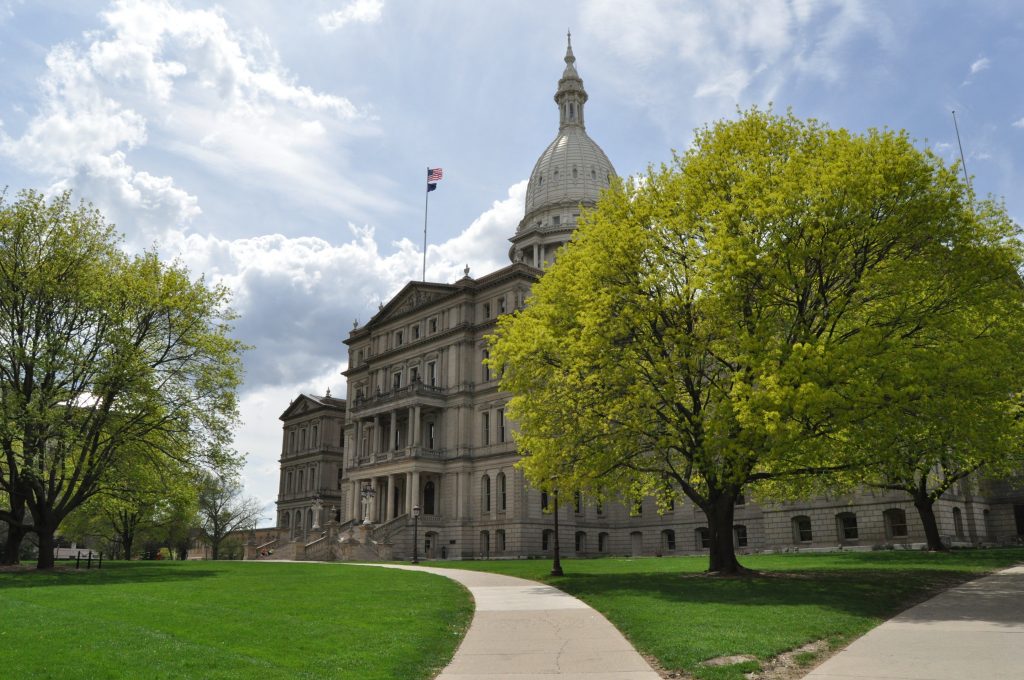 Troubling data security bills to receive hearing tomorrow
Legislation sponsored by the chairman of the Senate Banking and Financial Institutions Committee, SB 632–633, will receive a hearing tomorrow in his committee. The bills seek to make several harmful changes to Michigan's existing data breach notification law. The bills are an overreach by organizations representing the banks and credit unions who helped craft the legislation. It appears that the real problem the bills seek to address is the financial institutions' displeasure with reimbursement for costs associated with reissuing cards and the type and timeliness of notification.
The most troubling of the two bills is SB 633, which if adopted, would double the cost for retailers or business owners who are the victim of a data breach and make an efficient system of notification extremely complicated. It's already expensive when a merchant is the victim of a breach and has to notify customers and pay fines to the Payment Card Industry for violations of its Data Security Standards. SB 633 would allow a financial institution to also bring a civil suit against a business that has a breach to recover the financial institution's actual damages (reissuing cards, closing accounts, opening or reopening deposits, refunds or credits made to cardholders, notification). In addition, the bill would require anyone retaining sensitive information to keep it in an encrypted or similarly secure manner, require the merchant provide notice of a breach within three days to impacted financial institutions, and require breached businesses offer identity theft protection and mitigation services for 12 months to affected individuals.
SB 632 would create a Cybersecurity Council to recommend changes to the State of Michigan's protections and create a voluntary program to identify exemplary cybersecurity practices and recognize entities that have adopted those practices. Under the most recent draft, the council is stacked with government bureaucrats and includes very few business owners.
MRA shared our concerns with the bill sponsor, who has refused to make adequate changes to address the logistical challenges his bills would create. Many of the requirements are not logistically possible for merchants to perform. All merchants who accept credit cards are already required to follow the Payment Card Industry – Data Security Compliance (PCI-DSS) mandates regarding different levels of data security and protection, based on the risk of each transaction. These protection levels are audited by the card networks (Visa, MasterCard, etc) and merchants found in violation are subject to fines and penalties. Currently, if a breach occurs, the merchant must notify the card networks, who then notify the financial institutions. The card networks have contractual agreements with the financial institutions to cover the costs of replacing customer's credit cards and any fraudulent charges. MRA will continue to talk with committee members about the many problems in SB 632-633 and will testify in opposition to the bills along with a large contingent of other business groups who share our strong concerns. Next step: Senate Banking and Financial Institutions Committee hearing on May 1. | MRA Position: Oppose.
Revamped legislative reception a success
Michigan Retailers Association held its annual legislative reception on April 24 and had excellent attendance: nearly 130 attendees overall. The event was a combined retailers and grocers' reception, following the Michigan Grocers Association becoming a division of Michigan Retailers Association in January. MRA continued the grocers' tradition of showcasing their members by having grocery stores cater the event. Using grocers as our caterers allowed us to further tie in the event with our Buy Nearby program, focusing on locally purchased and prepared food and beverages.
The event was a great success and wouldn't have been possible without our sponsors' continued support. Thank you to all our sponsors: Amway, Artic Glacier Premium Ice, Busch's Fresh Food Market, Consumer Healthcare Products Association, Dykema, Kroger, Lipari, Meijer, Oleson's Food Stores, National Confectioners Association, National Retail Federation, National Association of Chain Drug Stores, Prairie Farms Dairy, Retail Industry Leaders Association, Rite Aid, SpartanNash, Target and Walgreens. For those who were able to attend, we hope you had a great time and look forward to another successful event next year!
Other important items to note: