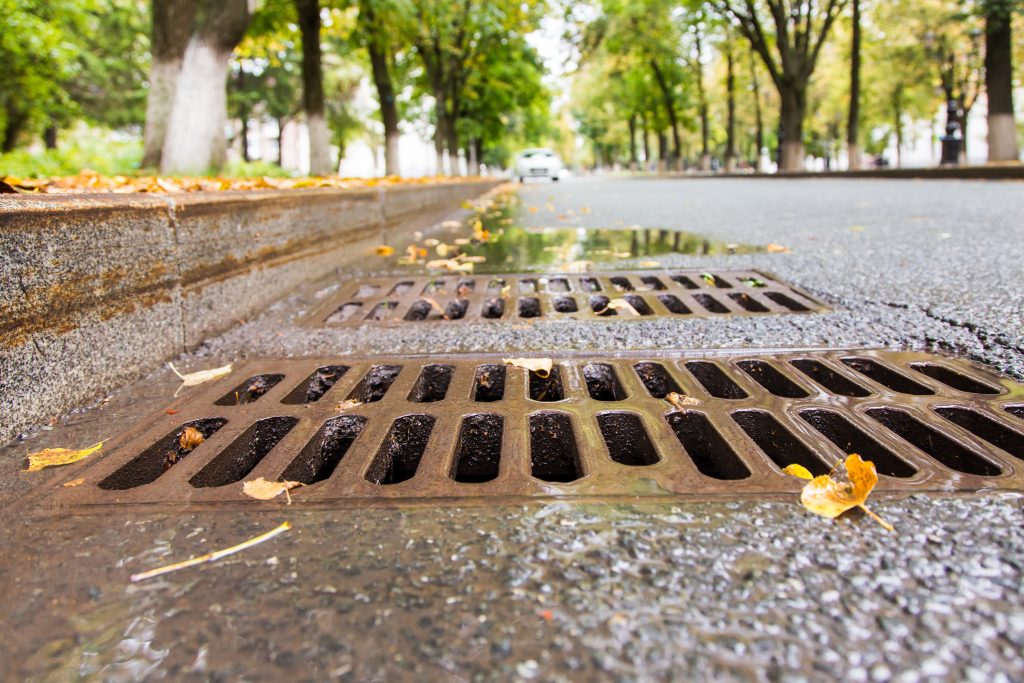 In this issue:
House discusses stormwater fix via "rain tax"
Telepharmacy bill amended, reported by House committee
Bill would delay the cage-free egg standard until 2024
Regulatory round-up
House discusses stormwater fix via "rain tax"
In an effort to repair and improve systems that are designed to stop flooding basements, the House Regulatory Reform Committee heard testimony last week on legislation, HB 4691–4692, that would allow local units of government to set up a stormwater management utility to address water runoff and snow melt. The utility would be funded through utility fees that would be assessed proportionate to the property size and its contribution to water runoff. The utility fee could be charged for both connection to and use of a stormwater system. The usage fees would be based on the quantity and/or quality of stormwater runoff from each property or category of property and would be calculated using methods generally accepted by licensed professional engineers or by professional groups of stormwater experts. Local units of government would have the option to set up a stormwater management utility and associated fee.
If you have a parking lot or have any development on your property at all, prepare to pay a stormwater utility fee based on the amount of rain and snow you get each year. Even properties that have added elements to manage stormwater runoff like a retention pond or other landscaping elements designed to use water naturally can only be relieved of paying the fee if they can demonstrate to the local stormwater management utility that the reduction or elimination of the fee is justified. One of the sponsors of the bill is the committee chair, so we expect these bills will move. Next steps: House Regulatory Reform Committee vote. MRA position: Oppose.
Telepharmacy bill amended, reported by House committee
Legislation to allow the use of telepharmacy systems in Michigan moved through the House Health Policy Committee last week. SB 340 was approved by the committee with several changes including a requirement that a pharmacy technician has received a national certification as a pharmacy tech before being allowed to work in a telepharmacy setting. Another change lowers the daily number of prescriptions a telepharmacy can fill from 225 to 180. The bill also limits telepharmacies from being located within 10 miles of an existing pharmacy unless the Board of Pharmacy grants an exemption or it's located at a hospital, mental health facility, or clinic. Next steps: House Ways & Means Committee. MRA position: Support.
Bill would delay the cage-free egg standard until 2024
Legislation that would push back the requirement for all eggs sold in Michigan to meet "cage-free" standards from 2020 to 2024 moved through the House this week. The legislation, SB 174, originally would have pushed the date to 2025 at the request of the industry and was changed to Dec. 31, 2024 after pushback from the Humane Society of the United States. Current law requires a one-foot cage environment for egg-laying hens. The new standard will ensure hens can move about freely and exhibit natural behaviors. Next steps: Governor's signature. MRA position: Support. 
Regulatory round-up
Industrial hemp processor-handler licenses expire on Nov. 30. These licenses are necessary for retailers who wish to sell CBD products. To sell in 2020, retailers need to renew their license and registration before Nov. 30. Renewal packets were mailed to licensees. If you did not receive a packet, please contact the MDARD Central Licensing Unit at 1-800-292-3939, Monday through Friday between 8 a.m. and 5 p.m.
USDA Industrial Hemp draft rules outlining state industrial hemp production plans available for public comment. Michigan Department of Agriculture and Rural Development (MDARD) is reviewing and plans to submit comments. The Michigan Hemp Ag Pilot program will continue into 2020.
Draft rules on enrollment requirements for providers of durable medical equipment, prosthetics, orthotics, and supplies are available as 1930-DMEPOS. The rules are slated to take effect on Feb. 1. Comments are due by Nov. 25.
The Michigan Department of Environment, Great Lakes, and Energy (EGLE) announced grants awarding $1,277,351 to fund 72 community scrap tire drop-off events and other tire cleanups across the state. Five grant projects will fund the removal of old tire piles at private properties. A full list of the grants is available on EGLE's website.
The state released the testing results of lung injuries connected with the use of vaping products. Three of the five were related to vaping products that contained THC and/or Vitamin E Acetate.
The Michigan Department of Health and Human Services (MDHHS) recently announced the results of random, unannounced statewide inspections, showing that 5 percent of retailers refused to sell tobacco to minors under age 18. This meets the federal requirement of a minimum 80 percent compliance rate. Michigan has met this standard 19 years in a row.
The U.P. Energy Task Force will meet on Nov. 13 in Escanaba and will discuss propane pricing and customer protections. The meeting, which is open to the public, will be from 11 a.m. to 4:30 p.m. in the 952 Conference Room of the Joseph Heirman University Center at Bay de Noc Community College, 2001 N. Lincoln Road, Escanaba. Public comments can also be submitted via email to EGLE-UPEnergy@Michigan.gov. More information about the UP Energy Task Force and its mission can be found here.
The Michigan Department of Health and Human Services (MDHHS) received a $3.4 million grant from the Centers for Medicare and Medicaid (CMS) to conduct a needs assessment of substance abuse disorder (SUD) treatment and recovery provider capacity for the state's Medicaid program. Michigan was one of 15 states to receive grant funding. The funding was granted in part related to the significant impact the opioid epidemic has had on the state.
$450,000 in combined grants was awarded to improve recycling infrastructure and education in Kent County and in Grand Rapids Public Schools as part of the Grand Rapids launch of Michigan's Know It Before You Throw It recycling education campaign. The grants were awarded by both the Michigan Department of Environment, Great Lakes, and Energy (EGLE) and the Foodservice Packaging Institute. The Foodservice Packaging Institute (FPI) has selected Kent County as the first Michigan community to receive an $18,000 grant to increase awareness of recycling clean and empty cups and takeout food containers. More information about the Know It Before You Throw It campaign is available at RecyclingRaccoons.org.