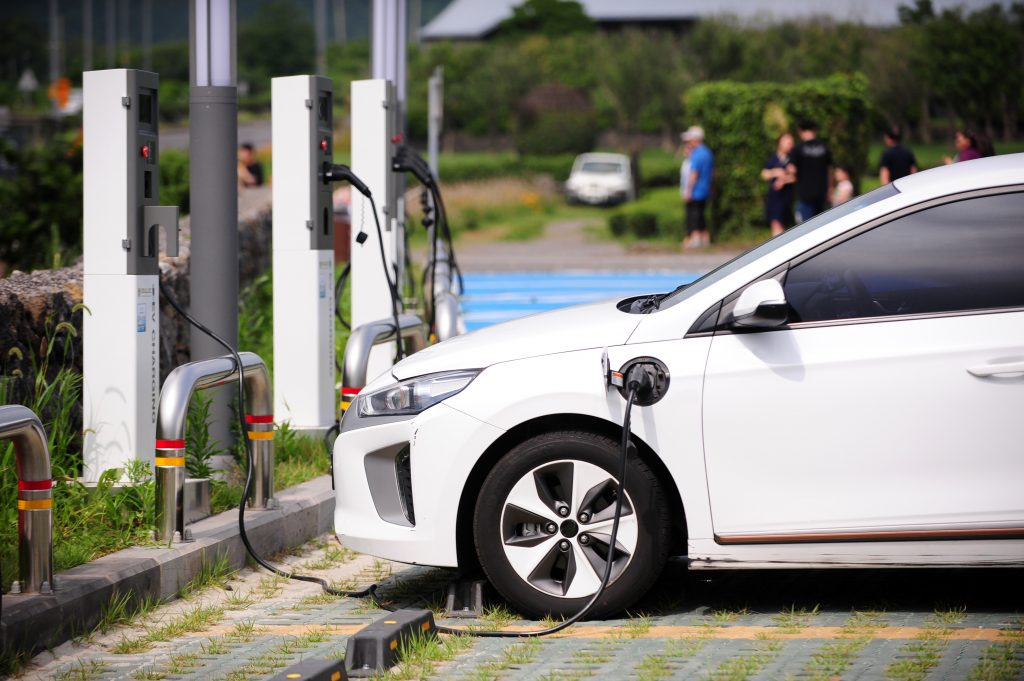 In this issue:
House committee approves electric charging station bills
HB 4806 & 5445 would allow private businesses to charge for use of electric vehicle charging stations on their property if registered with the state. As proposed, registration fees would not exceed $75 and would allow an entity to register with the state's Department of Agriculture and Rural Development. The department would partner with the state's public service commission to use their tools/expertise in ensuring fair and accurate rates are being charged to the public. The department's weights and measures division would regulate the fees/rates in a manner similar to how it monitors gas stations.
The bills would not require registration if public access and use of the electric charging stations is provided free of charge. Registered entities would not be considered public utilities. The goal of the bills is to provide an incentive for private businesses and other entities to install more electric vehicle charging stations across Michigan. Next step: House Ways and Means Committee. MRA Position: Support.

Senate committee takes testimony on tobacco/vaping package
The Senate Regulatory Reform Committee heard testimony this week on bills that further restrict access and marketing towards minors on tobacco and vaping products.
SB 781–786 was met with equal amounts of support from the vaping industry and opposition from health care groups who once again, felt the legislation didn't go far enough. Testimony from groups like Tobacco Free Kids and healthcare professionals asked legislators to require licensure for all tobacco sales, not just for vaping products. They cited statistics from local undercover sting operations that claimed retailers were not adequately checking ID and stopping sales.
MRA submitted written testimony in support of the bill package and called for an amendment to SB 784 to instead allow ID scanning as one option to meet the age verification requirement for all tobacco products including vaping products. Our fear if the bills go through without changes, is that soon legislators will come back and try to require ID scanning for all age-restricted products including sales of alcohol.
The FDA in its "Tips for Retailers: Preventing Sales to Minors" guide recommends retailers determine which age-verification system is best for their business from stand-alone age calculator systems, point-of-sale systems that prompt clerks to check ID and/or enter date of birth and systems that require scanning an individual's ID. The guide points out that ID scans may not work with passports or other forms of ID. The FDA recommends retailers adopt internal controls and perform regular compliance to ensure proper age-verification occurs on every sale.
The bills considered by the committee would add a 24% tax on the wholesale price of liquid nicotine solutions, require a license to sell vaping products, ban advertising and marketing aimed at minors and require retailers use age verification tools like a license scanner before selling vaping products. It would also update the purchase age for tobacco from 18 to 21 on state-required signs and increase penalties for noncompliance. 
The committee plans to take additional testimony next week and did not indicate when the bills may come up for a vote but we expect it will be soon. If we are unsuccessful in getting the amendment added to the bills in the Senate, we will pursue changes in the House. Next step: Senate Reg. Reform committee vote. MRA Position: Support with amendment.

State announces next steps on pharmacy Medicaid reimbursement
Earlier this week the Michigan Department of Health and Human Services announced its revised plan for changes to pharmacy Medicaid reimbursement. As members may recall, in January the state shelved its original plan to switch pharmacy Medicaid reimbursement from a managed care model to fee-for-service (FFS) reimbursement methodology. Under its revised plan, the department will implement a single Medicaid Preferred Drug List (PDL) designed to maximize drug manufacturer rebates the state can claim. This is anticipated to generate additional savings for the state. It also proposed raising the Medicaid Health Plan dispensing fee for independent pharmacies to a minimum of $3. Currently, health plan dispensing fees are set by the individual plans, many of which are below $3.

Governor creates prescription drug task force to research lower costs
Earlier this week, Gov. Whitmer created a task force focused on lowering the cost of prescription drugs by signing Executive Order 2020-01. The Prescription Drug Task Force will consist of leaders from the departments of Health and Human Services, Insurance and Financial Services, and Licensing and Regulatory Affairs and from the Michigan Legislature including the chairs of the House and Senate Health Policy Committees. The group is tasked with identifying strategies and actions that will increase transparency in drug pricing and lower costs for Michiganders. The Task Force must submit a final report to the governor detailing its findings and recommendations by August 15, 2020.

Resources for retailers:
Free webinar helping store managers prioritize their time titled "Store Directors Virtual Group: It's About Time, A Time Management Tool Chest for Retailers" will be presented by FMI and Harold Lloyd on Tuesday, March 3, 2020 at 1:00 p.m. EST. You do not have to be a FMI member to participate. Register here.
REMINDER: EGLE offering $3 million in organics management grants for the development of food waste management programs. Grants are available for up to $1 million for government entities and nonprofits for projects focused on food waste that result in a finished or partial compost product. The Request for Proposal and additional information is posted on EGLE's recycling grants web page. The application deadline is 5 p.m., April 20.
Regulatory round-up:
Ballot proposal language approved by the Board of Canvassers on Feb. 19 would put limits on lobbying. The language would prohibit all gifts and require disclosure of all attempts to influence public officials. Supporters have until July 6 to collect 425,059 valid signatures in order for the proposal to be included on the November ballot.
U.S. DOL updates joint employer rule. In the final rule, there is a new four-factor balancing test for determining FLSA joint employer status in situations where an employee performs work for one employer that simultaneously benefits another entity or individual. The balancing test examines whether the potential joint employer hires or fires the employee, supervises or controls work schedule or conditions of employment, determines rate and method of pay, and maintains the employment records. The final rule also identifies certain business models, contractual agreements with the employer and business practices that do not make joint employer status more or less likely.
National Weights and Measures Week is March 1-7. In Michigan, the Michigan Department of Agriculture and Rural Development (MDARD) is responsible for verifying and testing scales and meters and ensuring everything sold by weight, count or measure is accurate from gas pumps and grocery scales to the content of the packages that consumers purchase. The national week is designated each year to commemorate President John Adams' signing of the first United States weights and measures law on March 2, 1799.
EGLE's annual solid waste report finds a 6.2% increase in solid waste deposits in landfills compared to deposits made in 2018.
MLCC issues standard bottle size order limiting acceptable sizes to 50 milliliters (ML), 100 ML, 200 ML, 375 ML, 750 ML, 1000 ML and 1750 ML. Products cannot be composed of smaller sizes to "equal" a standard bottle size. Products that do not comply will be delisted by the commission as of May 3, 2020. Licensees can continue to sell products purchased from the commission prior to May 3 until the stock is depleted.