In her own words: Jennifer Reattoir of Sault Ste. Marie's Mole Hole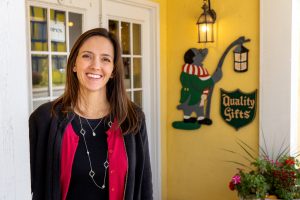 In 1979, Jennifer Reattoir's grandparents finished construction of a building in downtown Sault Ste. Marie. Immediately after, her parents opened The Mole Hole, a store stocked with collectibles, unique gifts,
In her own words: Mary Cambruzzi of Ann Arbor's FOUND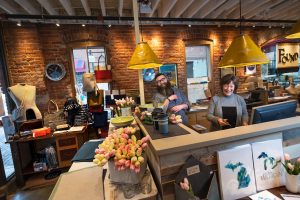 "We're navigating through it."
Those were the first words from Mary Cambruzzi after we hadn't spoken in a few months – unprecedented months for retail in Michigan. FOUND was set to be the April Retailer magazine's "In Her Own Words" feature.
In their own words: Hastings Ace Hardware's Jerry and Lyndy Bolthouse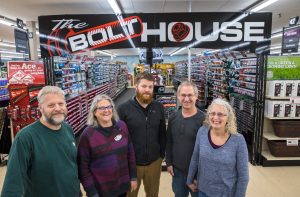 When you think of a family- and community-focused business, Hastings Ace Hardware would vie for top honors. Parents of current owner, Jerry Bolthouse, can prove it. Gerald and Anna Bolthouse had 13 children,
Michigan Grocers Select 2019 Outstanding Achievement Award Winners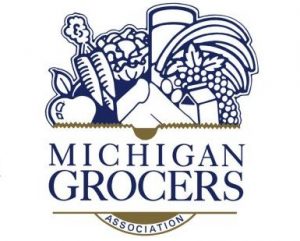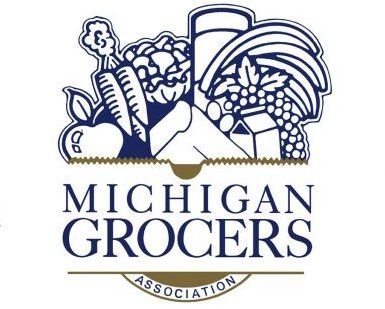 The Grocers Division of the Michigan Retailers Association (MRA) is pleased to announce that Busch's Fresh Food Market and H.T. Hackney are the 2019 Al Kessel Outstanding Achievement Award winners.
In her own words: Michigan Barn Wood & Salvage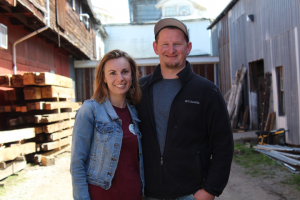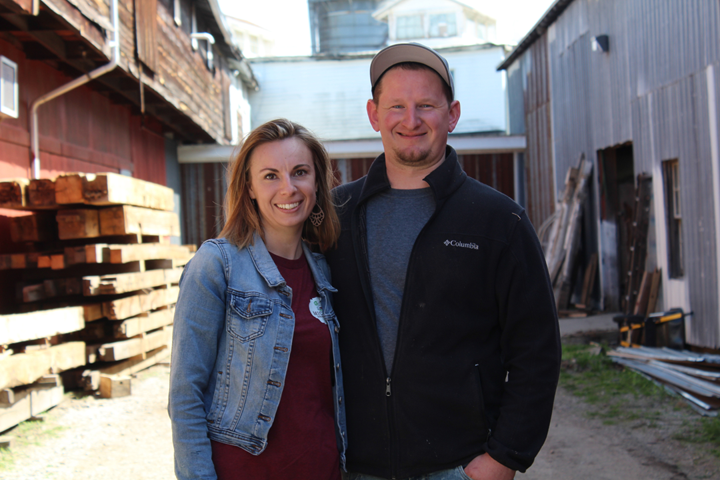 Four years ago, Trevor and Kendra Patterson were selling lumber out of their 3,000-square-foot pole barn on the outskirts of Leslie and Mason. The business grew so quickly, they expanded to a 27,000-square-foot space in downtown Mason in the early summer of 2017.
In his own words: Pinconning Cheese Co. and Fudge Shoppe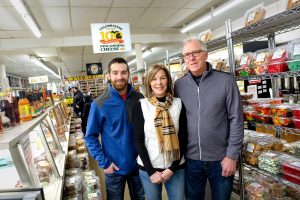 Stationed in "The Cheese Capital of Michigan," Pinconning Cheese Co. and Fudge Shoppe continues the tradition of making old-fashioned, Pinconning Cheese using the same formula Dan Horn created in 1915.
Ed Rehmann & Sons named Centennial Retailer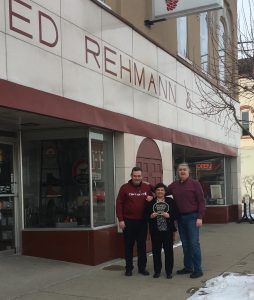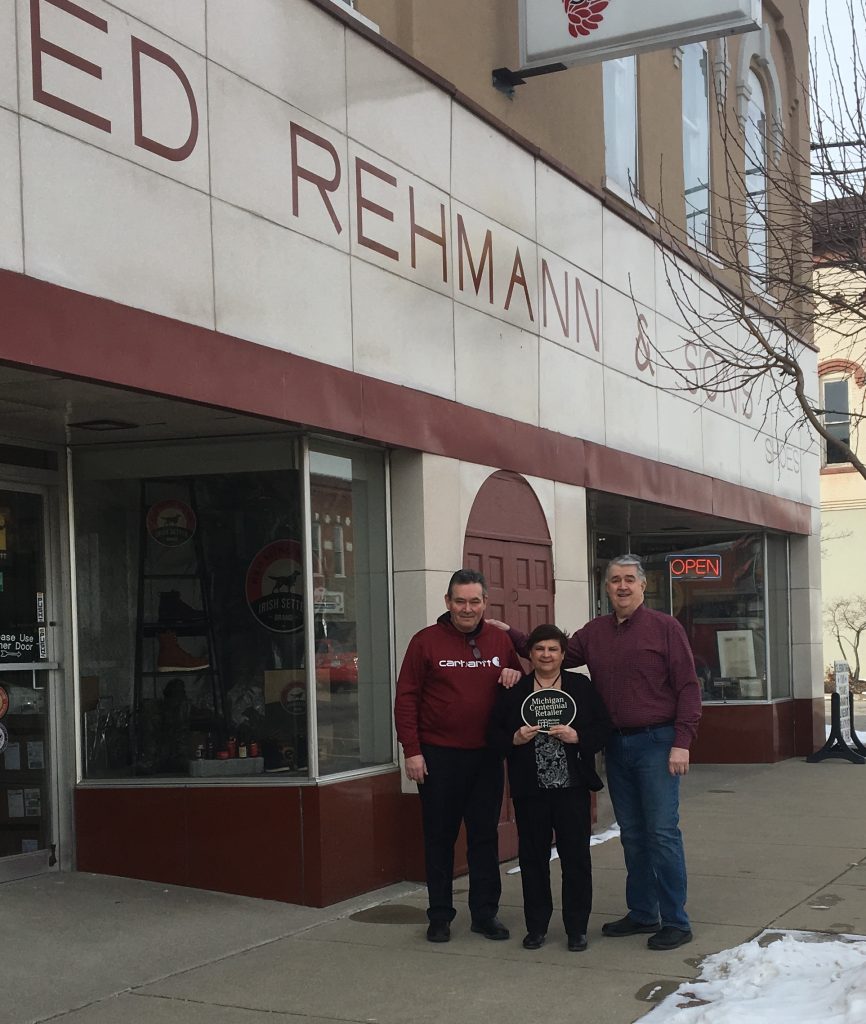 Chesaning's landmark business one of Carhartt's oldest accounts
One hundred years ago, Ed Rehmann and wife, Eva, began a clothing business in downtown Chesaning, a small,
Dearborn Sausage Company: In his own words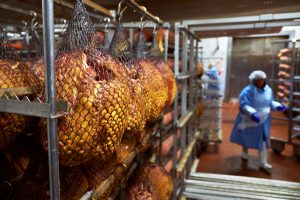 Dearborn Sausage Company, located just outside of Detroit, was founded in 1946 by Victor Kosch. Victor immigrated from Hungary, where he grew up in an orphanage, to pursue the American Dream.
Wahmhoff Farms Nursery: In his own words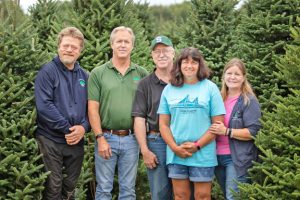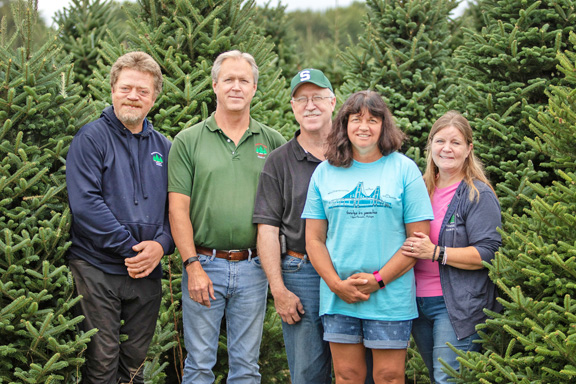 Christmas comes year-round at Wahmhoff Farms Nursery located in Gobles, west of Kalamazoo. The holiday is strategically planned years in advance. Owners Dan and Ken, along with siblings Betsy and Tom,
The M Den's Scott Hirth of Ann Arbor: In his own words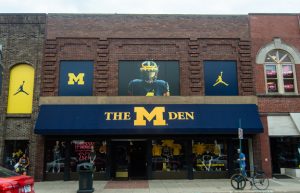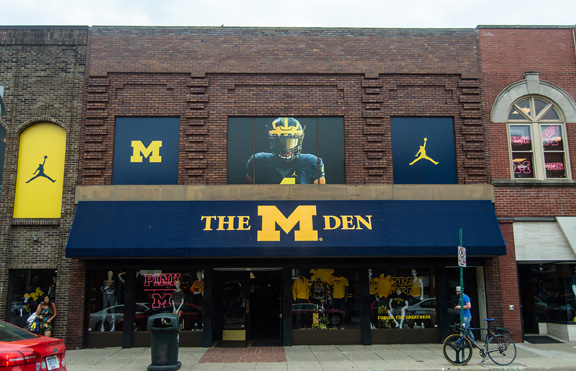 When two Ann Arbor teachers opened a sporting goods store in 1976 without any business experience, they never imagined it would turn into University of Michigan fans' first stop for game-day attire.