MRA announces 2020-21 scholarship winners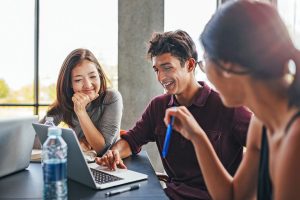 MRA's annual scholarship competition is awarding 24 college students with scholarships totaling $36,000 for the 2020-21 academic year. The awards are funded by the Michigan Retailers Foundation and contributions from MRA members and other donors.
Smaller grocers benefit from boost in sales amid COVID-19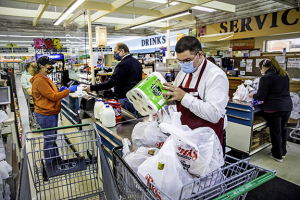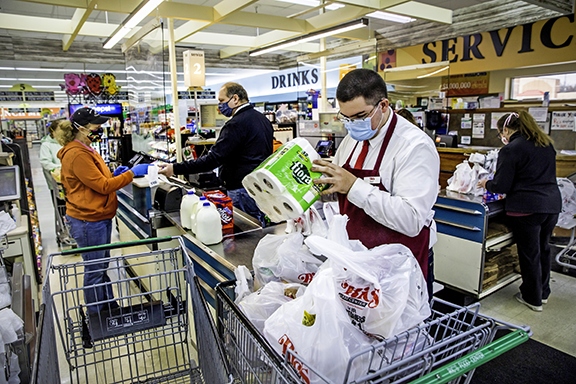 By SHANDRA MARTINEZ
Photos STEVE JESSMORE
As retail sales in general plunged amid coronavirus lockdowns that have essentially shuttered much of the economy, small grocers like Ric's Food Centers are seeing a spike in sales,
SIDEWALK SALES: Outdoor selling makes customers feel safe during COVID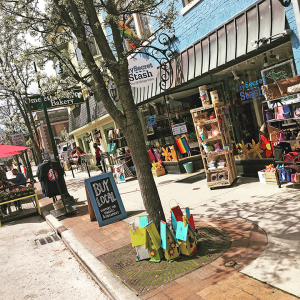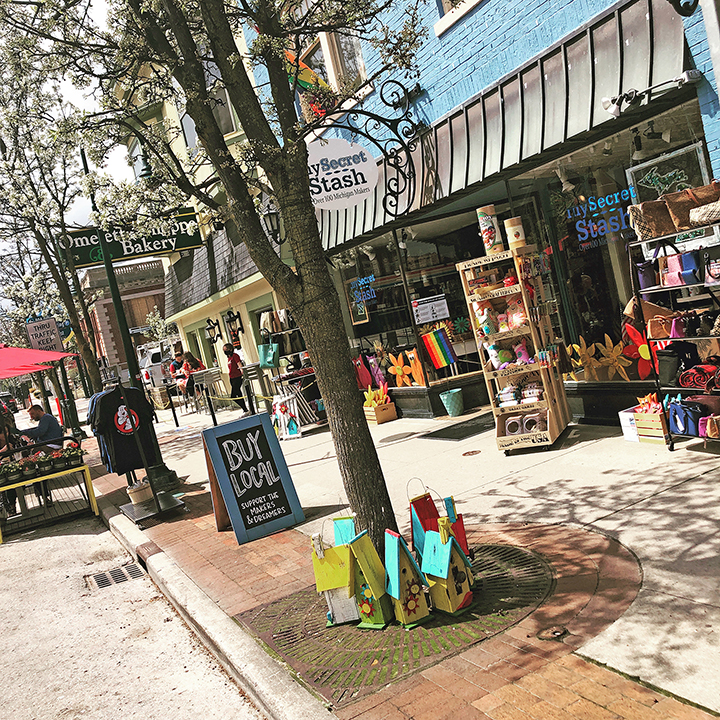 By SHANDRA MARTINEZ
Karen Hilt knows the power of color – and how to catch a potential shopper's eye.
As the owner of My Secret Stash,
May sales still dismal but retailers optimistic for summer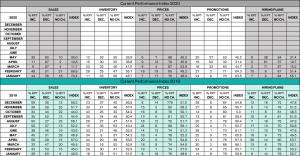 LANSING, Mich. – May retail sales continued to tank with stores shut down for most of the month.
The May Retail Index survey came in at 30.0, up from April's 10.8.
The last three months have been a fire drill like no other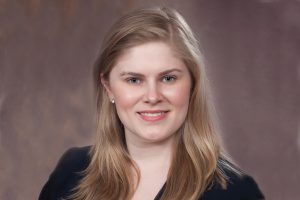 By AMY DRUMM, MRA Vice President, Government Affairs
There's nothing like a good fire drill to shake things up, and COVID-19 was the fire drill to end all fire drills.
The conundrum of enforcing face masks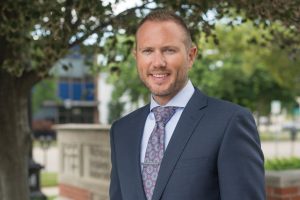 By BILL HALLAN, MRA President and CEO
On May 1 a security guard in Flint, working at a Family Dollar, was shot and killed when he informed a customer that a face covering was required to enter the store.
FREE SIGNAGE FOR YOUR STORE
Michigan Retailers Association has designed several signs that you can download for free and use in your store. You can find the signs on the retailers.com website by typing in this url:
https://bit.ly/2WXxUds.
Our letter to the governor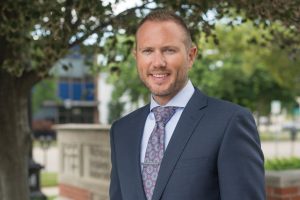 Michigan Retailers Association has been lobbying the Governor's office for many weeks to allow Michigan stores to conduct business in a safe and responsible manner. We're deeply concerned about permanent closures of stores that simply cannot make it without two months' worth of revenue.
March sales nosedive as pandemic and closures hit Michigan stores
LANSING, Mich. – The pervasive business shutdown prompted by COVID-19 hit Michigan retailers hard, as reflected in the Michigan Retail Index survey released today.
The monthly survey, based on a 100-point range,