Ann Arbor's Monahan's Seafood Under New Ownership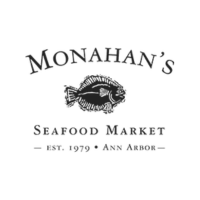 After 44 years, Mike Monahan, owner of Monahan's Seafood in Kerrytown, is passing the business on to his nephew, Tommy Lammers. Tommy has worked at the restaurant since 2018.
From the Archives: Honoring Michigan Centennial Retailers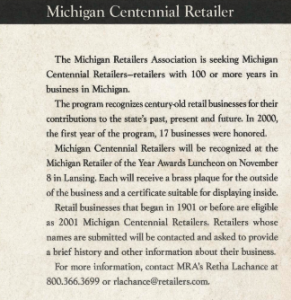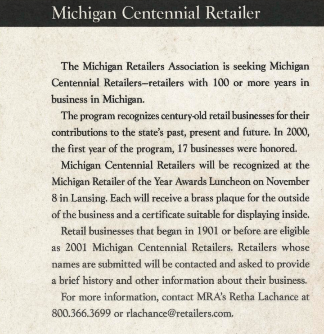 Every now and then we stumble upon gems from our archives.

Michigan Retailer
July/August 2001
Vol. 26, No. 6
Many, many, many years from now,
How Two Retailers Stepped Up to Help Their Communities During a Crisis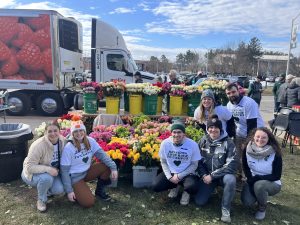 By Shandra Martinez
Being there for their communities wasn't easy for B/A Florist or Washtenaw Dairy, but it's the kind of dedication that builds loyalty.