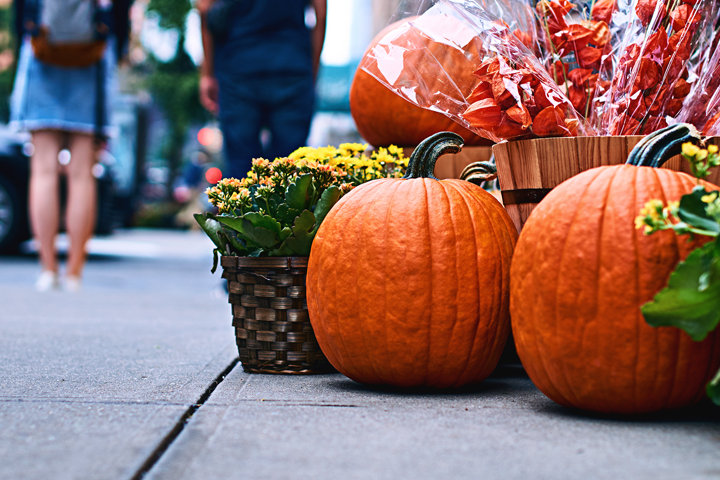 With Halloween spending hovering around the $9 billion mark, you're crazy not to take advantage of this fun holiday to drive sales.
But don't wait too long. The National Retail Federation has said celebrants often start shopping in late September and early October as they plan their parties and elaborate costumes.
Celebrants are expected to spend an average of $86.79, up from last year's $86.13, with more than 175 million Americans planning to partake in Halloween festivities this year.
If you haven't already, it's time to strategize.
Sure, you and your employees can dress up, decorate the store, add some Halloween-themed items to your product mix and offer special deals. But how can you ramp up the spooky vibe even more and start a buzz that draws more customers?
Even if you don't carry a single piece of Halloween-y merchandise, you can still attract customers to your store.
Host a special night: Ideally, you want to get customers through your doors before the holiday, right? So you control the timing. Host a Ghouls Night Out, with a witches brew, themed snacks and an activity that you do best. Hold a spooky happy hour or sale, and hand out small items like mini pumpkins or free candy. Or do a crafty workshop – pumpkin carving, costume assemblage or a cooking demo for spooky appetizers. Bonus if any of your products are used in these projects.
Partner with fall-themed attractions: October has a wealth of seasonal businesses that your business could partner with – haunted houses, apple picking farms, corn field mazes and pop-up costume stores. See if there's a way for your business to participate – be the face-painting sponsor, offer coffee or snacks, or provide a freebie that spreads your brand with their customers.
Give out branded Trick-or-Treat bags: It's relatively cheap to create some plastic bags with a spookified version of your logo on them – 250 custom bags may cost $150. It's a great way to get your business's logo out in the wild on a night when a good majority of the public will be out and about. Hand them out in the week leading up to Halloween.