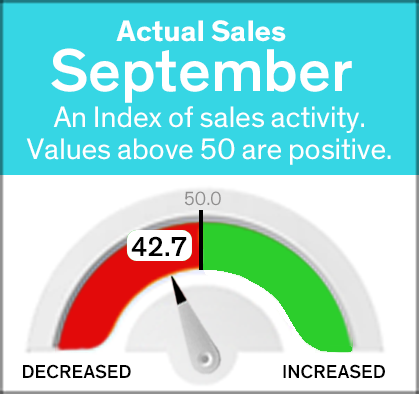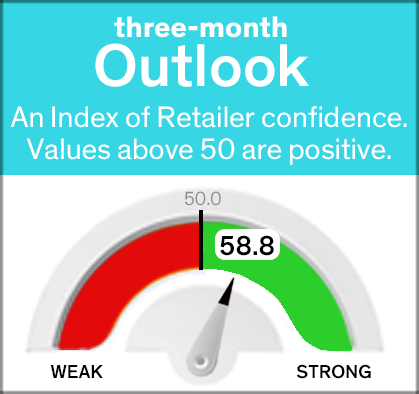 LANSING, Mich. – Retail sales slowed in September coming off a strong month of sales in August.
The September Retail Index survey came in at 42.7, a decrease from September 2018's 53.9, and below August 2019's 60.1. The seasonally adjusted performance index is conducted by Michigan Retailers Association (MRA) in cooperation with the Federal Reserve Bank of Chicago's Detroit branch.
The 100-point index provides a snapshot of the state's overall retail industry. Index values above 50 generally indicate positive activity; the higher the number, the stronger the activity.
The September survey showed that 35% of respondents reported sales increases over August. Fifty-two percent of retailers recorded declines and 13% reported no change.
U.S. retail sales fell 0.3% in September, the first drop in seven months, according to the commerce department.
The Retail Index shows that 47% of Michigan retailers expect increased sales through December, while 29% predict a decrease; 24% expect no change. That results in an adjusted outlook index of 58.8 – down from the August's three-month prediction, but still a poitive sign as businesses prepare for holiday traffic.
"September was a warm month, so people weren't flocking to buy clothing and other items for cooler weather, when they typically would," said William J. Hallan, MRA President and CEO.
Many retailers responded to the survey before the strike started at General Motors, but uncertainty about the strike may have impacted September sales.
"It will be more telling to see how the GM strike impacts October retail sales, and holiday sales in general," Hallan said.
The unemployment rate in Michigan remained at 4.2% in September 2019, while the national rate dropped two ticks to 3.5%. In September 2018, Michigan's unemployment rate was 3.9%.
According to the state Senate Fiscal Agency, September 2019 sales tax receipts increased 15.6% over September 2018. Sales tax receipts were $62.6 million above the forecasted amount.
Note: William Strauss, senior economist and economic advisor with the Federal Reserve Bank of Chicago, can be reached at 312.322.8151.