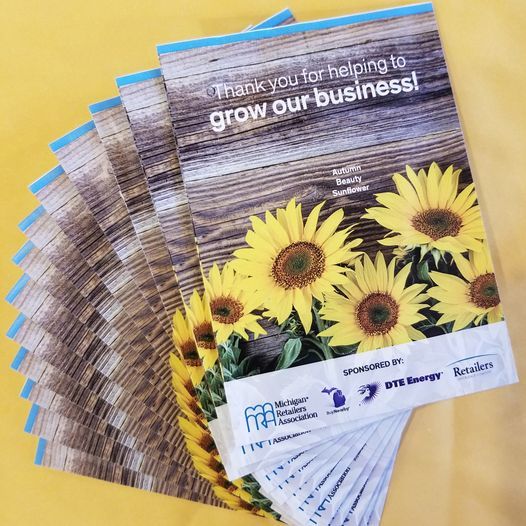 BUY NEARBY WEEKEND 2021
Mark your calendars for Buy Nearby Weekend on Oct. 1-3, 2021. The annual celebration of shopping local is celebrated on the first weekend of October. More details on what events, materials, and other information for the weekend will become available during the summer.
Follow us on Facebook (fb.com/BuyNearbyMI), Twitter (@BuyNearbyMI), and Instagram (@mibuynearby) for the latest Buy Nearby news.
HOST BUY NEARBY GUY AT YOUR DOWNTOWN EVENT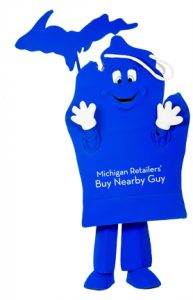 Our lovable, shop-local mascot is lining up summer events. If your downtown is planning an event this summer, and you'd like to host Buy Nearby Guy, complete our mascot request form. Our team will contact you to confirm details when the event date approaches.
BUY NEARBY SUNFLOWER SEEDS
Spring is here and we want to spread the joy. MRA members can request 25 packets of sunflower seeds to hand out to their most loyal customers. The seeds can also be used to spruce up the outside of your store. Email rschrauben@retailers.com with your mailing address and Member ID to request the free sunflower seeds. There is limited supply, so don't delay!
For other downloadable materials, visit www.BuyNearbyMI.com.