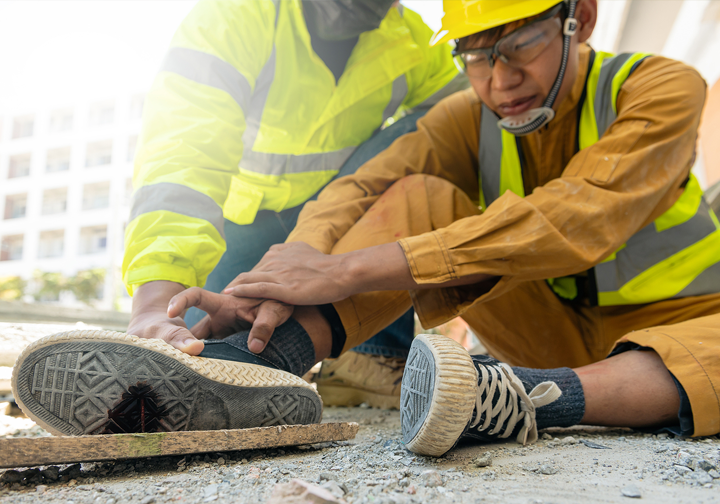 Workers' comp claim mistakes add unnecessary costs to your bottom line
By BRETT GERRISH
Retailers Insurance Company works on behalf of businesses across the state and, while many are doing all the right things, many more are making costly mistakes. The good news? These daily errors can be easily fixed — if you work at it.
Here are five of the costliest claims mistakes being made by businesses today. If you and your team can hit "pause" and make real changes, you'll be able to decrease the cost of claims. Reduce litigation. Improve future premiums increases. And get employees back to work faster.
1. BEING SLOW TO REPORT CLAIMS & IGNORING INCIDENTS
The average time to report a claim varies from days to weeks. Every minute missed represents a significant hike to your premiums. One study showed a 22% cost reduction for claims reported within two days compared to claims reported after 10 or more days — those are real savings!
Timely reporting matters
It's important that you make the effort to report all incidents in a timely manner. Communicate the importance of on-the-job injury disclosure with your employees. Not every incident rises to the level of a claim. But all incidents should be documented.
Retailers Insurance Company offers employers access to both its Clinical Consultation service line (866.764.7705) and a 24/7 online claims filing service — www.retailersinsurance.com > Policyholders > File a Claim.
2. LACKING EXISTING SAFETY PLANS AND PROCEDURES
You can encourage early reporting of incidents by making it part of a broader, company-wide culture of safety-mindedness. You can do this by:
Designate one person or department to oversee incidents and be a place employees can go to report on-site injuries
Highlight safety standards and processes from the moment of hire as part of new employee onboarding
Hold regular safety meetings.
Encourage your workers to speak to management about any concerns
3. CHOOSING CONFRONTATION OVER EMPATHY
While most employers believe they prioritize employee safety, it isn't always clear to employees. Some don't report injuries out of skepticism about your reaction or fearing that they'll be sent home. This is why empathy matters.
Make sure your workforce knows you value their contributions. When they know you care, they will be quicker to report on-site injuries because you have their best interest at heart.
4. IGNORING YOUR SUSPICIONS
Unfortunately, insurance fraud is real.  Do not ignore your suspicions. Many employers believe that claims adjusters can't or won't take suspicious circumstances into account. In fact, more information available usually leads to more sound decisions and fewer incidents of fraud.
As an employer, you should speak with injured workers, on-site supervisors, and any potential witnesses to the accident as soon as possible. By getting an immediate and accurate account of what happened, you minimize the likelihood of false or unwarranted claims.
5. LACKING A RETURN-TO-WORK (RTW) PROGRAM
Many businesses don't have a plan for bringing workers back to work. This mistake cost them dollars and talent. One study by Crawford & Company saw employees at companies with RTW programs reach "maximum medical improvement" after just five weeks, compared to 13 weeks at businesses without one.
In fact, by 12 weeks, employees have only a 50% chance of ever returning to work.
By bringing employees back to work as soon as possible — even roles and responsibilities that need to be adjusted — you reduce costs and reinforce the value employees have to the success of your company.
Unsure of your next step?
Give Retailers Insurance Company a call at 800.366.3699 and their experts can provide you with valuable resources, assist you in navigating the complexities of the insurance claims process, and help you avoid making these and other costly mistakes.