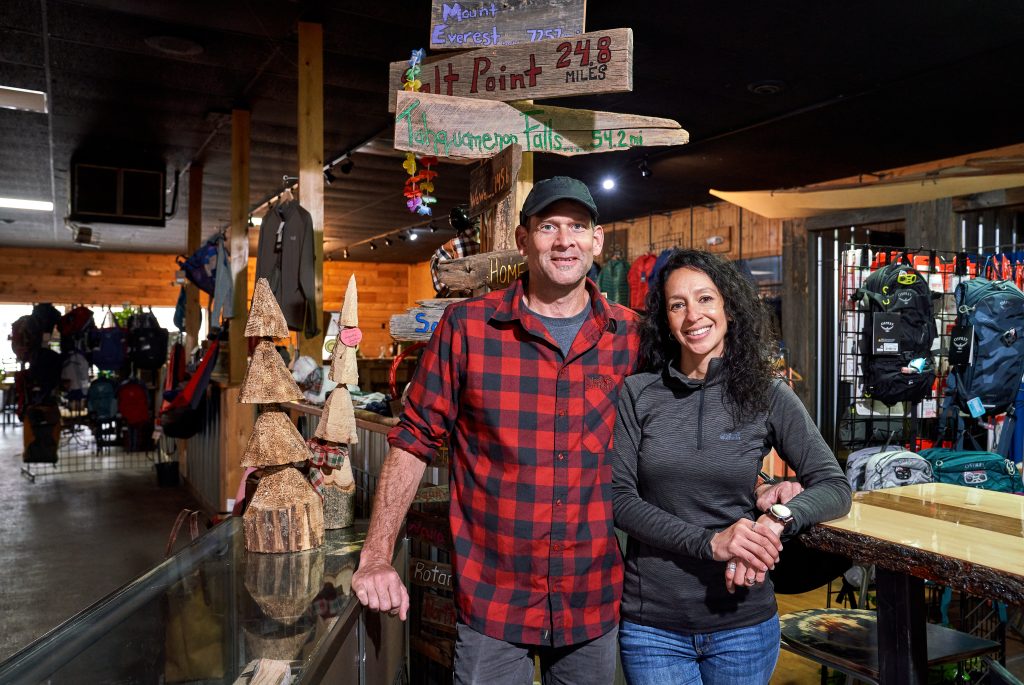 Wilda and Ken Hopper opened Bird's Eye Outfitters in 2016 to inspire others to get active, eat healthy, and have a good time doing it.
Wilda Hopper grew up in Fort Myers, Florida and found herself making a long trip north to attend college in the Upper Peninsula of Michigan. There she met her future husband, Ken, a native to Sault Ste. Marie, and together, they began to explore the trails and picturesque sites the U.P. had to offer.
Ken and Wilda Hopper share how their passion for community, recreation, and eating healthy jumpstarted their business, Bird's Eye Outfitters, in Sault Ste. Marie.