2020 LAME DUCK LEGISLATIVE RECAP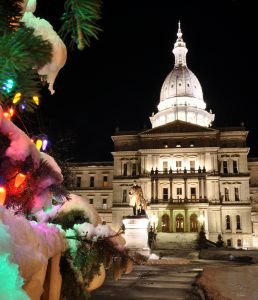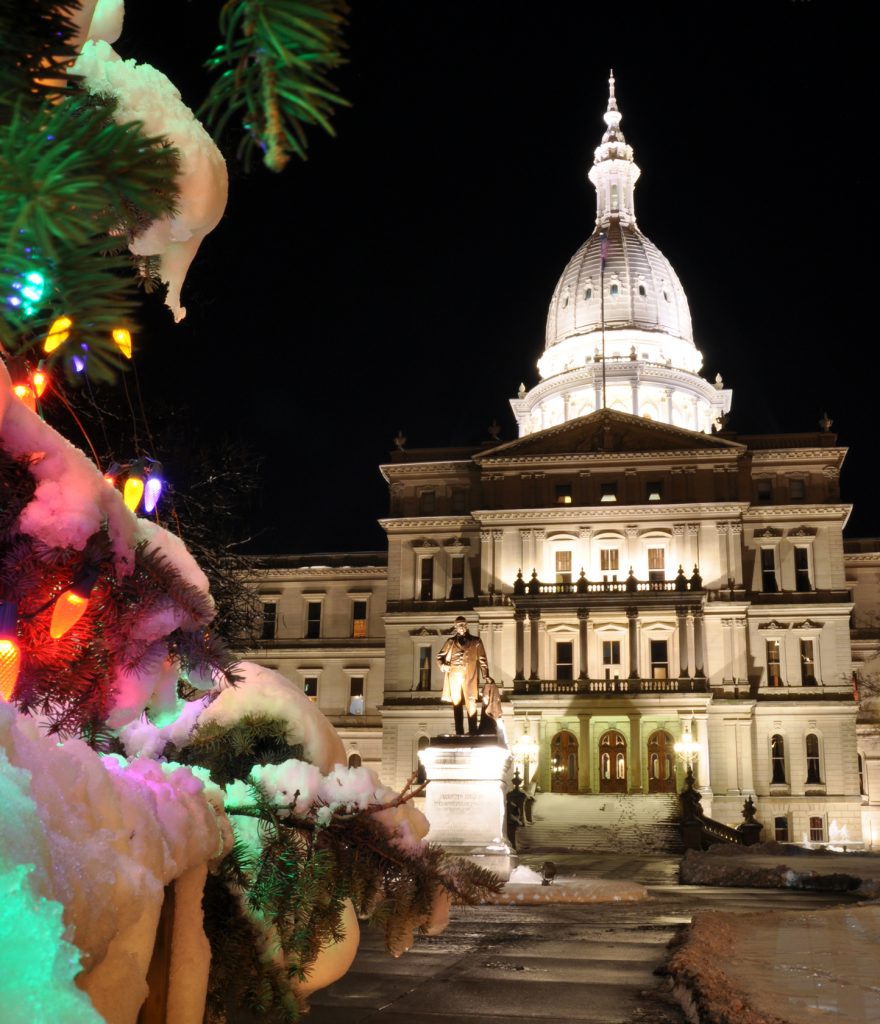 Now that Gov. Whitmer has had a chance to sign or veto all of the legislation presented to her during Michigan's 2020 lame duck session, below is a recap of the bills MRA was following and how they fared.
NEW MDHHS order includes retail capacity limits, worker protections
Under a revised order issued today, the Michigan Department of Health and Human Services (MDHHS) set capacity limits for all retail locations except those in Region 6 at 50% total occupancy.
What exactly happened this week between the governor and the legislature?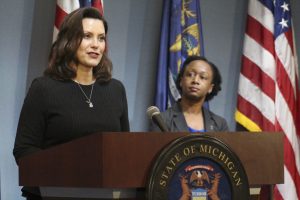 By AMY DRUMM, MRA Vice President, Government Affairs
Thursday, April 30 marked the last day of the legislative extension of the governor's executive powers under a 1976 Emergency Management Act.
New cleaning and mitigation efforts required for food selling-establishments and pharmacies
Executive Order 2020-109, originally issued as E.O. 2020-60 on Sunday, April 26 and continuing through the state of emergency, requires all food-selling establishments (grocery stores, convenience stores,
Emergency Paid Sick Leave and FMLA coverage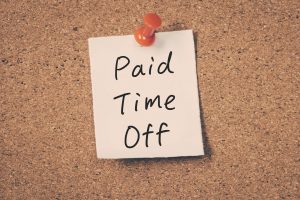 On March 18, President Trump signed the Families First Coronavirus Response Act (FFCRA) into law. That law added two new emergency benefits that employees are eligible for from smaller employers (under 500 employees).
Resources on Michigan's price gouging law and state closures/updates on COVID-19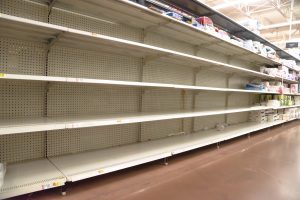 In this issue:
Gov. Whitmer declares state of emergency COVID-19 confirmed in Michigan
Worth remembering: price gouging = prices grossly in excess of normal price points
Supplemental approved to partially restore Pure Michigan funding
Ypsilanti adds criminal felony convictions to anti-discrimination ordinance
Resources for retailers
Regulatory round-up
NOTICE TO MRA MEMBERS – MRA will remain open and available to assist you
Members,
EV charging bills move, tobacco vaping changes discussed and prescription drug cost/reimbursement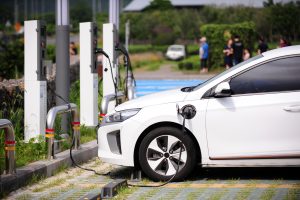 In this issue:
House committee approves electric charging station bills
HB 4806 &
Pure Michigan funding debate, tobacco law updates introduced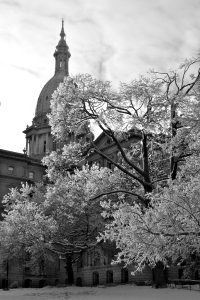 In this issue:
Senate subcommittee pushes Pure Michigan funding
Bipartisan package to update tobacco/vaping laws introduced
Legislators mulling bank and grocery store-based Secretary of State locations
FDA begins enforcement on certain flavored vaping products
State scraps switching pharmacy Medicaid reimbursement to fee-for-service plan
Regulatory round-up
Senate subcommittee pushes Pure Michigan funding
Following an overview of the proposed Labor and Economic Opportunity budget,
Governor focuses on working alone in second State of the State address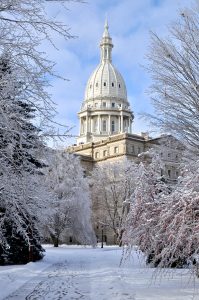 In this issue:
Governor focuses on working alone in second State of the State address
Commission approves liquor packaging changes
Changes to bottle deposit escheats introduced
Pharmacy members please note: Michigan close to decision on carving out of the Medicaid pharmacy benefit from managed care
Regulatory round-up
Governor focuses on working alone in second State of the State address
In the shortest State of the State speech in memory,
Road funding questions and guidance from the FDA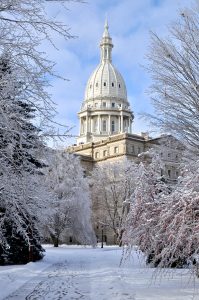 In this issue:
What could a road funding plan look like?
UIA obligation assessment phased out early
FDA bans fruit and mint flavored cartridge-based e-cigs effective Feb.