Dublin Jerky & BBQ: A Lesson in Tenacity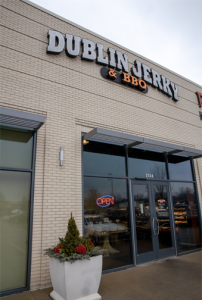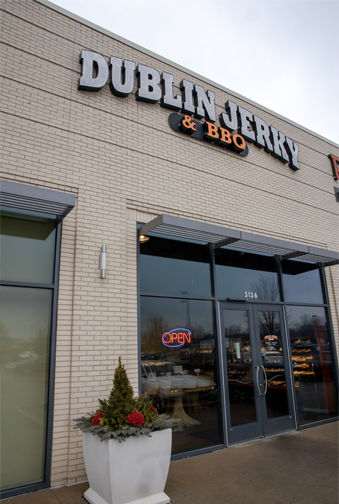 Dublin's Troy Fischer Keeps the Family Business Thriving in Grandville
By JENNIFER ROOK
Photos STEVE JESSMORE
Troy Fischer, purveyor of Dublin Jerky & BBQ in Grandville,
Owners determined to carry lumber yard through century mark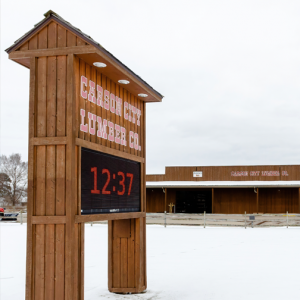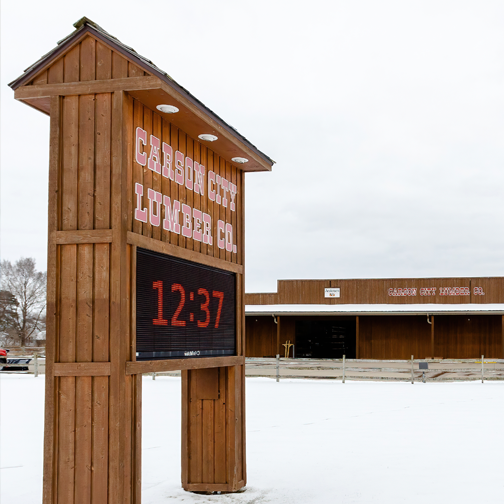 Carson City Lumber opened in 1928. The family-owned business' longevity is due to its ability to adapt as time goes by and a continued focus on customer service.
By SHANDRA MARTINEZ
Photos STEVE JESSMORE
Before the end of the decade,
Read the February/March issue of the Michigan Retailer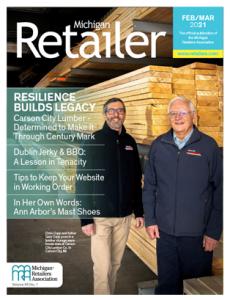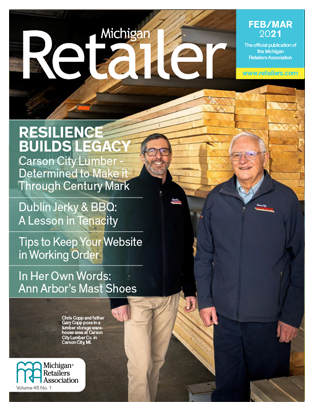 MRA reports December sales increase over November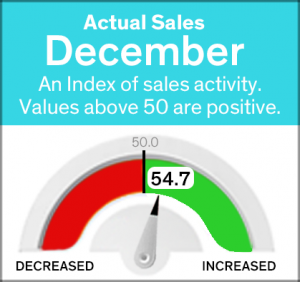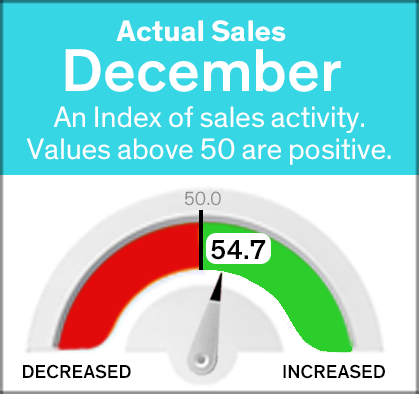 Michigan retailers reported an increase in their December sales over November, thanks in part to last-minute holiday shopping.
The December Retail Index survey came in at 54.7, a nice jump from November's 46.3.
2020 LAME DUCK LEGISLATIVE RECAP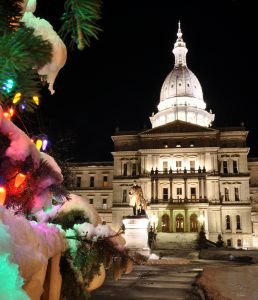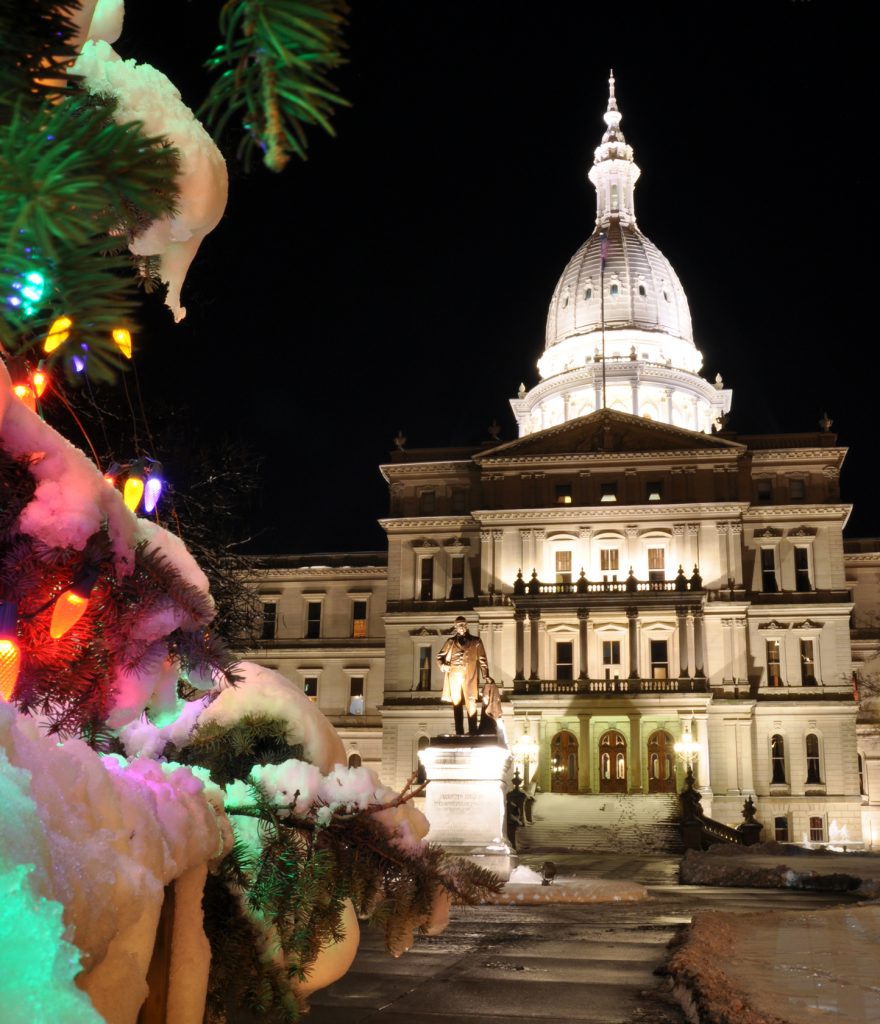 Now that Gov. Whitmer has had a chance to sign or veto all of the legislation presented to her during Michigan's 2020 lame duck session, below is a recap of the bills MRA was following and how they fared.
MRA's letter to MDHHS to consider retail workers for early vaccination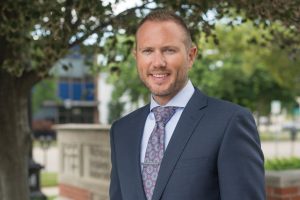 MRA President and CEO Bill Hallan prepared a letter to the Michigan Department of Health and Human Services director respectfully requesting the consideration of all retail workers in Phase 1(b) eligibility for early COVID-19 vaccination.
CEO Bill Hallan: Believe it or not, 2020 had some positives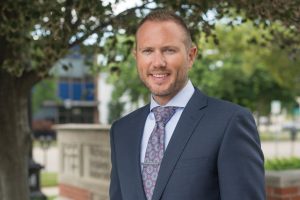 As we close out 2020 the phrase "good riddance" comes to mind. Undoubtedly, 2021 will be welcomed with open arms. Perhaps it's COVID fatigue, but I simply couldn't write a column about the ill effects of this pandemic.
Jan. 1 is kick-off date for applications for MRA scholarships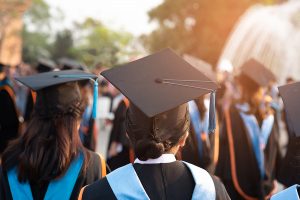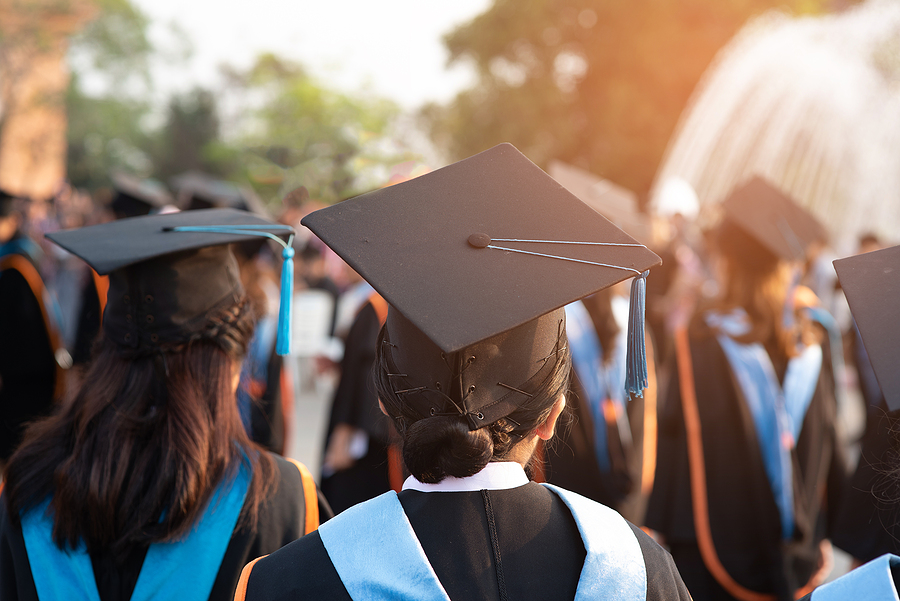 Michigan Retailers Foundation, a division of Michigan Retailers Association, kicks off its annual college and professional training scholarship competition on Jan. 1, 2021 for the 2021-2022 academic year.
The Foundation will award 26 scholarships this year,
MRA reports November sales down from October, retailers hopeful for a boost from last-minute holiday shopping
LANSING, Mich. – Michigan retailers reported a decrease in November sales over October, but remain optimistic as shoppers use the final days before Christmas to buy holiday gifts.
The November Retail Index survey came in at 46.3,