LANSING – Michigan Retailers Association today announced that Tom Scott, senior vice president communications and marketing, will retire on July 5 after 24 years with the organization.
MRA President and CEO James P. Hallan said a search for Scott's successor has begun.
Scott joined MRA's management team in 1993 and helped expand the organization's communications and marketing efforts.
"Innovative elements of our comprehensive communications and marketing program range from the Michigan Retail Index, created in 1994, to the Buy Nearby campaign we launched in 2013," Hallan said.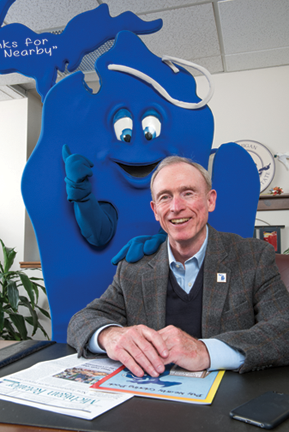 The Michigan Retail Index provides a monthly gauge of retail activity in Michigan. It was the first partnership in the nation between a state retail association and the Federal Reserve to measure retailers' performance and predict future retail activity.
The Buy Nearby campaign encourages residents to buy from stores and websites in Michigan in order to "keep their money in the Mitten," where it provides jobs and vital services instead of being sent outside the state to companies that do not invest or create jobs in Michigan.
Scott also has been part of the team that in recent years won major legislative victories such as reform of the state's costly item pricing law and passage of Main Street Fairness legislation to help level the playing field for Michigan retailers by requiring more out-of-state companies to collect state sales tax on Internet and catalog sales, Hallan said.
Prior to joining MRA, Scott served as communications director and press secretary for Governor James J. Blanchard. Before joining the governor's office in 1983 as a deputy press secretary, he was a reporter and politics columnist for The Daily Tribune in Royal Oak.
Michigan Retailers Association is the largest state retail association in the nation, representing more than 5,000 member businesses and their 15,000 stores and websites. MRA has been a trusted business resource for 77 years, providing legislative advocacy, retail industry information and cost-saving membership services such as expert credit card processing, business and personal insurances, shipping discounts and more.