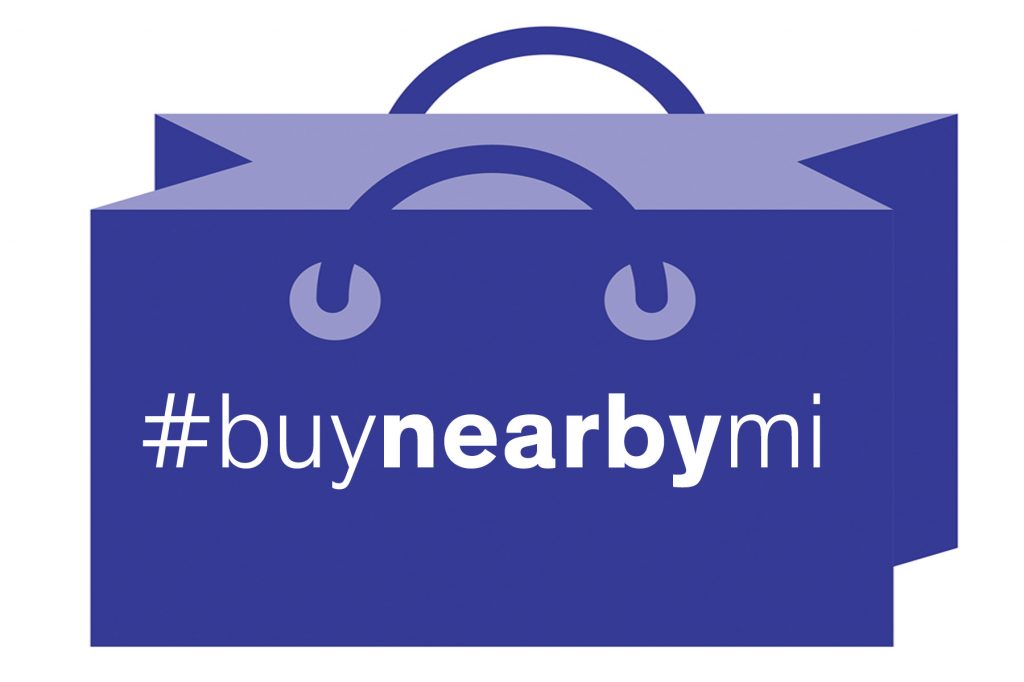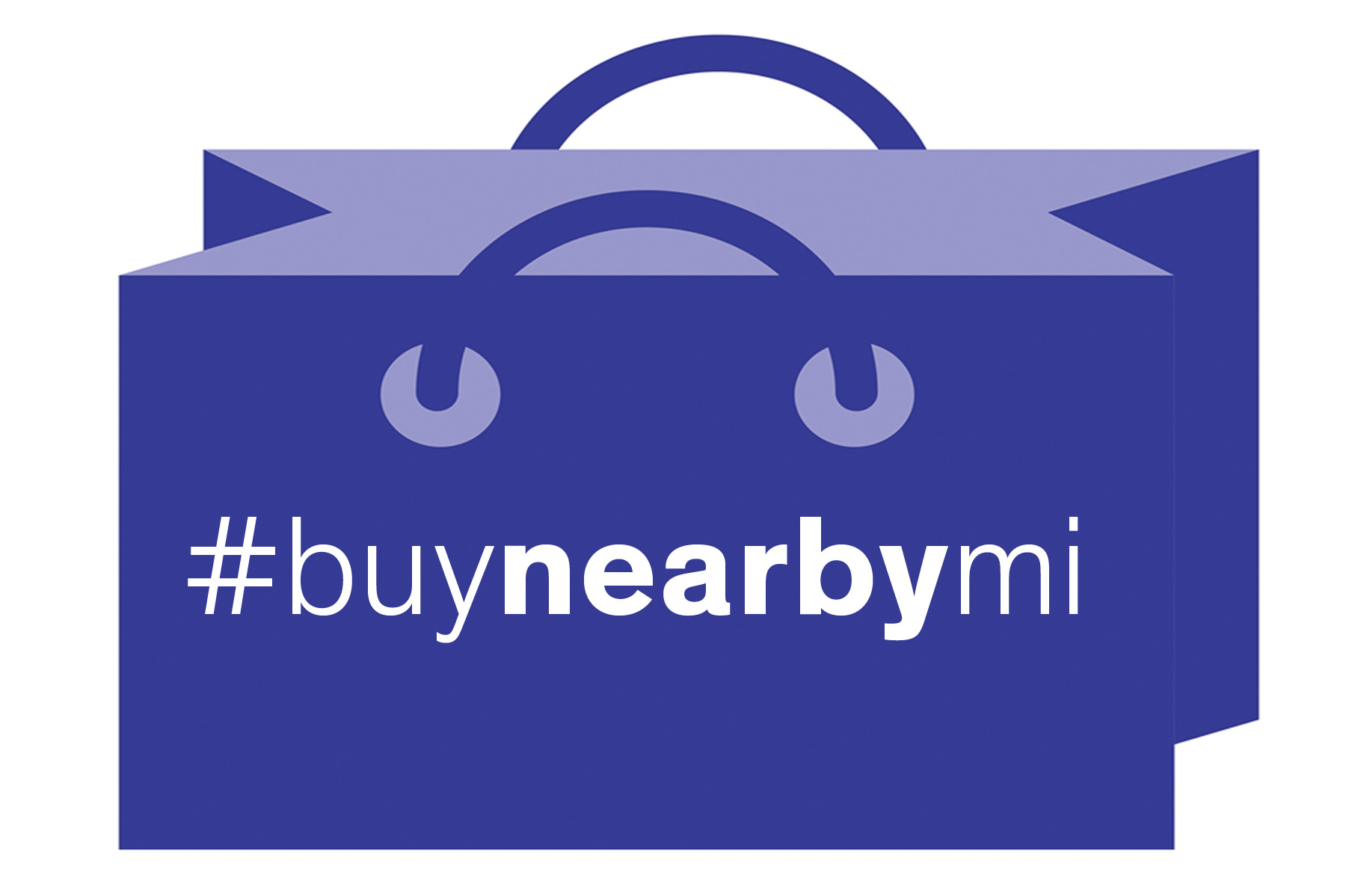 Help us celebrate the fifth anniversary of our Buy Nearby campaign! You can do so by participating in I Buy Nearby Weekend on Oct. 7-8.
At Michigan Retailers Association, we want to help however possible in making this year's weekend a success. We'll put on a full-court press to get shoppers through your doors.
But we need your help. Here are six resources you can use to get more shoppers in your store:
Publicize our contest
Like last year, we are sponsoring a contest for your customers to win a $500 gift card. They can enter by:
• Sharing at least one photo of their purchase or a selfie as they shop during I Buy Nearby Weekend on Twitter, Facebook or Instagram
• Including the hashtag #buynearbymi in their post so we can enter them in the contest
Promote the I Buy Nearby Weekend event page
You can direct customers to our Facebook event page by clicking the "Going" button on the page and also sharing it on your social media. This is the page you can use to connect with shoppers and share your deals as the weekend nears.
Order promotional materials
MRA offers a range of free materials to help you inform customers about the special weekend – and now's the time to order!
How to get materials:
• You can get posters, infographics, Buy Nearby Guy images, fact sheets and logos on BuyNearbyMI.com.
• Want more? Email us to request coloring books, window clings, shopping bag stuffers, hanger tags and more at buynearbymi@retailers.com.
Engage with our social media
We're publicizing the event through our Facebook, Twitter and Instagram accounts.
If you haven't already, please follow
us on social media:
• Facebook – fb.com/BuyNearbyMI
• Twitter – @BuyNearbyMI
• Instagram – @mibuynearby
The more you share, retweet and like our posts, the broader the reach of our audience.
Suggested social media posts
Be sure to attach a photo of your store or Buy Nearby Guy to attract more attention to your social media.
For Twitter:
If everyone would practice a "buy nearby" philosophy, Michigan would gain some 75,000 jobs and $9 billion in economic activity. #buynearbymi
Put (NAME OF YOUR TOWN) first! Shopping here keeps neighbors employed and our downtown vibrant. #buynearbymi
For Facebook:
Check out our special deals for Buy Nearby Weekend on Oct. 7-8! When your dollars stay in (NAME OF YOUR TOWN), we keep our neighbors employed and create a more vibrant downtown.
Join us Oct. 7-8 for the statewide Buy Nearby Weekend! We're celebrating by offering (SPECIAL DEAL HERE). Stop in and say hello!
Take our follow-up survey
As you go throughout the weekend, think of ways we could improve the event next year. We'll ask for your feedback in a survey after the weekend.