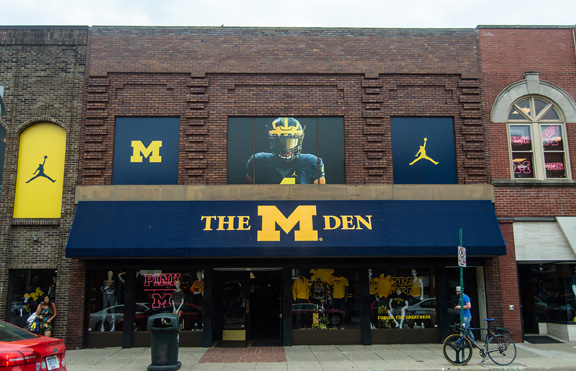 When two Ann Arbor teachers opened a sporting goods store in 1976 without any business experience, they never imagined it would turn into University of Michigan fans' first stop for game-day attire.
Dave Hirth and Doug Horning, both high school football coaches, eventually realized customers' desire for U-M clothing. Soon they opened more locations, and the store located at 315 S. Main St., became the original M Den. The store still exists today as the M Den corporate address.
Fourteen years later, Hirth and Horning sold the business to the second generation of owners: Dave Hirth's children, Scott Hirth and Julie Corrin, and Doug Horning's nephew, Steve Horning. The M Den has seven locations, from Ann Arbor to Novi and Livonia. Here are owner Scott Hirth's observations.
Does your business have a unique story? Contact rschrauben@retailers.com.