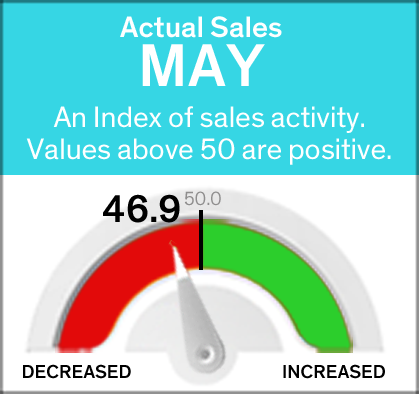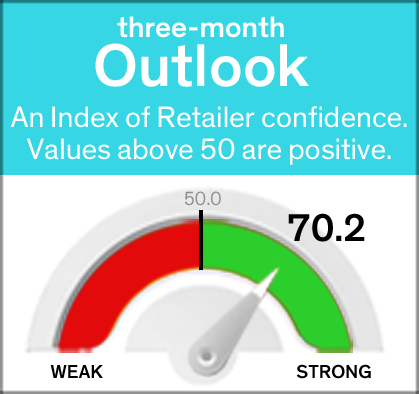 LANSING – Retailers reported slightly lower sales in May 2019 and many are noting tariffs as the culprit.
The monthly Retail Index survey came in at 46.9, a drop from May 2018's 61.4. April 2019's survey came in at 59.6. The seasonally adjusted performance index is conducted by Michigan Retailers Association (MRA) in cooperation with the Federal Reserve Bank of Chicago's Detroit branch.
James P. Hallan, MRA President and CEO, said there's another factor cited by several retailers.
"It's been a cold and wet spring," Hallan said. "Tourists spend $3.4 billion in our stores, so we're hoping for sunny weather and robust tourism season in the next few months."
The 100-point index provides a snapshot of the state's overall retail industry. Index values above 50 generally indicate positive activity; the higher the number, the stronger the activity.
The May survey showed that 40 percent of respondents reported sales increases over April. Thirty-one percent of retailers recorded declines in May and 29 percent reported no change.
The Retail Index shows that 56 percent of Michigan retailers expect strong sales through August, while 12 percent predict a decrease; 32 percent expect no change. That results in an adjusted outlook index of 70.2 – strong optimism for the conclusion of summer.
Some retailers anonymously commented in the survey that tariffs have raised wholesale costs, forcing them to raise prices. A new study shows Americans have paid nearly $22 billion in additional tariffs since the trade war with China began, reports Tariffs Hurt the Heartland, a coalition of 150 of America's largest trade organizations, including retail, tech, manufacturing and agriculture.
"Tariffs are hurting retailers across the country," Hallan said. "We hope our stores can overcome this hurdle and see strong, steady sales for the rest of the summer."The unemployment rate in Michigan had a slight increase to 4.2 percent in May 2019, while the national rate remained at 3.6 percent. In May 2018, Michigan's unemployment rate was also 4.2 percent.
The state Senate Fiscal Agency showed that May 2019 sales tax receipts totaled $694.8 million, up 6 percent over May 2018, and in addition, were $3.2 million above the forecasted level.
Note: William Strauss, senior economist and economic advisor with the Federal Reserve Bank of Chicago, can be reached at 312.322.8151.