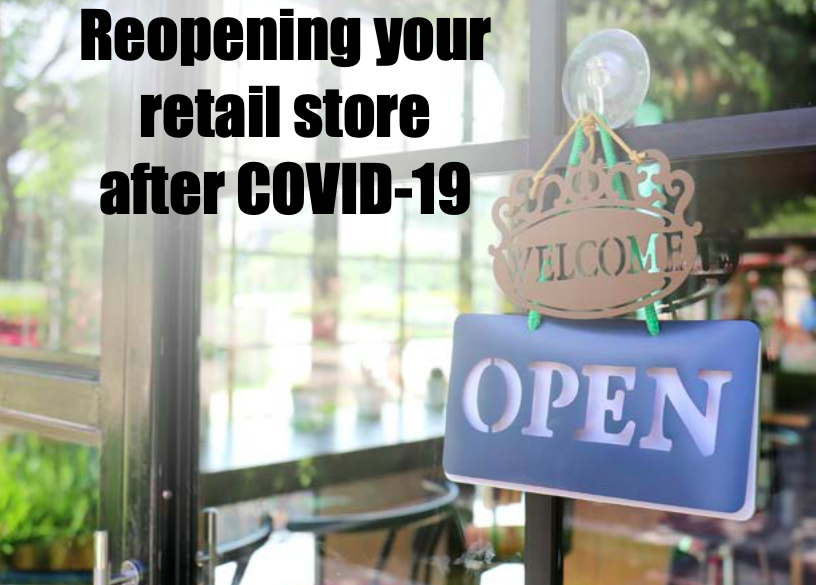 More deescalation webinars available: Dealing with difficult customers during COVID
With the Governor's latest orders requiring stores to deny entry or refuse to serve customers without face masks, we're repeating our series of webinars between July 27-Aug 5 to help you deal with difficult customers. Many of you who missed the webinars last time have requested that we do so, and we're happy to do it for a nominal fee this time – $20 for non-members, $5 for members.
Again, we're using the same vendor, Keene Training, which has extensive experience in de-escalation training. Because we're using an outside vendor, we are not allowed to record the webinars, so we hope you can tune in at one of the times below. Here are the details.
Face mask enforcement FAQs: Navigating state and federal guidance
Face mask enforcement has become a worrisome issue for retailers with the latest order from the Governor requiring retailers to bar entry and refuse service to those not wearing a mask, unless they fall under one of the exemptions. You've asked Michigan Retailers Association a lot of questions, so we've compiled a list of FAQs after inquiring with the governor's office and our federal partners on some of the conflicting guidance and laws.
Free COVID-19 signage for your store
MRA created some COVID-19 related signs for retail stores about masks, cleaning, etc. You can view and download them for free here, courtesy of Michigan Retailers Association. If you're looking for more sign options, check out the links below.
Executive Orders and state guidance
For an updated chart with information on all of the COVID-19 Executive Orders that remain in effect and impact retail issued by Gov. Whitmer including issuance dates, effective dates, previous executive order numbers and overviews click here. (Updated through 7/21/20.)
MRA Articles
Re-opening Retail Guide
MRA has developed a guide to reopening your retail store after COVID-19. The guide includes checklists by retail sector/activity and how-to guides on some of our most frequently asked questions. Topics covered include: recalling employees back to work, conducting employee health screenings without violating HIPAA requirements, utilizing the state's Work Share Program, understanding unemployment, COVID-19 specific employee benefits and how to rethink your store and re-engage customers.
COVID-19 Preparedness and response plan template
By June 1 or within two weeks of resuming in-person work, all Michigan businesses must develop and make available a COVID-19 preparedness and response plan. The plan must be consistent with recommendations in OSHA's Guidance on Preparing Workplaces for COVID-19. Employers must make this plan available to employees, labor unions and customers (via website, internal network or paper). To assist in the preparation of this document, MRA created an editable template members can use to develop their own plan. Click the button below and then once you're on the page, click the orange download button.
Tax Relief
Food & Pharmacy
Lottery
Previous updates
To see the previous version of the COVID-19 resources page containing updates from March – May, click here.